Warm sunshine on your back, leaves unfurling and marvelous moss and lichen? Yes, please. We enjoyed some signs of spring and spring nature study with all our ages this homeschool week. It went something like this…
Spring Nature Study for Homeschool with Multiple Ages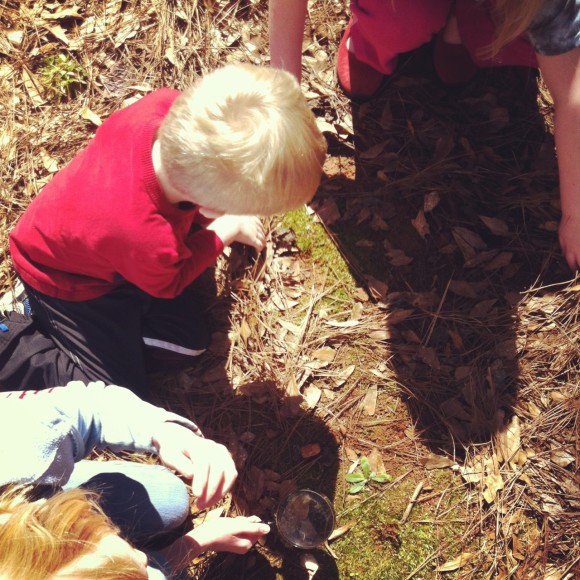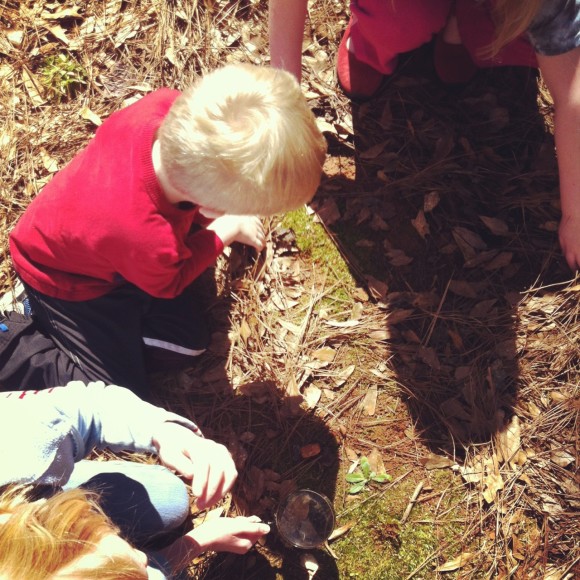 Have that nature prompt within sight, by the back door. So, as soon as the little black rain clouds move on we can dart out in the backyard. Go on a search with the magnifying glass…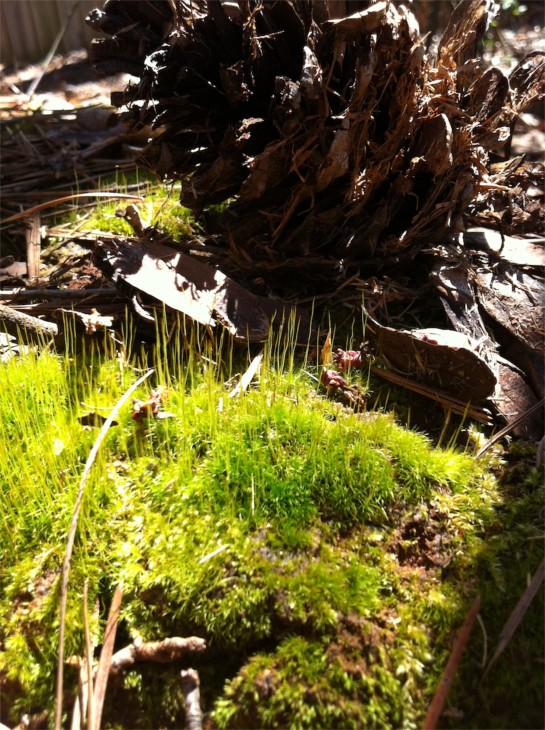 …find some moss…and take a break at the swing set.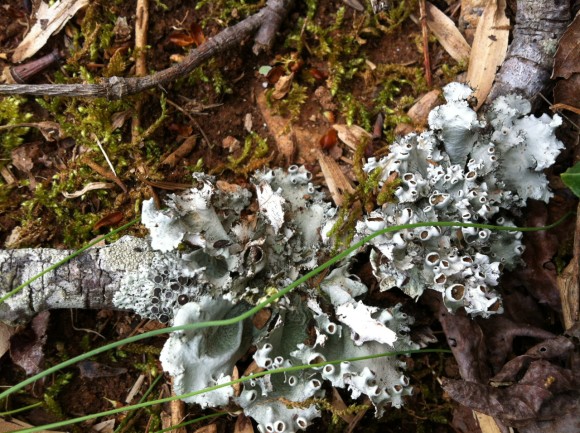 Then find some lichen.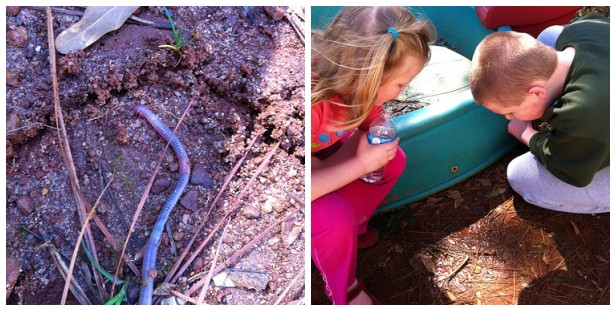 On another morning outside you might even find an earthworm to study!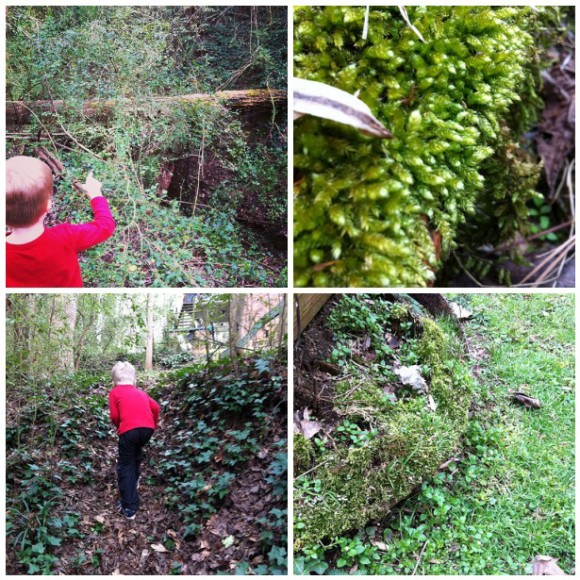 Later in the week, on a sunny Saturday, we head to Mama Ann's to explore the well worn paths.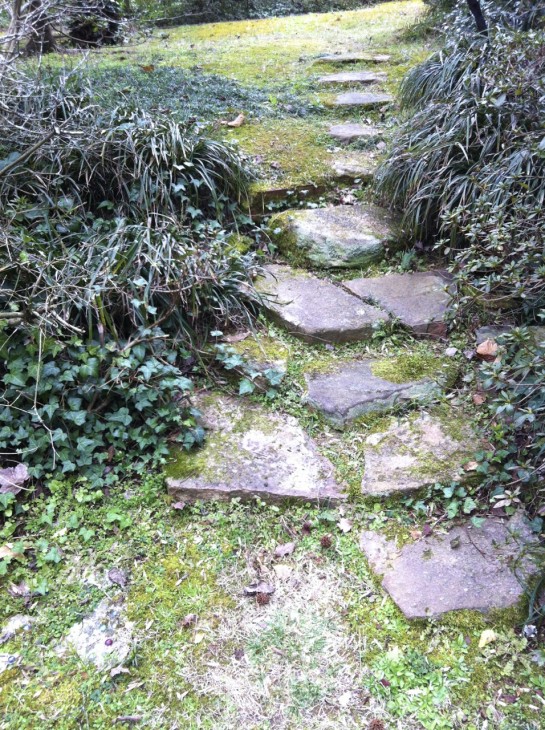 A whole carpet of moss for our spring nature study!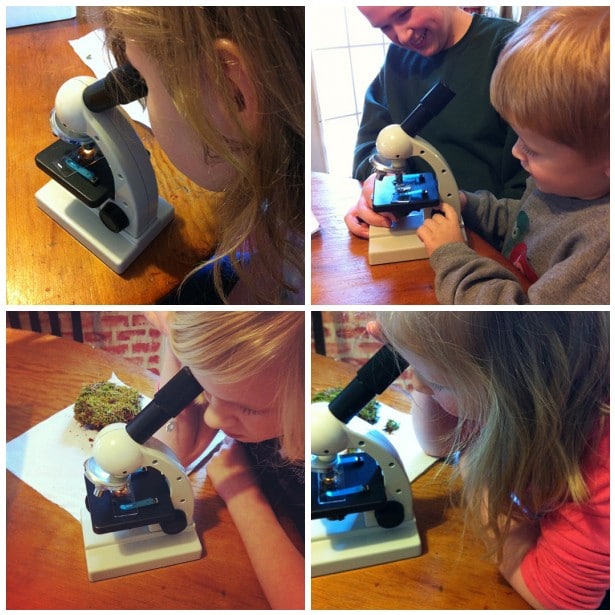 Back at home…then we ask the question – what is the difference between moss and lichen? And we pull out the microscope and look even closer for an answer. (Apologia Biology study for the older two. Sure love how homeschool nature study goes hand in hand with Apologia Biology and our spring nature study).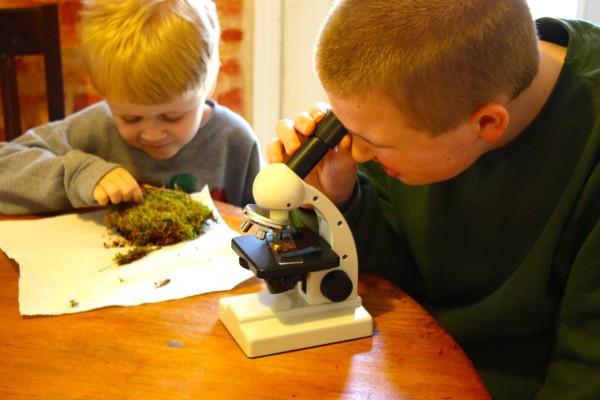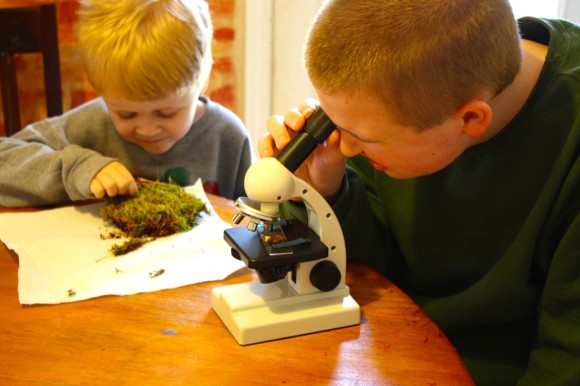 What fun to have brothers – nine years apart in age – with their heads together at the microscope!!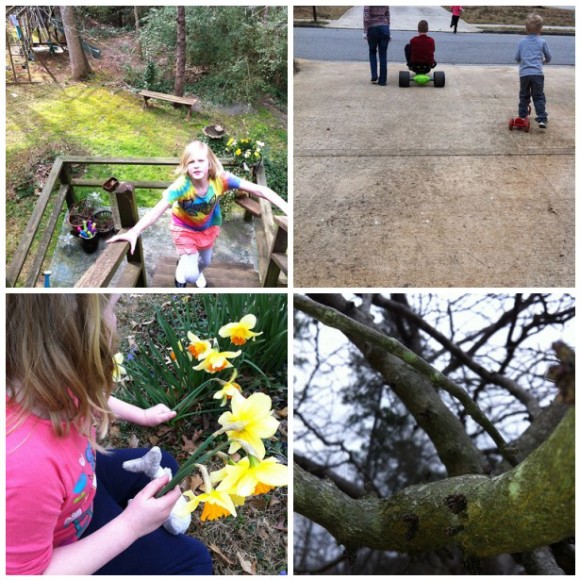 And we're amazed even more now that we've searched and we've found and we've studied. Now our eyes are open to moss and lichen everywhere. Maybe it's because all the trees are just starting to bud and we can see it even better? Yes, and I sure like that we can study it all together.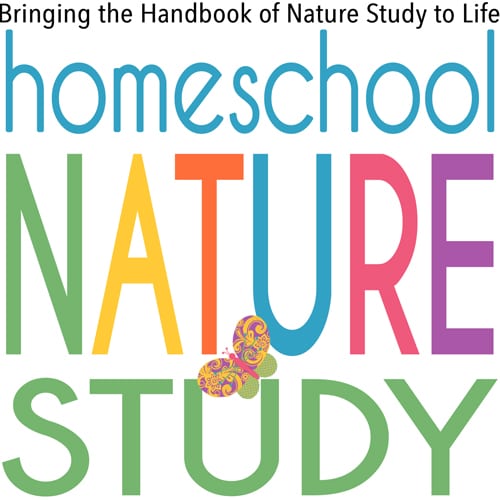 Many thanks to Homeschool Nature Study for the monthly topics and Outdoor Hour Challenges bringing the Handbook of Nature Study to Life – such wonderful resources to spur us on! Nature study has been such a big part of our studies the past couple of weeks and brings us such joy.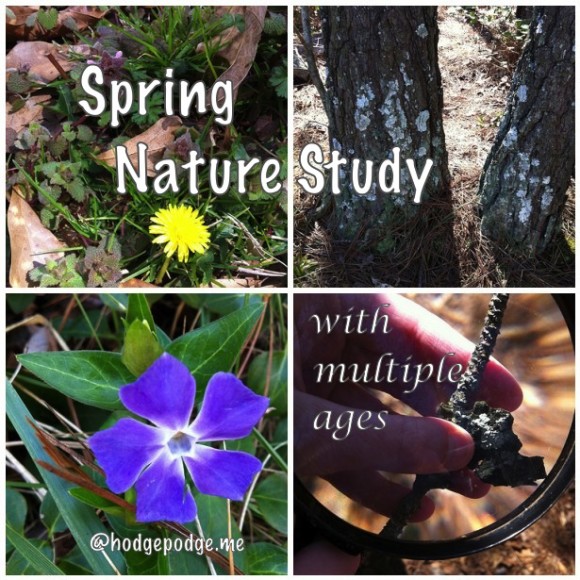 You will also enjoy this Guide to Spring Nature Study in Your Homeschool over at Homeschool Nature Study.
How about your homeschool – have you gotten outside to notice some signs of spring?
-originally published March 2013