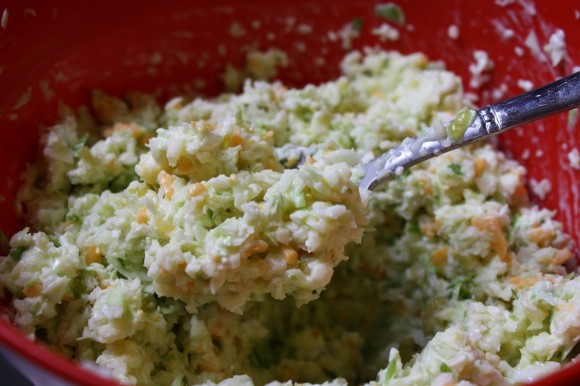 Most folks just bear with the side dish named "slaw."  I was raised to eat and love it, whether I really did or not.  Cabbage is cheap, folks, and you can "doctor" up plain old slaw to where even children will tolerate having it sit like a foreign substance on the side of a plate.  My sister, known to us all as "The Beloved" because she is just that, first came up with this recipe.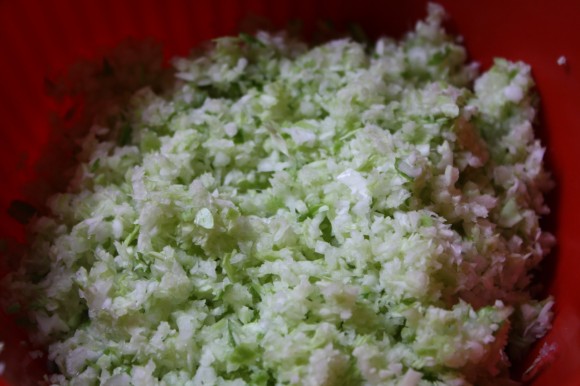 Down here in the South, most times we DO NOT put sugar in our slaw, the thought of that addition could cause much group gagging all around.
No, she just put extra goodies in a plain slaw recipe and it turned out to be wonderful and most requested by us all…
That's it.  It is a simple, budget-friendly and very tasty side dish…good with grilled hot dogs or hamburgers and most anything.
It is yummy, so quit tasting and put in a nice serving bowl to share.