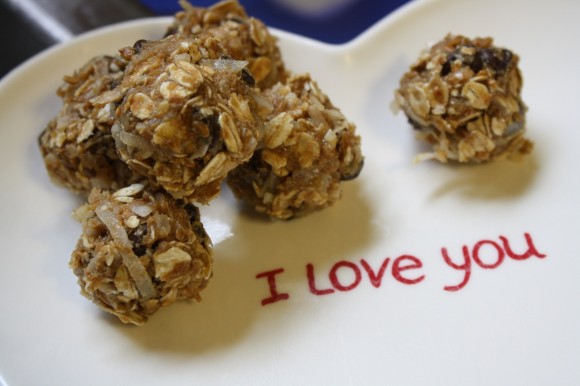 Ah, Pinterest. A wealth of inspiration. Like these wonderful No-Bake Energy Bites. Adapted for our allergy-friendly needs with our favorite SunButter.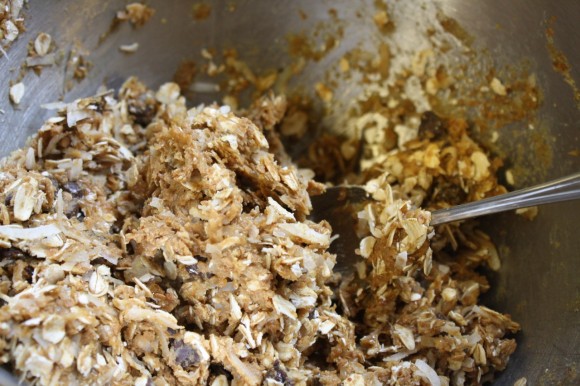 Yum. Yum. Yum.
Easy for children to mix up for a little cooking fun.
Delicious with ground flax seed, coconut, honey, oatmeal, chocolate chips and SunButter.
But simply not enough for us! Next time we will have to double the recipe because we loved them so much. Past tense there.
—> Click over to Smashed Peas and Carrots for the recipe.
More snack ideas in our Allergy-Friendly section, under the SunButter tag and on our Allergy-Friendly Pinterest board.