As homeschool moms, we tend to forget ourselves and take care of everyone else in our families. Yet, we need to take care that we do not neglect our own grooming and appearance, as these are important to help us feel our best. Following are my tips for taking care of the homeschool mom with a simple beauty/grooming routine and suggestions for some of my favorite products.
Taking Care of the Homeschool Mom
#1: Protect your skin from the sun! Especially your face, neck, and the back of your hands. Women show age the fastest here. A sunscreen I love for these areas is Bare Republic Mineral Face Sunscreen. It is a natural sunscreen, meaning it is a physical block rather than a chemical one. Since this product is mattifying, it also makes a great foundation primer! I love products that do double-duty. Apply after moisturizer and before makeup.
#2: Have a skin care program! It doesn't have to be expensive. Just use a cleanser and moisturizer made for your skin type. For best results, your cleanser and moisturizer should be the same brand. I love Mary Kay for age-fighting, and for all-natural or "clean beauty" there are so many more options now! Mary Kay has a some, there are several available from Grove or even Sephora, and you can also pick up natural skin care products at your local retail store. The important thing is to use a cleanser made for faces, and to hydrate (even oily skin needs hydration.) If your skin is really oily, a toner helps as well. This can be a retail brand, or just some witch hazel applied with a cotton ball.
#3: Rest! You may need to nap when your kids nap. It's so tempting to get something done or continue your homeschool schedule during that time. When I had a colicky baby and worked mornings, I took a nap in the afternoon, because that's when she slept the best. You will look better and feel better. My favorite products for rest? A "white noise" app, and a sleep mask to keep out the light. (Find more on the habit of rest here.)
#4: Exercise. It doesn't have to be crossfit at a gym (unless that's your thing!). If you haven't exercised regularly in awhile, just purchase some hand weights and spend ten minutes three times a week. (Most women begin with five-pound weights, available in the sporting goods sections at retail stores.) Do some pushups. Put the toddlers in the double-stroller and walk around your neighborhood. Search "workouts for __________" (enter your situation) on YouTube. Find what works for you, and make it part of your homeschool routine.
#5: Cultivate a new skill: There are so many ways to learn new things in the homeschool day. You can even learn virtually. Why not take a music class, learn photography, or study a language you don't know? What a way to not only invest in taking care of the homeschool mom, but do something that will benefit you and/or others. What new skill would you try today if you knew you could not fail?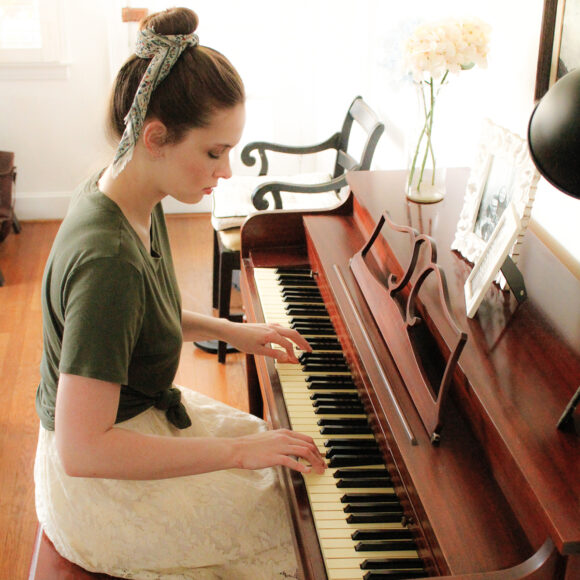 #6: Groom your nails: You can stop laughing now! I know your nails are in dishwater, changing diapers, or both all day long! I only mean to keep them filed (I definitely prefer mine short!) and cuticles at bay. Maybe even some clear polish for special occasions. Nothing fancy, just neat. I love white cotton gloves, found in the health and beauty section of your retail store. Massage some oil (even whatever cooking oil you have on hand) onto hands and cuticles at night, put gloves on, and have soft, smooth skin and cuticles in the morning.
#7: Soften feet: My absolute favorite foot-softening product is the Ped Egg, at Target and some other retail stores. It works well to smooth away dead skin. I soak my feet first, use the Ped Egg (you could also use a pumice), rinse, apply lotion followed by socks, and in the morning, have soft, smooth feet ready for sandal wear!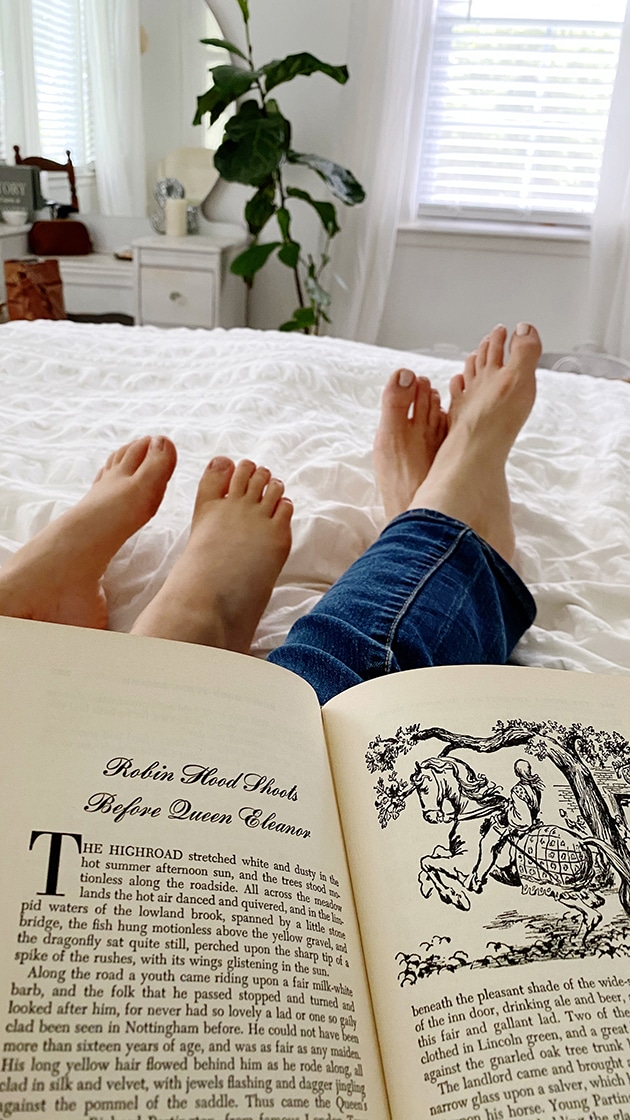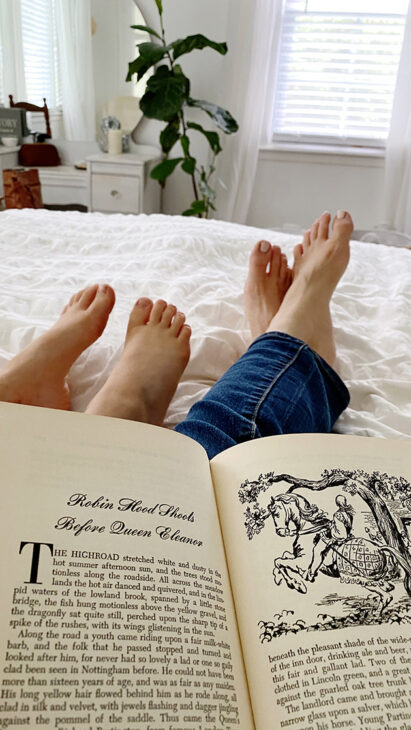 #8: Get a good haircut! This doesn't have to be expensive. Perhaps you have a friend who cuts her own hair, and it looks great. You, on the other hand, bake great brownies. Offer to barter… one haircut for a few batches of homemade brownies! As far as hair products, I'll recommend that if you're using the cheapest, you upgrade just one degree. Digital coupons and sales will often get you those products at the same price or less than the least expensive brands, and higher-quality products often last longer.
#9: Smile! Your true beauty comes from within. (Brushing and flossing daily helps, too!)
#10: Have a simple makeup routine. You are beautiful the way you are, homeschool mom! Sometimes it makes me feel great just to enhance that natural beauty. =) Three little products can make a difference: mascara, blush, and lip gloss. Choose colors that soften your skin tone and create a more youthful look (who doesn't want that!) See your beauty consultant, or purchase inexpensive retail items with coupons.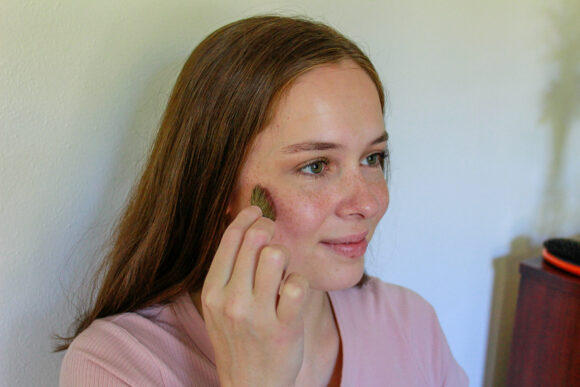 Lastly, remember that true beauty comes from within. When a woman knows who she is in Christ, her joy radiates outward to everyone, making them feel comfortable in her presence and happy to be near her.

Kim (aka Daisy Muse) loves to share life from a vintage cottage–marriage, motherhood, books, recipes, and home decor.  Join her in the simple little things that bring daily delight. You can find more of her musings at thedaisymuse.com.
-first published September 2011