We delved into workboxes at the same time we started an Olympic unit study last month. Doing both new things together made for a good transition. I wondered how workboxes would work out when we returned to our Tapestry studies.

Here's a sample schedule to show you how:
History reading – book in a box with pages flagged. (Red light, Green light)
Literature – book in a box, along with questions or worksheet
Writing – an index card with assignment and Writing Aids and any other needed props
Geography – outline map, assignment and geography book
Arts and Activities – copy of assignment from TOG or an index card with assignment written on it
I thought we'd try it this way through the end of this school year. It's working well so far. Starting next year, I would like to go back to our Sunday night or Monday morning meeting. My older ones can fill out their own assignment sheets for the week.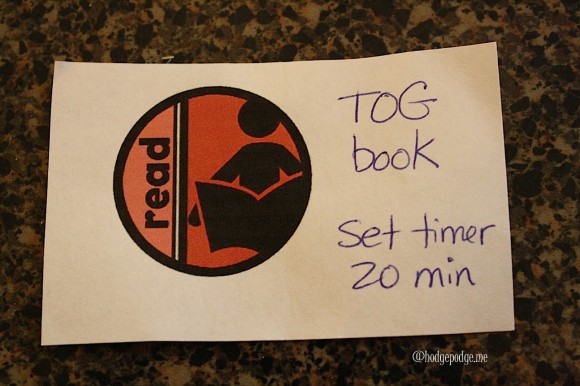 Of course each child has a workbox for Math, handwriting and practicing music. Plus bonus boxes for time with a younger sibling or enjoying learning links on the computer.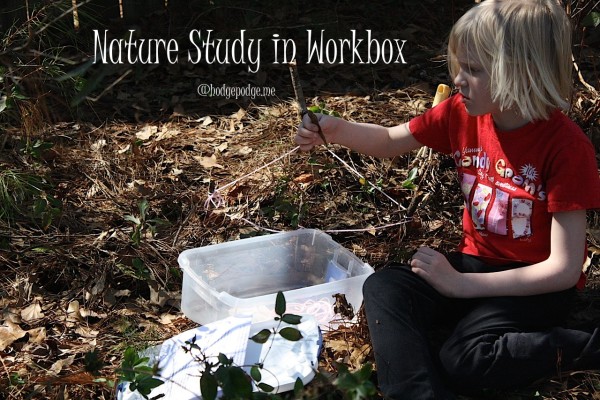 We've seen much success with workboxes for special assignments. Take the Handbook of Nature Study Outdoor Hour challenge we did on Monday. I have a whole post explaining the One Small Square Challenge.
The remainder of the week we finished up regular assignments and concentrated on science projects for next week's Homeschool Expo. Needless to say there were projects on every available spot of open floor space. Or table space.
How have workboxes been a success in your homeschool?