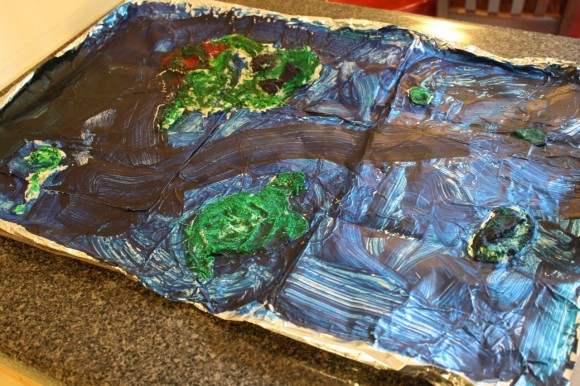 We made a salt dough map as part of our Tapestry of Grace arts and activities assignment. We made it on a Friday after lunch, mixing up the flour, salt and water recipe. I opened up a SunButter box and covered it with tin foil. The children each scooped out a portion of the salt dough mixture and each chose a few terms from the Tapestry list. It was a family effort.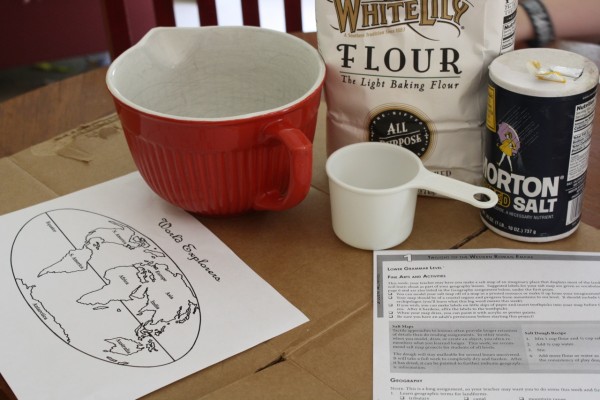 We talked about or looked up the definitions:
tributary
source (river)
mouth (river)
peninsula
island
plateau
I asked the children to cooperate and draw a map of their imaginary land. I like the question mark island  🙂
We reviewed the names of continents and oceans then labeled them on our maps.
summit
delta
port
mountain range
inlet
cliff
Yes, ooey gooey geography!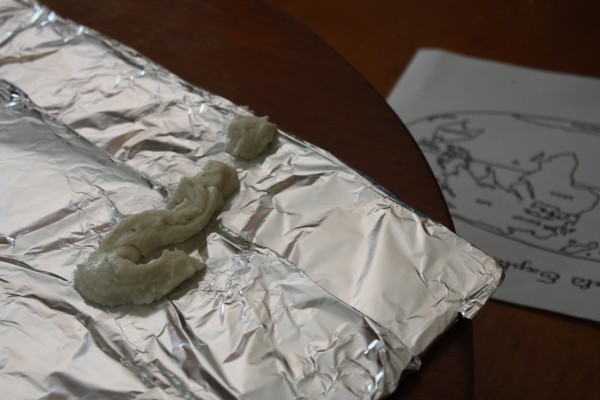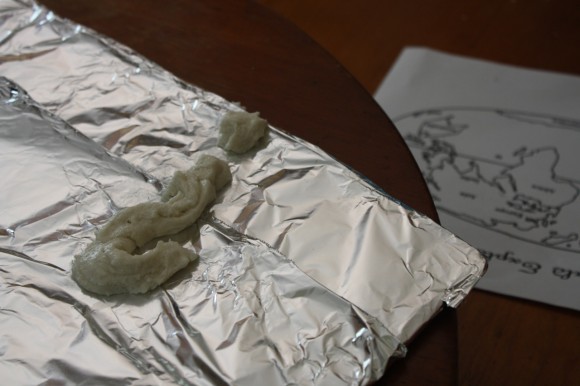 Then we set the map aside to dry for a week. I stuck it on top of a bookshelf.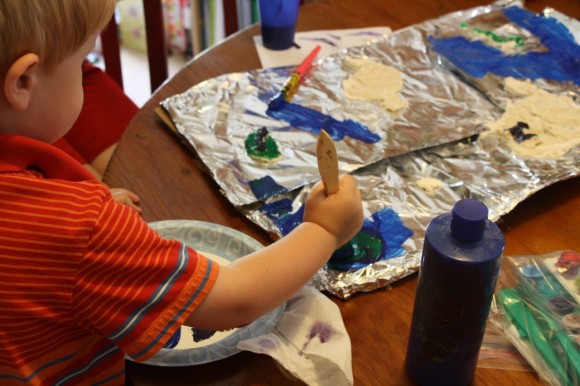 The next week we painted! Even Littlest Guy joined in the fun. He painted swirls and darker ocean. We used simple tempura paints.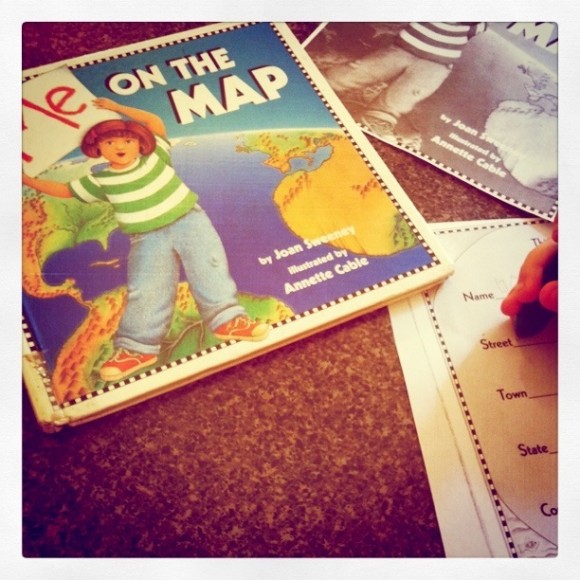 Then we set it aside to dry for another week. No rush, right? We tend to save Tapestry arts and activities projects to do all in one day each week. Another day, we read the book, Me on the Map. This little book is a simple look at maps, starting with the map of a little girl's room, then street, then town, then state, country, continent.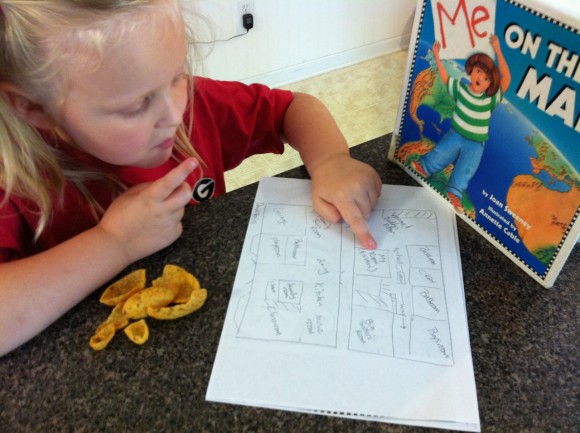 We made our own map of our house, upstairs and down.
The next time we turn our attention to our salt dough map, we'll make little flag type labels for our land formations. Even the volcano (which wasn't on the Tapestry list  🙂  It was a Hodgepodge addition.)
Perfect project to save for our annual Homeschool Expo in the spring. A perfect hands-on learning option for geography, making for fun afternoons of creating.