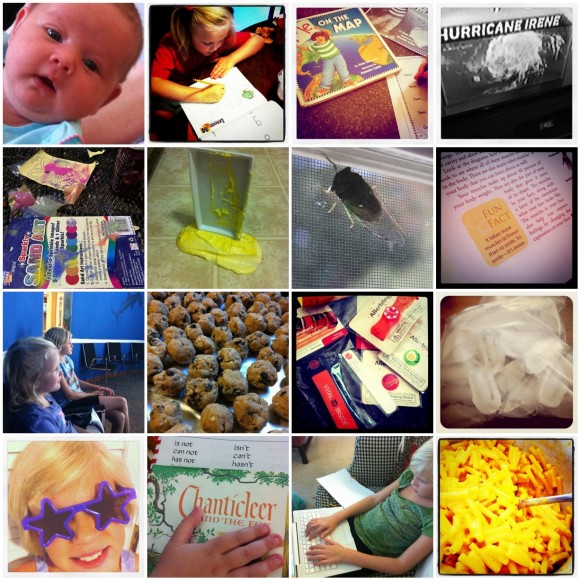 1. Baby niece | 2. F is for Fritos (an f snack while practicing f in handwriting) | 3. Me on the Map | 4. Hurricane Irene current events | 5. Sand Art | 6. dropped butter  | 7. Cicada – unexpected nature study | 8. AiG Science lesson – muscles | 9. Waiting for big sis to get bottom braces  | 10. cookie dough balls – double batch  | 11. New allergy alert bracelets! | 12. Ice pack for mom's knee | 13. Children's choir kick off at church |  |14. Chanticleer & the Fox/Alphaphonics | 15. Teaching Textbooks Math | 16. Mac n'cheese by 8th grader – w/cream cheese!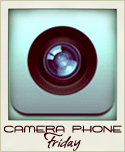 Many thanks to Camera Phone Friday hostess Dawn Camp @ My Home Sweet Home. You can learn how to do neat photo collages from Dawn. She has a tab entitled Camera Phonography.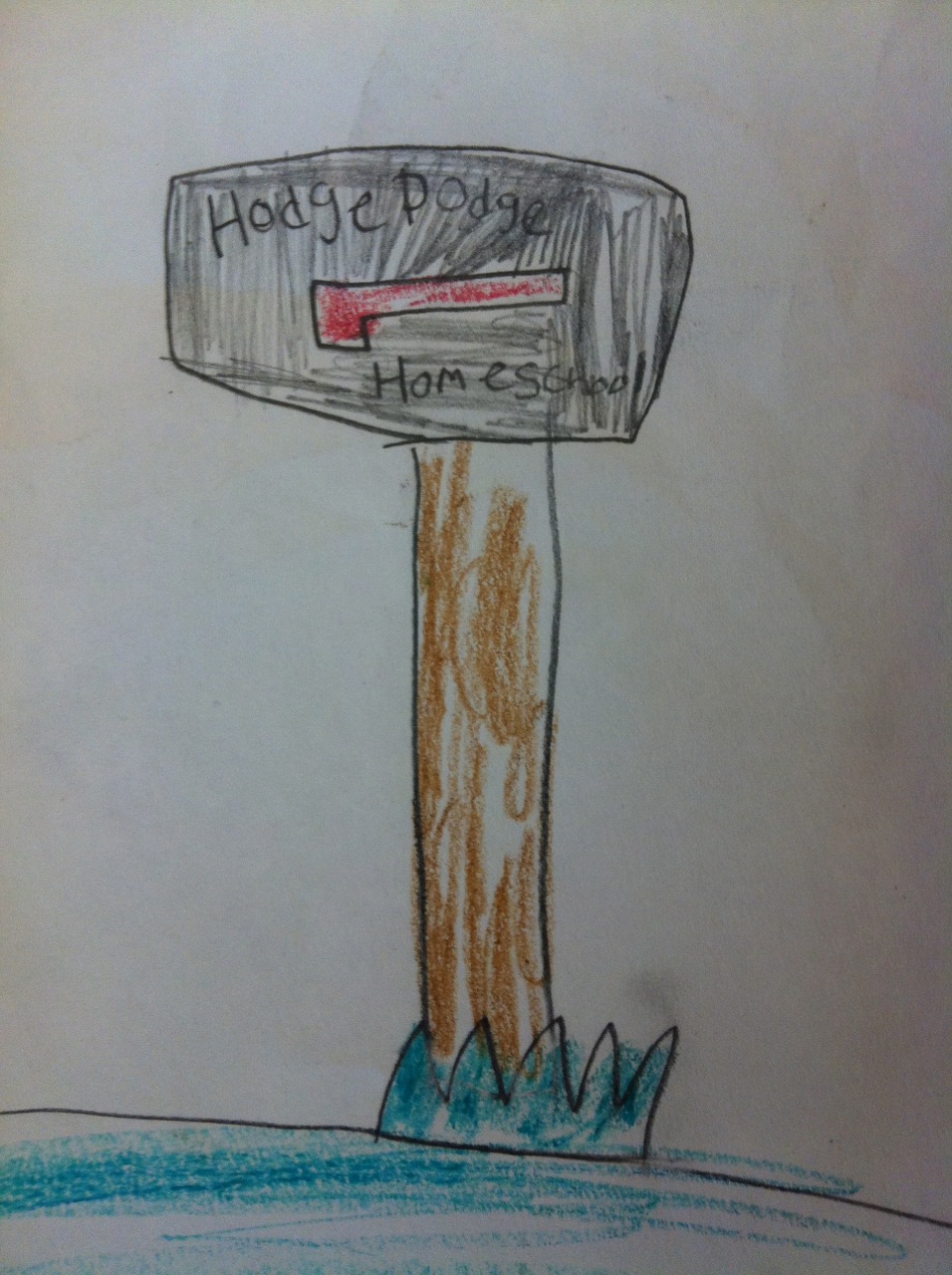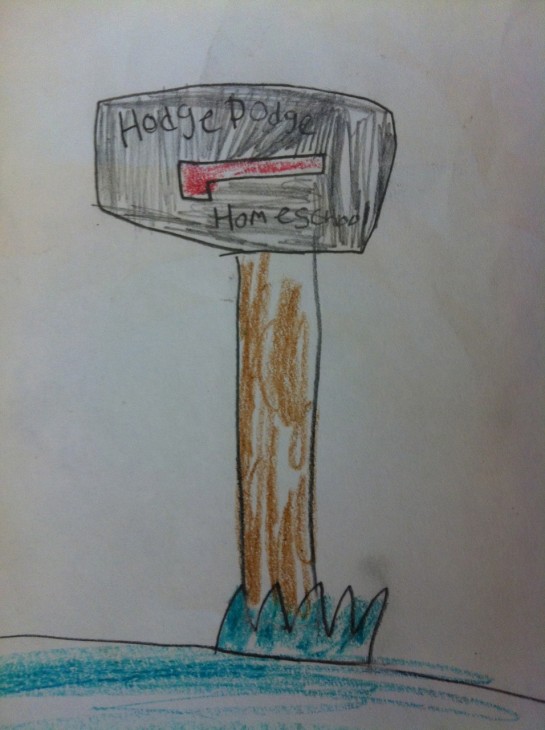 (photo of Hodgepodge Homeschool picture by Middle Girl) More on our homeschook week: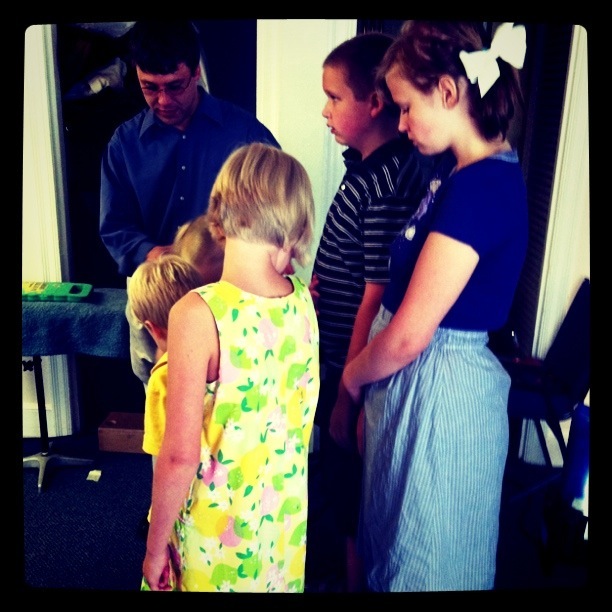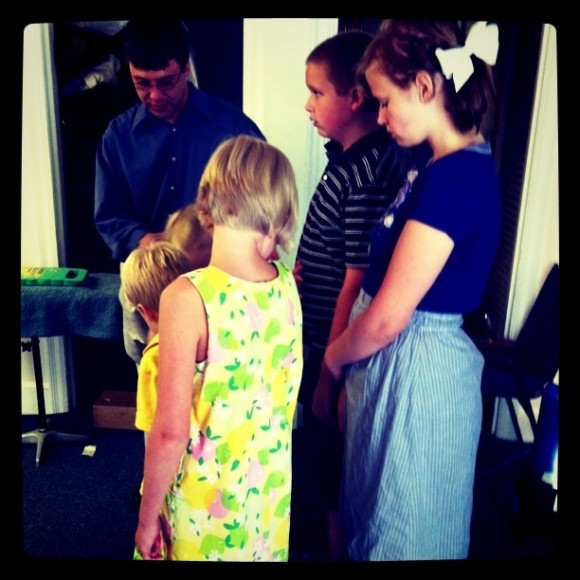 Family life in general: family portrait for our church directory, stitches out for littlest guy, Bottom braces for big sis, children's choir kick off for youngest three…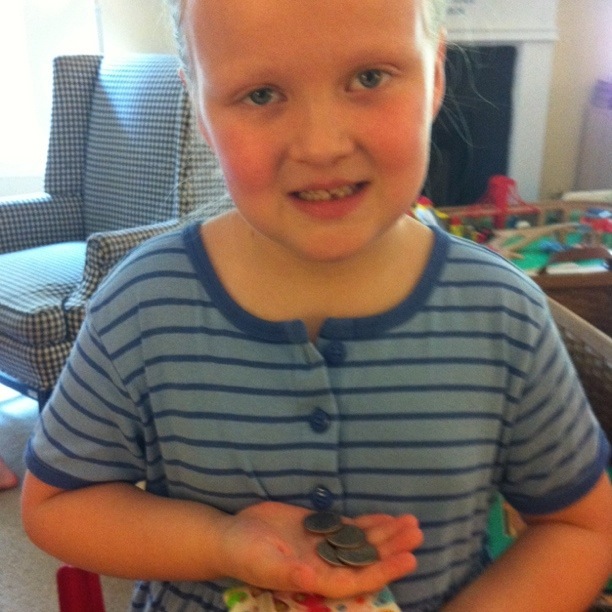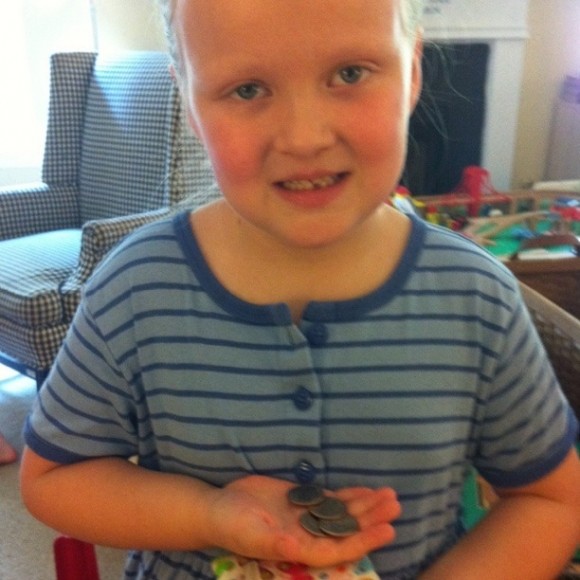 …littlest girl lost another tooth! And there was plenty of opportunity for all the children to step up and help this week. Every now and then my knee and/or other joints swell and I have to head to the dr to have the joint drained. This time it was my elbow, foot then knee. The knee was the worst. But, with my leg propped up, there was plenty of opportunity to get caught up on…
Tapestry of Grace Year 2, Unit 1:
Geography: We finished up our salt dough map of the imaginary land, labeling geography terms they all 'made'. We took our time with it. The whole process, with photos, is in a separate post, here. We read Me on the Map and created a map of our house.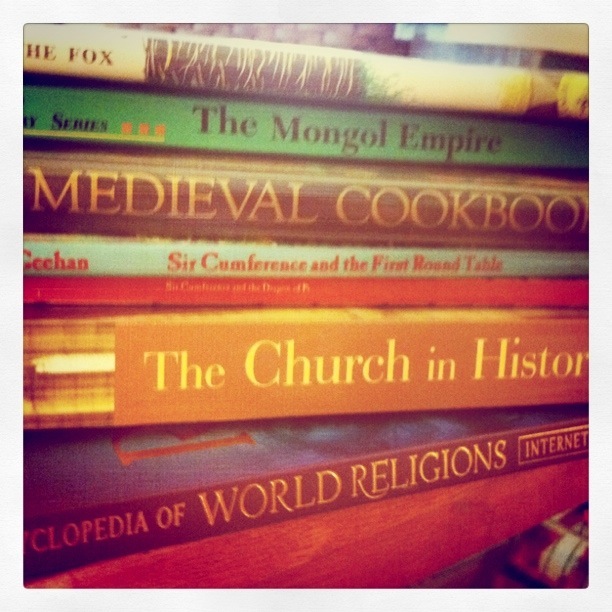 As part of our history and literature Tapestry studies, we read Chanticleer and the Fox from Chaucer's Canterbury Tales. The older children read several of the selections above on their own.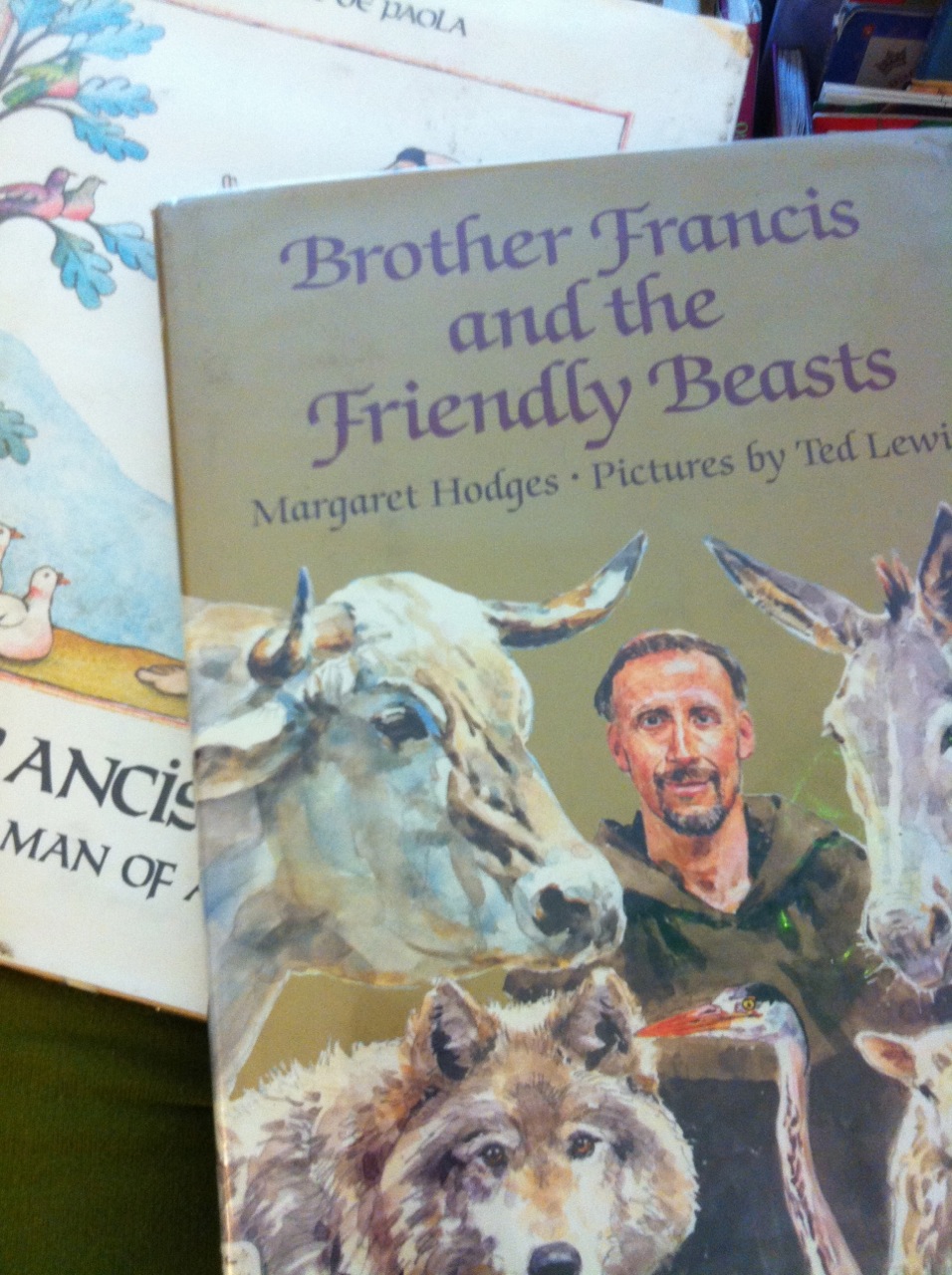 We learned about Saint Francis of Assisi as part of Tapestry of Grace church history studies. (and were pleased there is another Hodges like Middle Girl out there.)
Science – Answers in Genesis: God's Design for Science: The Human Body – we enjoyed more lessons on bones, joints and muscles this week. I was a real-life example of too much synovial fluid with my knee needing to be drained. Also, my fellow Habits author, Kendra, shared a neat site, Anatomy Arcade, which we've been enjoying to help learn the names of bones, muscles and the systems of the body.
Kindergarten and Preschool: getting back into the true morning room time routine, more Alphaphonics success, more G,H, I Rod & Staff series fun.


Extras: We've been rediscovering these. There are some new links! One of our long time favorites in this list is Daily Audio Bible for Kids. Everyday Learning Links from Ann Voskamp's Holy Experience


Electives for eldest two: Ham radio practice by 7th grader. He also taught little brother much about trains by reading through and showing him the photos in the How Things Work book. Eldest Girl shared an A B See Photo Meme entry and participated in weekly Drama Troupe.

Join in with other Weird, Unsocialized Homeschoolers and our hostess, Kris to see what other homeschoolers are up to!
Helpful Habit: keeping up the habit of sharing a helpful habit on Fridays…earlier in the week I shared a habit from my pastor: A Proverb a day keeps the devil away.
How was your week, friends? Are any of you making hurricane preparations?