Hands on geography is a super fun way to learn. Earlier in the school year we created an imaginary land, each child contributing to the map as we reviewed mountain ranges, peninsulas, tributaries and more.
As we got further into our Renaissance studies, one of our geography assignments was to make a salt dough map of Italy. The children had a great time forming the shape of the Italy boot with the salt dough recipe.
We then set aside our Italy map for a full week of drying. That day, though, we had leftover salt dough from our Italy map. We decided to just create. Saying yes to dough rolling and creating then snowballed into…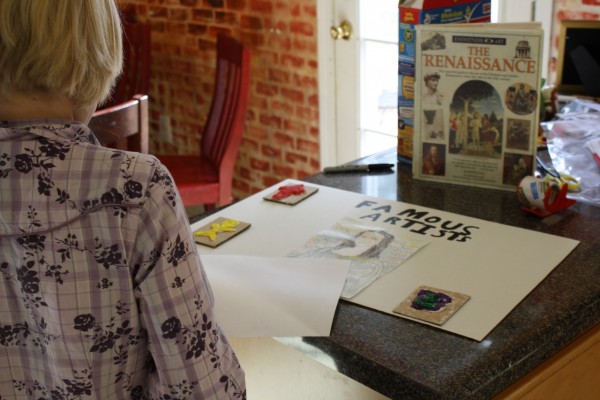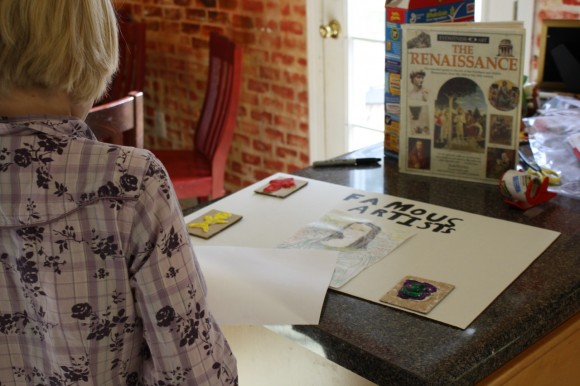 Sculpting like famous Renaissance artists. Middle Girl then sculpted some small pieces of art work in Michelangelo fashion. Small art pieces then led to an artist display board…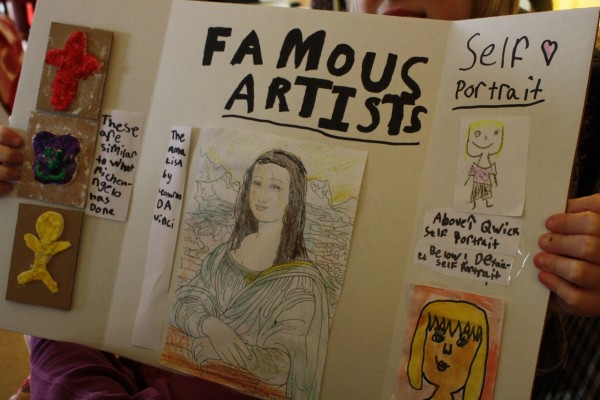 She taped the finished, painted product to a Famous Artists display board she created for an arts and activities assignment. That small display board I found at Walmart while shopping for groceries. I got a stack of them to be ready.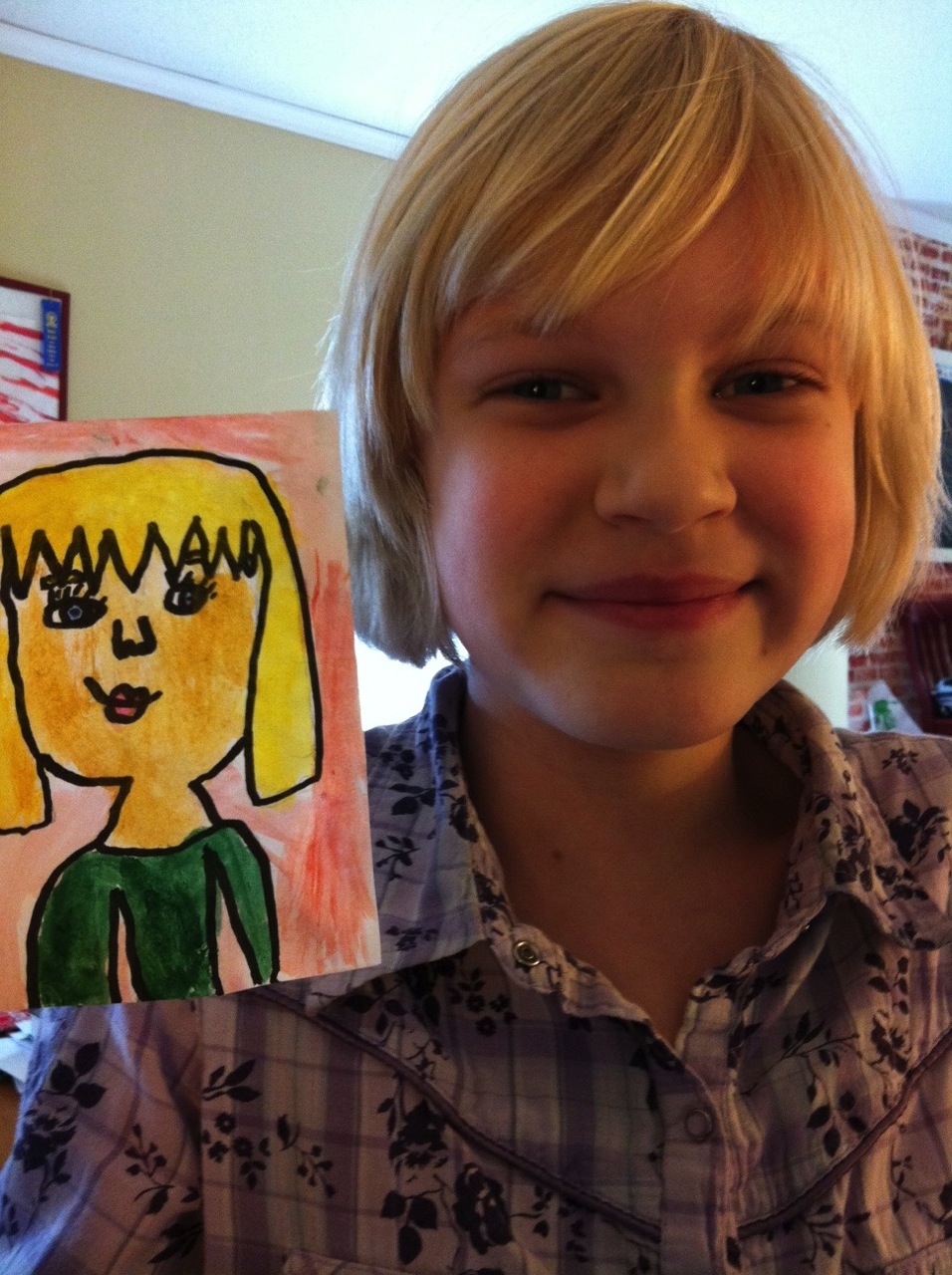 The self portrait was also a Tapestry assignment. We used these instructions found on Pinterest.
After a week, we got out the tempura paints and painted. Some painted the land…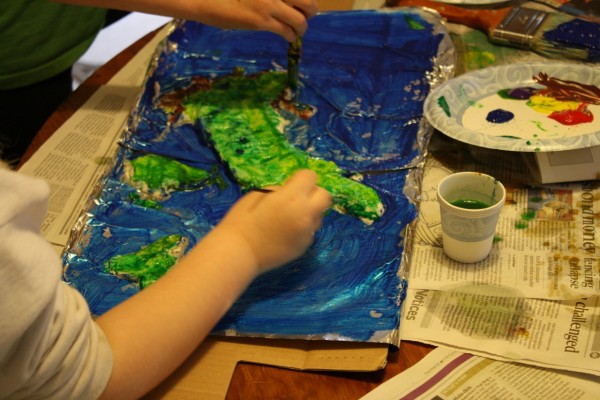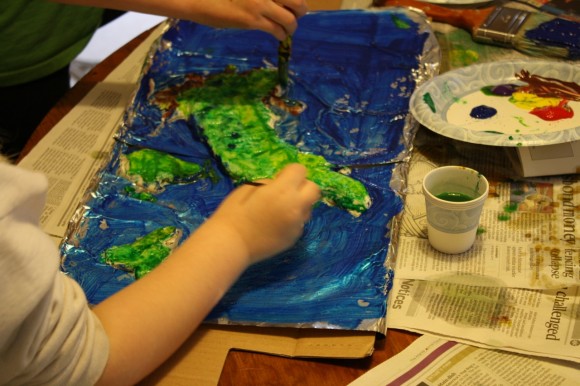 Some painted the ocean…
Some painted in their own way. Do you see how this unit study approach involves the whole family? Gives everyone a chance to learn together? Leaves room for spontaneity?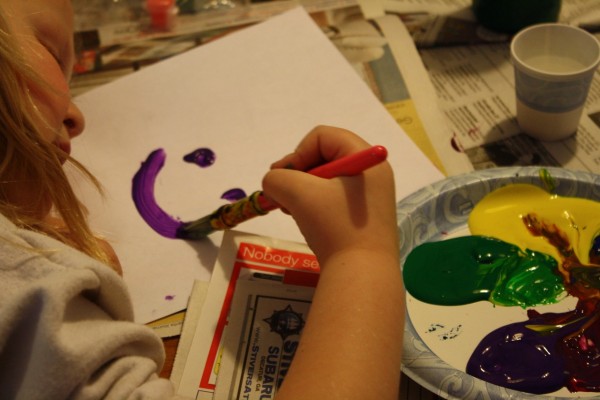 Younger ones are joining in playing with dough, painting, looking at maps to shape Italy.
During this time of our Tapestry studies, our two eldest children read their literature and history books and worked on drafts of written book reports on artists. Over the course of a couple of weeks, they completed persuasive writing assignments and commentaries.
Here's what is going on in the photo above:
A hands on geography assignment that led to more layers and levels of unit studies. Hands on art and just plain fun.