We've been contemplating the Ws of winter nature study. These bits of nature study we enjoyed here and there over the last two weeks. Some spontaneous, some purposeful.

The Ws of Winter Nature Study
Weather: a wide range of temps from spring-like to the arctic blast of this past weekend. We had lows in the teens!
Walks: taken in our backyard and over across street to the park with friends.
Wonder of weeds: wow, how quickly it seems weeds move into our garden over the winter.
Wool: we enjoyed YouTube videos of how wool is made. Six-year-old sketched a sheep from the Draw, Write Now book. We also

wore

warm

wool

caps out in the

winter

wind

  🙂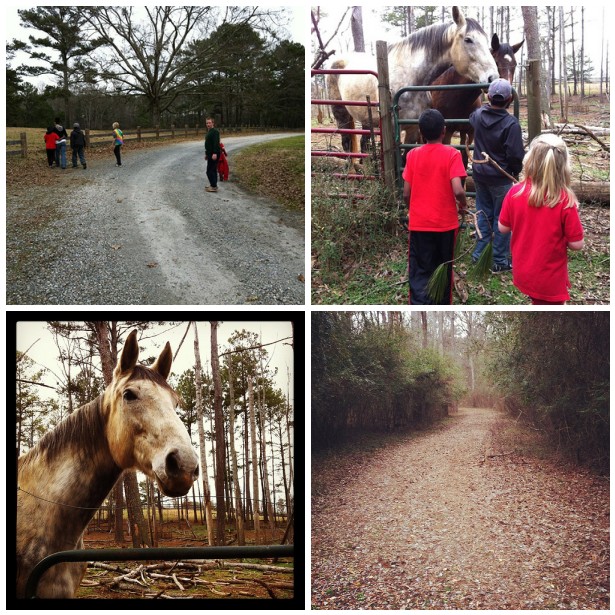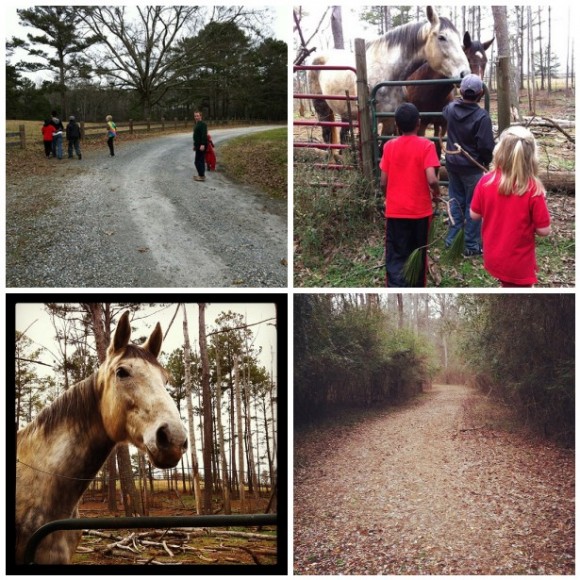 One of our nature walks was a Friday afternoon treat with friends at the park. We went down a trail and got to see some horses. One horse was really big! Plus, this was the farthest Lil' Buddy had walked in his four years. All the way from the house to the park, down the trail and back.
Going to the woods is going home ~ John Muir
Found in the backyard: weeds in our square foot garden, weeds underneath the birdfeeder, blossoms on the little maple tree, vinca blooming.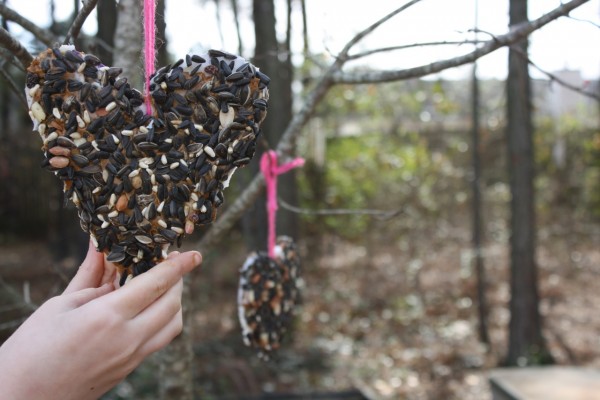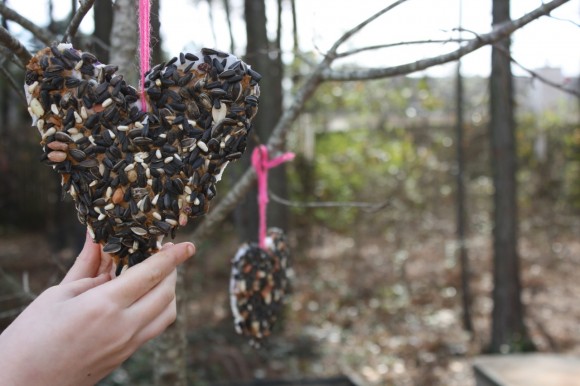 We made a valentine for our featured friends!
We've also noticed beetles and ants. The ants, we observed for a couple of days last month, the children even feeding them sugar cubes. Just yesterday, we noticed ants in the house after a really cold snap. I think they were finding shelter from arctic air.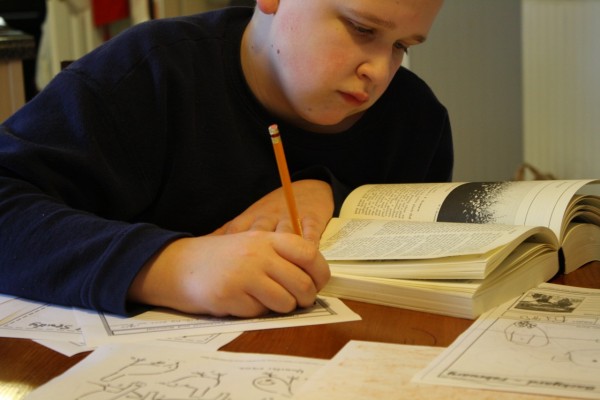 We learned more by sketching, researching and thinking on what we'd seen. Seventh grader, above, using the advanced notebook pages from the More Nature Study with the Outdoor Hour Challenge ebook. He researched the difference between annuals, perennials and biennials – filling the whole page. We all talked about examples from our yard from each of those categories.
More sketching amongst the Valentines…
Hard to believe that this time last year we had snow! We've only seen a few flakes this year.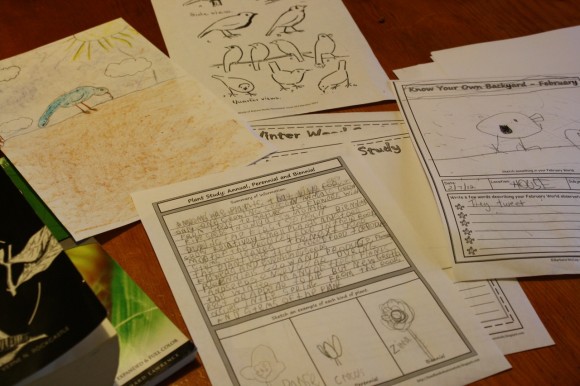 All our sketches and notebook pages. I love the variation. Each child chose something different. As I've mentioned before, the variety of notebook pages and nature prompts are perfect for our age range of children – from the youngest to the oldest.
We even made it outside one cold, wintry night just long enough to soak up the view of the big, beautiful moon.
Wonderful winter with plenty to notice through walks and wondering.