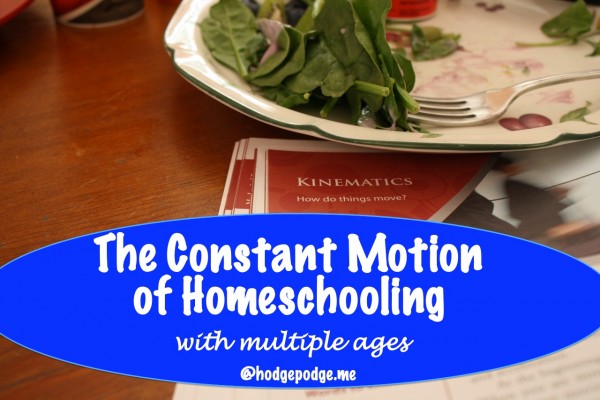 Have you ever had one of those weeks? You know those weeks. There's just constant motion. It's all a blur. Half the family (or all of the family) is sick as a result of allergies. It's a struggle to get started with learning each day. Nasal sprays, bottles of Gatorade litter end tables and dot counter tops. Yet extracurricular lessons and the social lives of my older children keep us in constant motion. And, in the mix, those character training moments are a constant drain.
Bible study for four-year-old – the same story studied on Sunday! Math doubles with first grader, graphing…while 13-year-old divided percentages of fractions and little ones then play an elaborate story with stuffed animals and dump trucks…
Some weeks like this I wonder if we ever really learned a thing. Just when I am right there in the midst of overwhelm, a homeschool highlight stands out. Those homeschooling light bulb moments come along. Designed perfectly for my family – all those ages – by a Heavenly Father who knows best.
Our God is faithful and able
To keep us holy, to walk us boldly into the land
He is a mighty warrior who rules in mercy and His name is worthy
Of all of our praise…

We had a few moments like that this week. The clouds parted overhead, a bright beam of light shone on the middle of the kitchen table and a chorus of angels cued their glorious song. (not really but it felt like it!)
Thursday morning as I am browsing Pinterest, I see this simple model, build with a paper plate that my friend, Phyllis at All Things Beautiful had pinned. Simple model of rotation http://pinterest.com/pin/45458277460107502/  (You really should follow Phyllis!)
We will make this today after lunch! So we do. (after several bumps and interruptions). We made the model then opened our AiG science book. And what did we study? Here's an example of Unplanned Interwoven Learning. I'm going to call us Kinematic Academy now. Kinematics is  – The study of motion. "Kinematics is the study of how things move. It is the study of speed, velocity, and acceleration."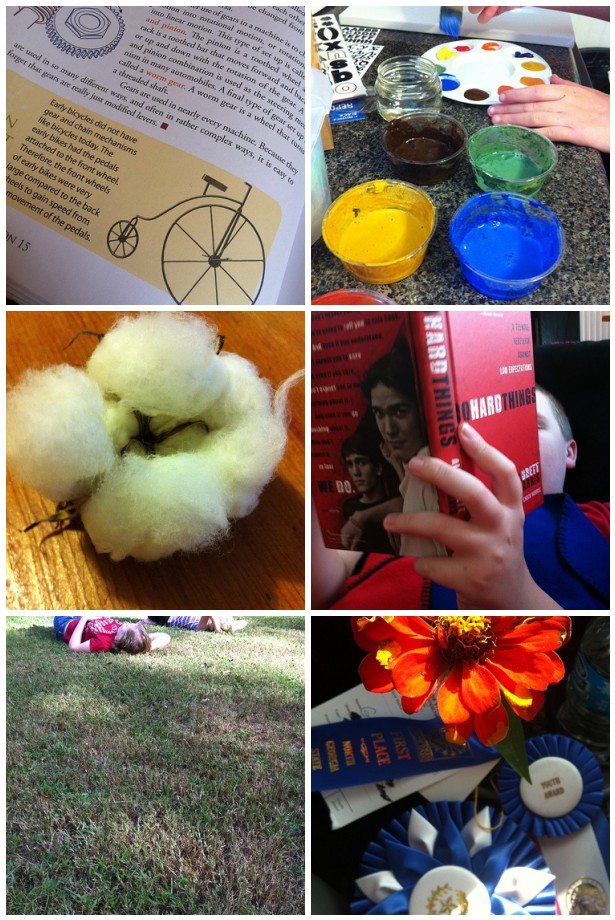 1. Our Answers in Genesis Machines and Motion Science studies | 2. Playing with Earth Paints again! | 3. A cotton plant from my friend Amy's yard | 4. Eldest Boy finished Do Hard Things and is reading Start Here | 5. Sisters on a beautiful fall afternoon | 6. Fair ribbons!
I was telling Hodgepodgedad about these layers and levels of learning. I described our model and how simple it was. The study of motion, the rotating earth, the moon circling the earth. And guess what he said. He said, "but there's even more motion going on in that model. Not only is the earth circling the sun and the moon circling the earth. The earth is rotating on it's axis. The moon is rotating on its axis. They are speeding through space and twirling."
Yes. Just like the basketball player spinning the ball on his finger. We're all in motion over here. Makes my mind spin sometimes. Yet each axis point is planned. That we learned this week – yes we had a Sunday family meeting with our homeschool planners. But I didn't feel like it was productive. There were many times this week I was overwhelmed. But I found that everything we read – from math to history to science to even the little ones' lessons – all mentioned the earth, moon and sun in some way. The rotation and spinning.
But learning still happened in spite of me. There were homeschool highlights to celebrate.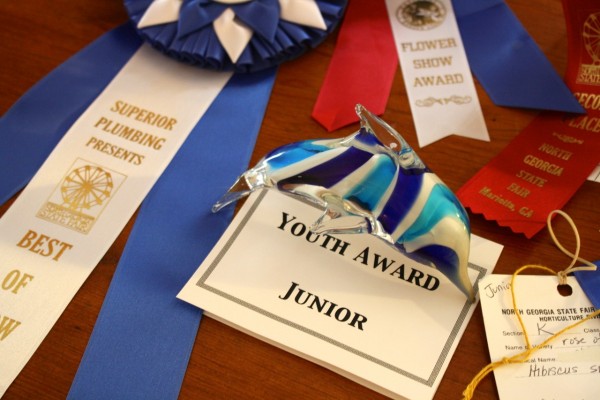 We entered both flower shows at the North Georgia State Fair this year. The first flower show, Littlest Girl received Best of Show for her red-orange zinnia. And she was awarded a crystal dolphin in addition to three wonderful ribbons! The second flower show, Middle Girl received Best of Show for her pink zinnia! We will pick up her awards this weekend. All three younger children were winners of first, second and third place ribbons in both shows.
Drama Troupe…dental visit…pick up fair flowers (wow!)…cheesecake with high school friends…take flowers to 2nd show…(wow!)…see the animals…piano lesson…church activities…SCREECH, SMASH…my friend the ice pack
1. My bloggy business cards for Savvy Blogging Summit next weekend – still tweaking | 2. Waving bye to Daddy going to work | 3. The Gospel Project – Bible study with my Sunday School ladies | 4. Starfall with preschooler | 5. Fair winners! | 6. I went to Cheesecake Factory with high school friends! | 7. Animals at the fair | 8. Nature study on the back door – spider eggs | 9. Homeschool lunch – nibble tray |10. My friend the ice pack after I fell the other night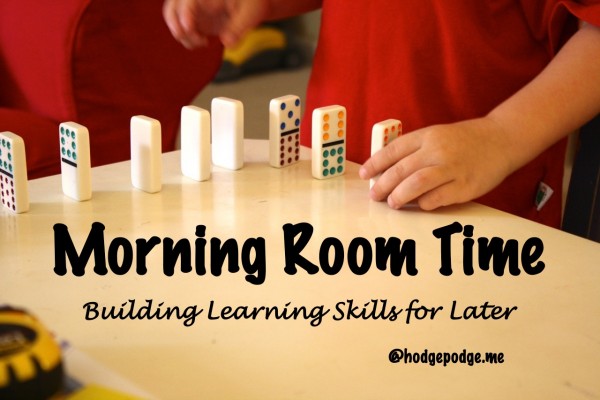 A homeschool feature this week. If you have littles, I encourage you to click over.
And so, since it's somewhat of a blur, I'm not sharing specifics this Friday. But I am resting, leg propped. Could it possibly be a holding pattern? Nah. Just here to encourage you that He's got a handle on your homeschool. He knows. And will always be those weeks. The song that is sticking in my head from all the motion this week?
"I've been keeping my eyes wide open…Your love is symphony…all around me…running through me…Your love is a melody…underneath me…running to me. Your love is song." ~ Switchfoot
Not your typical weekly wrap but maybe next week I'll be back with the regular   🙂
Many thanks to our Friday hostesses!
I invite you to subscribe to Hodgepodge (it's free!) Don't miss a homeschool post!
How about you. Have you had one of those weeks of constant motion?