The gift of nature study in your homeschool. Use these simple prompts to notice the joys He gives us right in our own backyard.
It's virtually impossible not to notice the beauty of spring. Early flowers push up through the chilly earth and cheer us in February. By March, in our part of the country, trees are flowering too: white blossoms on ornamental pears, buds promising green leaves and the pretty pink of our red bud.
But when you have practiced this study of nature, noticing spring is a pleasure and true joy. Spring is promise.
The Gift of Nature Study in Your Homeschool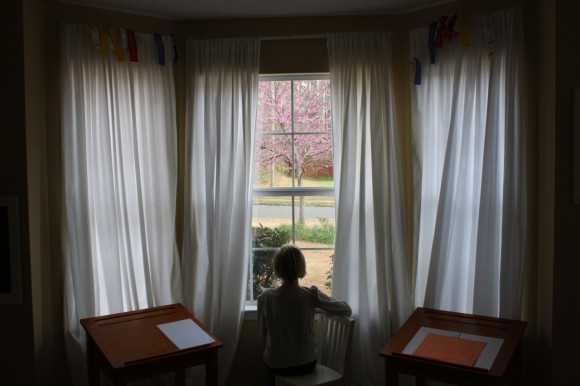 Nature study is now a natural extension, a part of our conversation, our lives. We pull back that curtain in the school room, ready to settle in for math. But seeing all that pink? We have to go out – right then – and take a closer look.
Tree study is not one of the topics for our spring studies – but we notice and have to go see.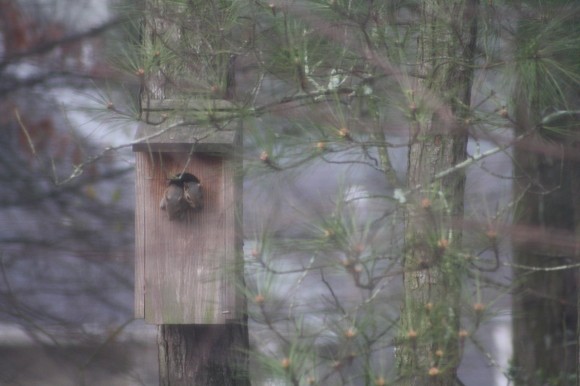 Another morning we pull the blinds up in the family room. Right at sunrise. And we see two little heads popping out of the kestrel nest.
There's a flurry inside – at a time of morning we are usually moving slowly. I grab the camera, they find the binoculars. Baby squirrels wait for mama squirrel. And we've started our day observing a squirrel family.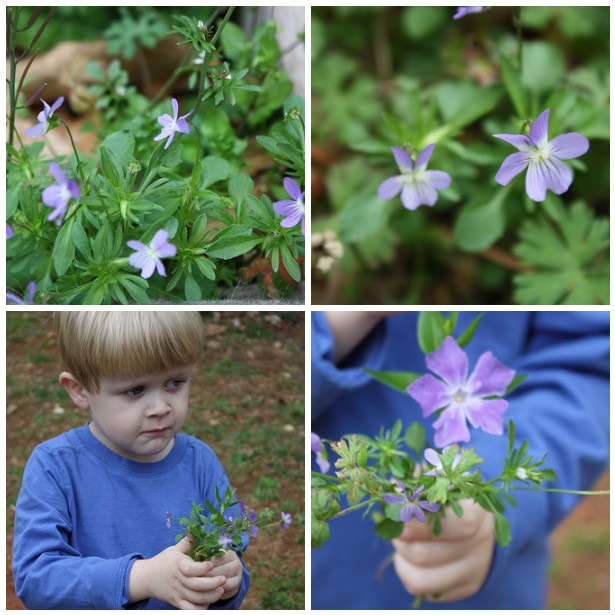 A spring time study of a pansy? Well, we discover all kinds of purple. Volunteer violets right in our backyard. They hitched a ride with the bulbs we transplanted from Mama Ann's yard. We see them and think of her. We talk and compare these little delicate purple flowers to the heartier purple vinca. We all participate.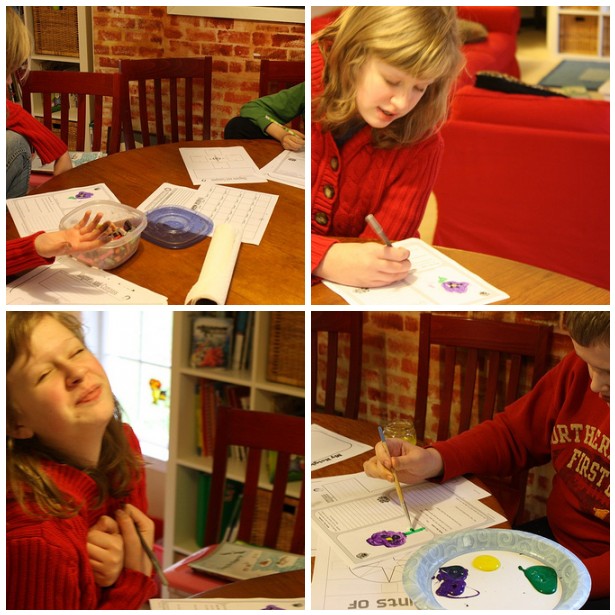 And with the notebooking tools from the Homeschool Nature Study membership we sketch, paint and write poetry. And an eldest girl is tickled by words.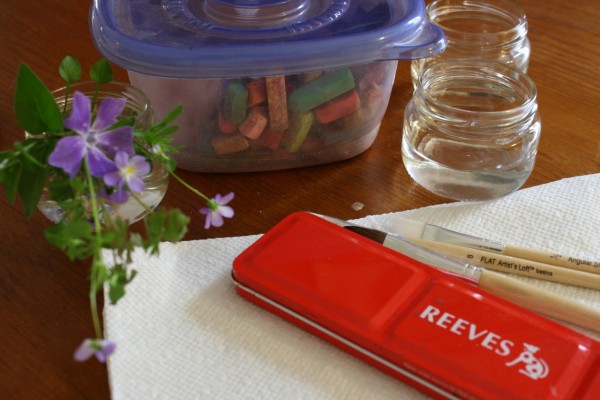 It's FUN. "Mama, can I get out the tempura paints?" Eldest Boy asks. Another prefers watercolors. Blending to get a certain color of purple. Another pulls out familiar chalk pastel sticks. Yet another simply sketches with pencil.
Homeschool Magnet and Compass Study
For a study of magnets? Our science studies aligned and stuck to our nature topic. We read in our science text about polarization and we watched videos on the north and south poles, the northern lights via links from our Homeschool Nature Study membership. We read about the mechanics of a compass in our science text and we used a compass to find north. We took a neighborhood walk. Found our landmarks. We used our notebook pages from the Homeschool Nature Study membership to create a map of our own neighborhood. The mailbox is north and the spring thunderstorms come from the west. The sun rises on the east side of our house – out Mama and Daddy's bedroom window. Our favorite beach is way south of our backyard swing set.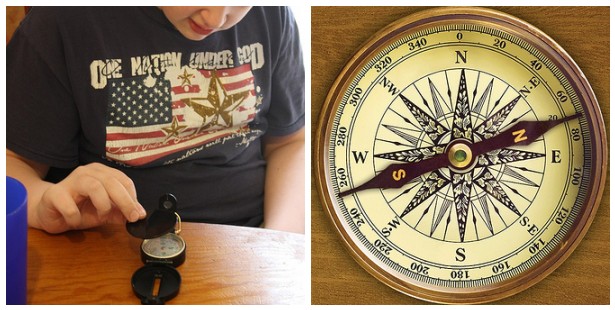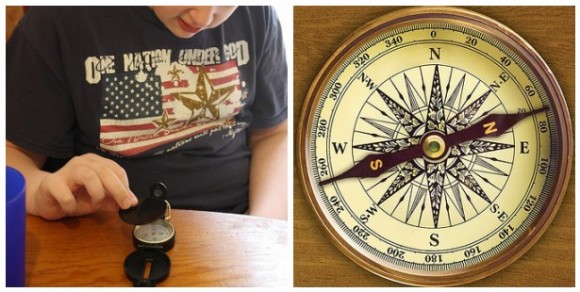 And, on one regular afternoon trip to the orthodontist for big sister, Middle Girl downloads a free compass app to my phone so we could get our bearings while we wait.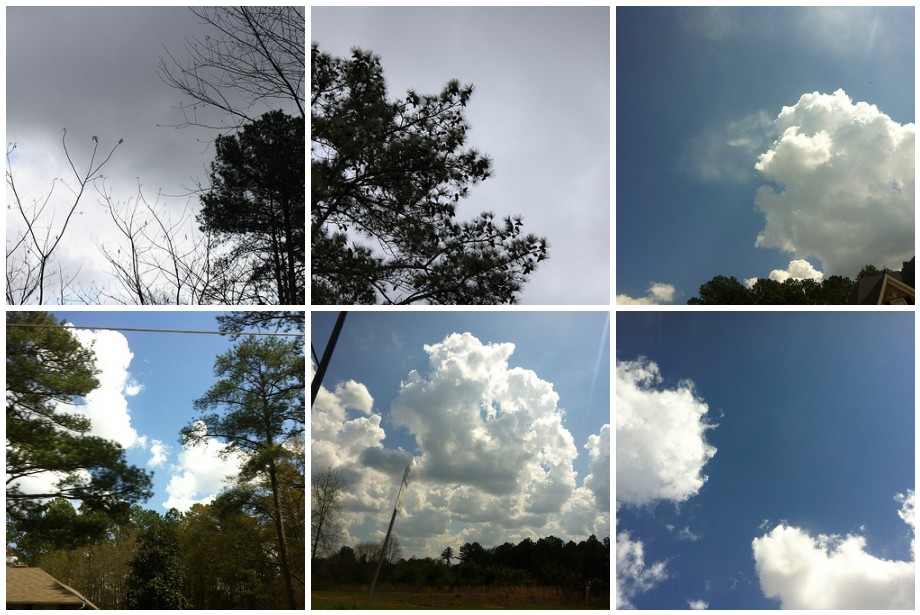 Wednesday afternoon she borrows my phone so she can catch photos of the clouds on the way to get hair cuts.
All this evidence. Evidence of how nature study has become part of our lives. Opened the doors to levels of study. Opened the doors to enjoy.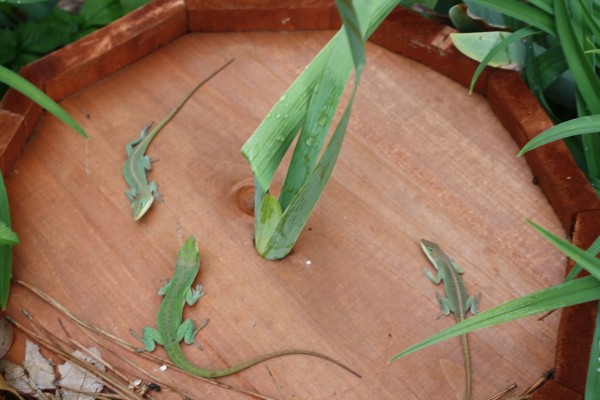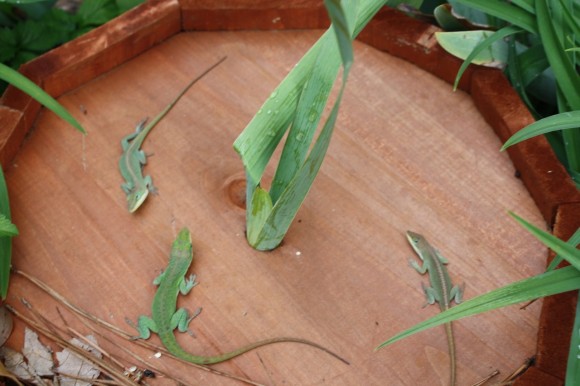 photo credit, Middle Girl
Besides all of these gifts of nature study we count, one gets me the most. When a child says, "I noticed some yellow flowers. Can I borrow your camera?" She loops the strap around her neck and is gone. Then she sits next to me as we pull in the photos. Excitedly she tells of her adventures as the photos scroll across the screen. Flowers, blooming bushes, little anoles, bees and more. All she's noticed! She creates an entire post of her photo nature finds. Spring discoveries in our backyard.
Another afternoon, I'm sweeping the mud off the kitchen floor. They've been in and out and in and out. Tall, eldest boy swings open the back door. "Mama, you should get your camera. I found another sign of spring. Come look!" I prop the broom, grab the camera, and step out to where he is. There, on the edge of the patio – on the closest dandelion…
A bee.
And while some may grumble at the coating of yellow pine pollen... And while we often sneeze at various products of spring, more now we notice. We notice the gifts of spring.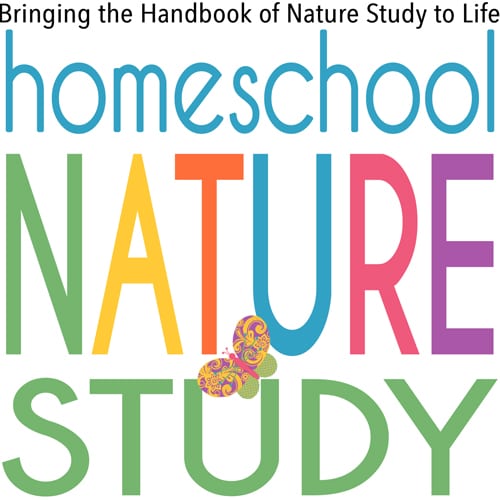 The gift of nature study. The joys He gives us right in our own backyard.
-first published March 2012