Our homeschool method is one that came about over time. Would it surprise you to know that our methods truly are a hodgepodge? One ingredient added. Another sifted in. Mixing slowly. Seasoning to taste.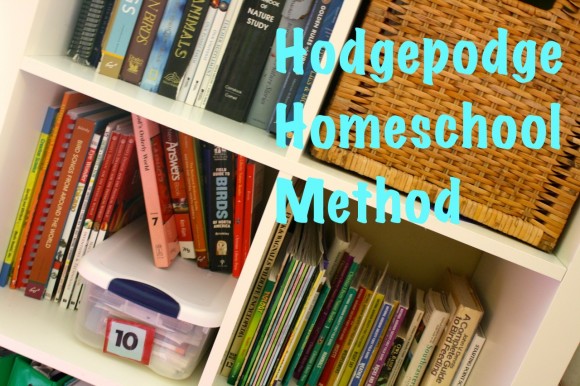 Hodgepodge Homeschool Method
The roots of our method are classical. There's a healthy dose of Charlotte Mason enrichment. Plus, the unit studies help us all learn together. And the whole-hearted approach speaks of each child's relationship with the Lord. So, in no particular order, the reasons this hodgepodge method works for us:
1. The fun factor. Mixing up several styles adds variety to an education. Speaks to…
2. Learning styles. Each of my children has a unique learning style. Using different homeschool methods and approaches helps meet learning needs.
3. Age levels. Meeting the ever-changing learning opportunities as the children grow. Grammar. Dialectic. Rhetoric. (These stages of learning are explained well in a post at The Curriculum Choice on Classical Education.)
4. Charlotte Mason. We've found that this education method added the joy we didn't even know was lacking in our homeschool. Nature studies with the Outdoor Hour Challenges. Art and music appreciation with Harmony Fine Arts. Notebooking, journaling, writing. It has all opened our eyes and helped us appreciate. Charlotte Mason also speaks of habits…
5. Habits are definitely the bones of our day. Habits help us 'fit it all in' and get food on the table. I've written much on this topic – our helpful habits have earned their own page! Plus, our sister site, Habits for a Happy Home houses our habits plus those of fellow authors.
6. Living Books. This, of course, began with Mother Goose and took off in our Five in a Row days. Picked up even more speed with Sonlight then Tapestry of Grace.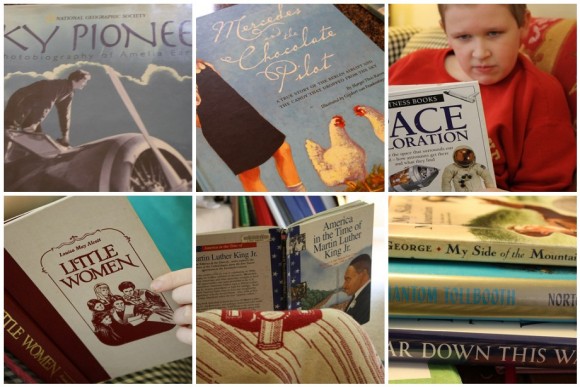 7. Classical covers it. The Well Trained Mind. Tapestry of Grace. Visual Latin. English from the Roots Up. All styles we enjoy. All part of what I would like for my children to learn.
8. Biblical Principle Approach/Biblical Worldview. We see the world through our Creation-based glasses. Turning to the Bible for answers since it is the authority and the first history and science book. We especially enjoy science unit studies from Answers in Genesis plus many other Bible studies, Answers Magazine and more.
9. Whole-Hearted Learning. And this, I state as the biggest lesson (for me!) – in my bio at the bottom of each of my posts. "At the end of the day – when the dishes are put away and the children are tucked in bed – truly what matters is each child's relationship with the Lord. Raising children is a God-given privilege and, folks, the time is short." This method was solidified in my mind and encouraged by Educating the Whole Hearted Child.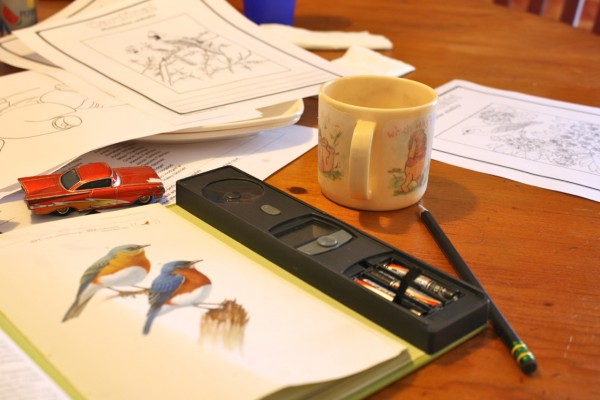 10. Relaxed, Delight-Directed. We leave room for this in our day with our One More Thing After Lunch and Afternoon Quiet Time habits. We love our delight-directed art time. Reading books for pleasure. Building time with snap circuits, legos and more. We also enjoy simply running, swinging and playing outside in the backyard. Plus, sometimes Nana surprises us with an art lesson.
Don't miss all the Reasons for Your Homeschooling Method at iHomeschool Network…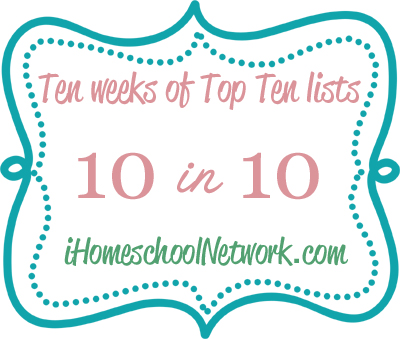 How about you. What is your homeschooling method? I'd love to hear!
Save
Save