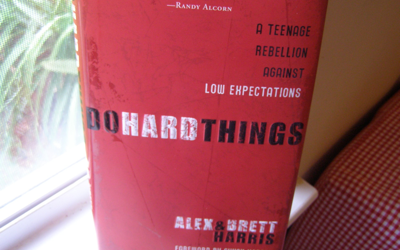 The Rebelution. My parents got me the book above, Do Hard Things, at the GHEA conference. This year they got me Start Here, the sequel, at the bookstore. But what IS The Rebelution? That's easy!
"…In 1 Timothy 4:12, the Apostle Paul tells Timothy, "Let no one despise you for your youth, but set the believers an example in speech, in conduct, in love, in faith, in purity." In other words, as young people we are called to be exemplary in all areas of life. Our generation is falling incredibly short of that calling. Instead of serving as the launching pad of life, the teen years are seen as a vacation from responsibility. We call it the "myth of adolescence." And the Rebelution is all about busting that myth…" ~ from the Rebelution website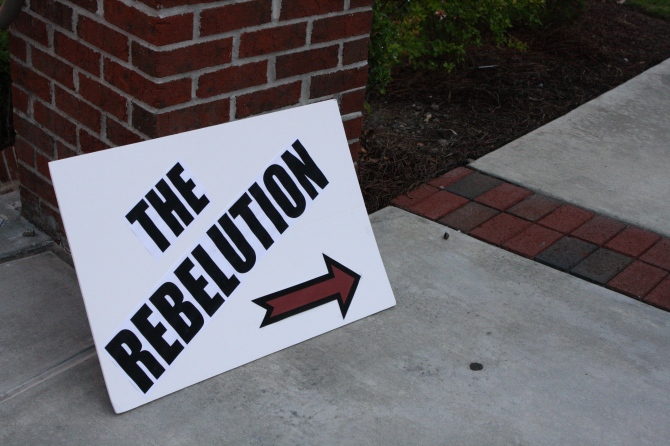 The Rebelution is a teenage rebellion against low expectations. It was founded by Alex & Brett Harris in August of 2005, and is now a site viewed by millions of people everyday. I just joined the forums today, and my mother and I are buying tickets to the conference in our area. I also signed up for email updates.
What got me back into this site, though, was that my youth group decided to do their video series, The Fabulous Life of a Teenager. It encouraged me. But what does The Rebelution do? Well, Do Hard Things! For God.
Check out www.therebelution.com for more info.
-From the Young Woman for God archives.
My mom and I went to the Rebelution Conference last year. We got to meet Alex and Brett Harris. Click Do Hard Things over on Habits for a Happy Home for all we learned at the conference.