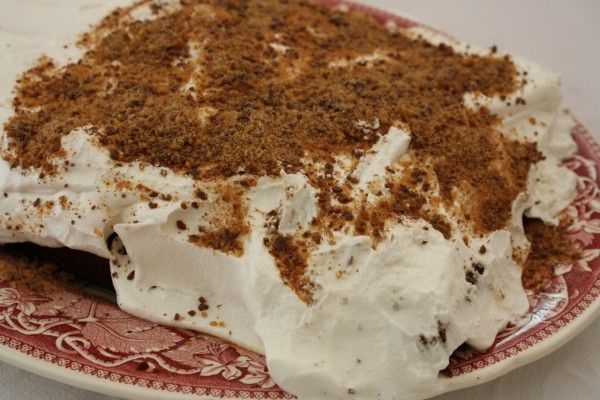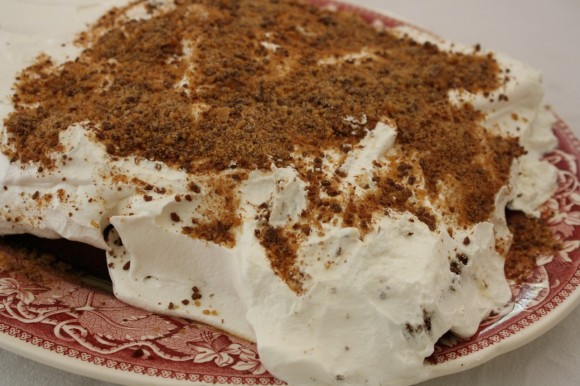 We enjoyed this wonderful cake after our lunch last Sunday. The easy recipe is from Taste of Home. I did make two adjustments.
I put the Heath bars in the food processor to make fine crumbs.
For allergy-friendliness, I only put the Heath bars on half the cake.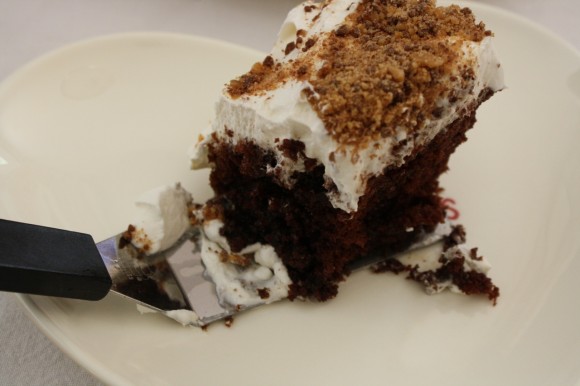 Yum.
*Click over to Taste of Home for the Toffee Poke Cake recipe.

Is there a Toffee Poke Cake in your near future?