In our homeschool, I sometimes feel like geography is one of those things we need to work on more in our studies. Yes, we enjoy hands on geography and mapping activities to compliment our history studies. But, I also found a simple solution for emphasizing geography. A practical and beautiful solution. Plus it's a visual we can't miss.
Continuing the homeschool makeover series. Join me at Heart of the Matter for the how to of maps as window treatments in our school room.
Now the homeschool weekly wrap: This week we fit in the basics plus some enrichment. Teaching Textbooks math for the older three, Saxon for Kindergartener. Tapestry readings, spelling, handwriting. Plus a sprinkling of Renaissance artist studies and composer studies with Harmony Fine Arts plans. Apologia Biology for the older two children. We had Answers in Genesis Heat & Energy lessons for everyone twice this week – after lunch. Drama troupe practice for two of the girls, a piano lesson. A trip to the library. Nature studies with Handbook of Nature Study's spring ebook topics. We even tried out some of Nana's pastel tutorials from a couple of years ago – to see how we had improved. (All our Hodgepodge curricula in one spot here).

A few highlights of the week…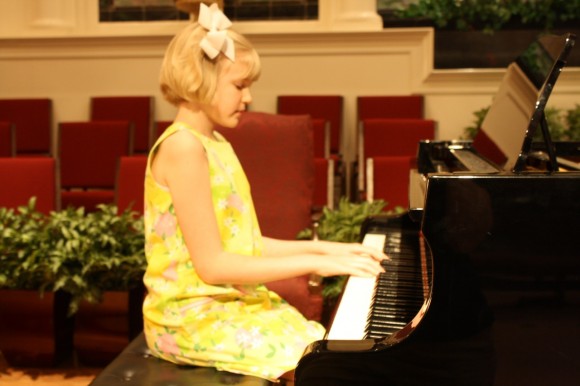 Spring piano recital for Middle Girl. Proud moment for all of us!
Plenty of outdoor time, spring to notice and caterpillars to examine.
A trip to Mama Ann's and our annual azalea photo.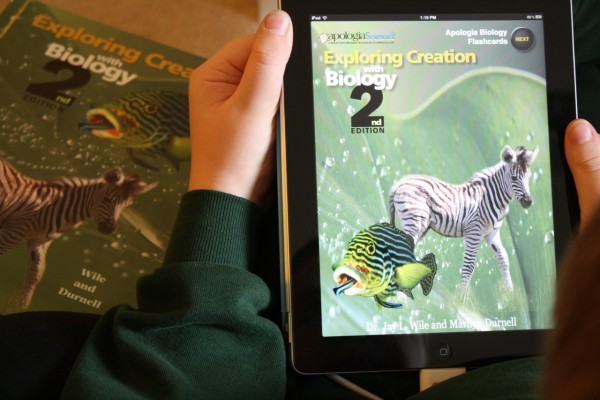 More app learning with a new cursive handwriting app we found. Plus Hodgepodgedad reviewed the new Apologia Biology flashcards app the older two children enjoy. (Giveaway of 5 codes going on at The Curriculum Choice)
The rest of the Hodgepodge week: 1. playing war for math | 2. Aquadoodle fun while Mama makes supper | 3. Z from kisses | 4. many irises in our near future! | 5. pastels with spring splendor nature pages | 6. nibble trays for lunch | 7. Middle Girl's sketches while I read about electromagnetic waves | 8. licking the mixer attachment after making cookies! | 9. Composer studies | 10. Brothers
Next week is spring break for local public schools around us. Our plans are still in the works. We may take a day or two off. I'm thinking a day of read alouds, a take it outside day – to the park?, a writing workshop and a few other changing things up ideas from Karen's article. We're playing it by ear and leaving room for spontaneity.
Many thanks to our Friday hostesses…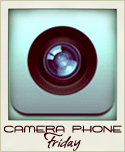 Camera Phone Friday hostess Dawn Camp @ My Home Sweet Home ,


Weekly Wrap-Up hostess Kris at Weird, Unsocialized Homeschoolers and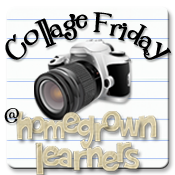 and Jamerrill at Holy Spirit-Led Homeschooling.
How about you? Have you taken or do you plan to take a spring break?