Warning
: Trying to access array offset on value of type null in
/home/n0c986d/public_html/hodgepodge/wp-content/plugins/amazon-associates-link-builder/vendor/mustache/mustache/src/Mustache/Parser.php
on line
278
When you are limited in what you can eat due to allergies and food sensitivities, it is always a blessing to find some new favorites! It has been a while since I have shared about our allergy friendly journey. Since we recently attended the Atlanta Gluten Free Allergy Friendly Expo, I felt it was time to share our top gluten free and allergy friendly favorites. Because there really is so much that we can eat. And because we have been reaquainted with some old favorites and introduced to some new foods.
The affiliate links included in this post are for allergy friendly resources we absolutely love. If you purchase any of our top gluten free and allergy friendly favorites through our affiliate link, we will receive a percentage of the sale for no additional cost to you. Please see our disclosure policy. Thank you for supporting Hodgepodge and helping us continue to offer art tutorials for free!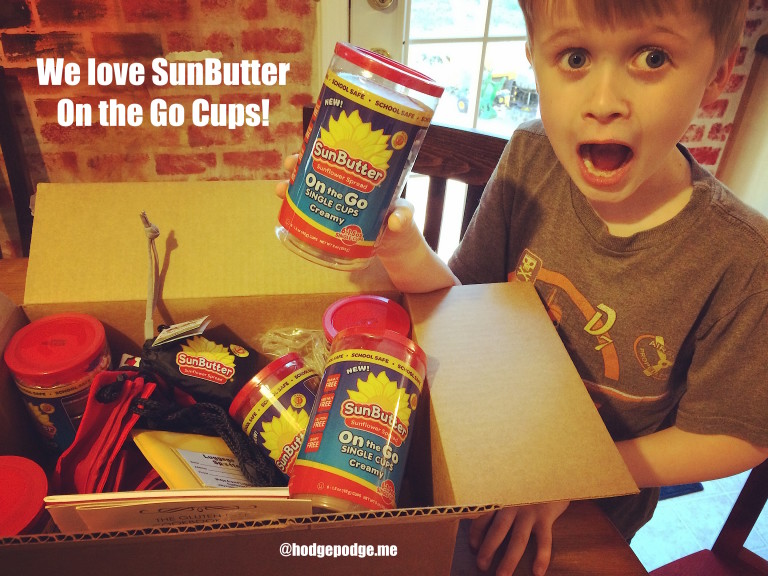 Yay for SunButter allergy-friendly and on the go! On spring break we are enjoyed picnics with on the go cups – and will continue to go on more picnics. Easy to tuck into a backpack for hikes and homeschool on the go too. Can you tell we ❤️ SunButter?
SunButter Sunflower Seed Spread
SunButter is a staple for the Hodgepodge. SunButter is also free of the top eight allergens! I've shared before about how we order
SunButter Balls with Homeschooled Kids
What is new in our SunButter world? Recently we tried SunButter on the Go cups…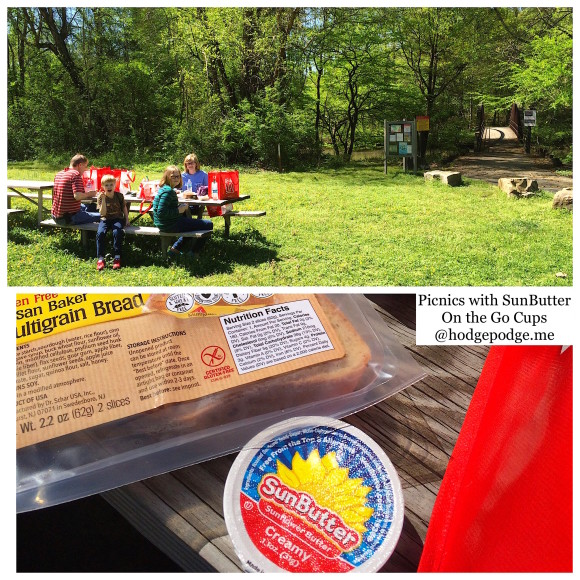 This is a big deal, y'all. An allergy friendly picnic! With our @sunbutter on the go cups and some gluten free/egg free bread – we can take SANDWICHES and enjoy the local parks and our state park pass! #allergyfriendly #thischangeseverything #nutfree #eggfree #glutenfree (#latergram from Saturday's picnic with our awesome swag from @gfafexpo) Thank you SunButter☀️
Many thanks to SunButter for our great pencils we use for math, our SunButter backpacks – handy for hikes.
When we met Juli from SunButter at the GF&AF Expo, we learned that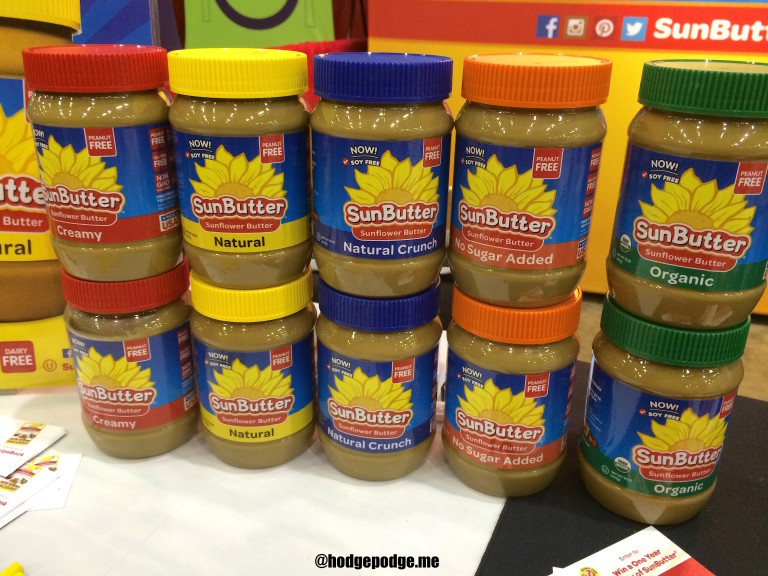 We also found out that they offer a SunButter sugar free version now!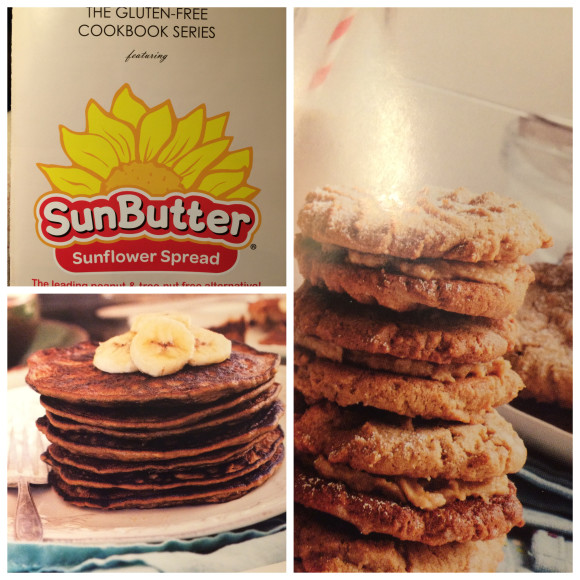 And did you know that SunButter joined together with
School Safe SunButter recipe book on the SunButter site
. Plus, be sure to browse the
recipe section of the SunButter website
.

Schar Bread
We have tried many a gluten free bread. You fellow gf friends know what I am talking about when I say sawdust and cardboard like. This is amazing and SO good! Schar bread is thick like a bakery bread. It is substantial and it is delicious! Plus, it caused that open-mouthed reaction in our youngest. He said, "I haven't had a sandwich in like two years! This is delicious!" There is a store locator on the website and you can also find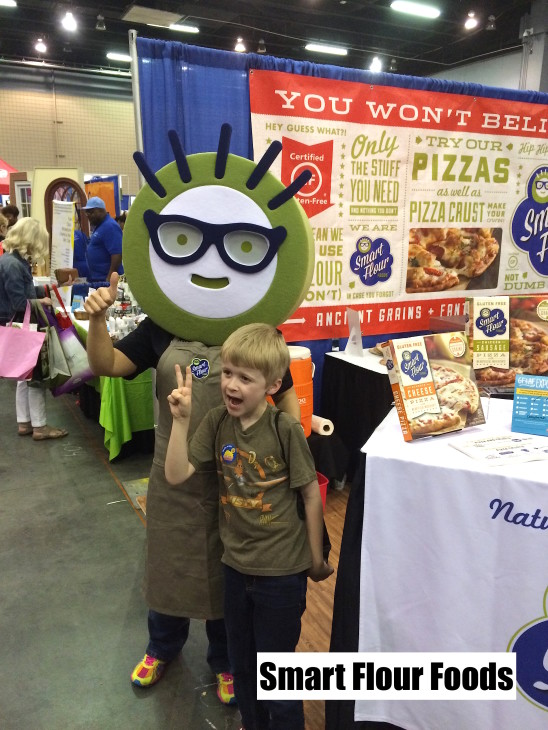 Smart Flour Foods
Smart Flour is our latest, favorite gluten free, egg free, peanut free pizza! Made with ancient grains. We had fun visiting with Smart Flour at the GF&AF Expo too.
More All Time and Recent Allergy-Friendly Favorites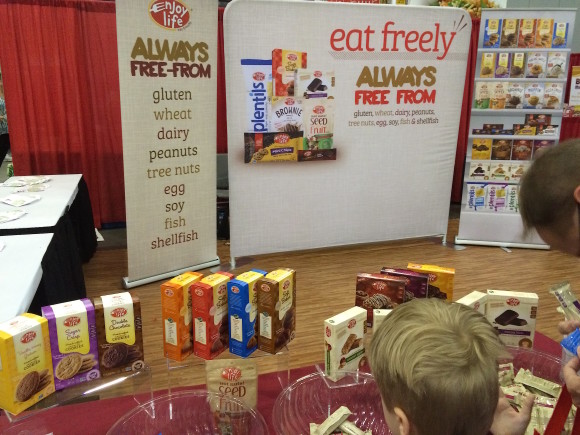 More Allergy Friendly Helps
Are you leading an allergy-friendly life too? You may be interested in these I have shared in the past:
Follow Tricia Hodges | Hodgepodge's board Allergy Friendly on Pinterest.
I'm always collecting allergy friendly recipes on my Allergy Friendly Pinterest board!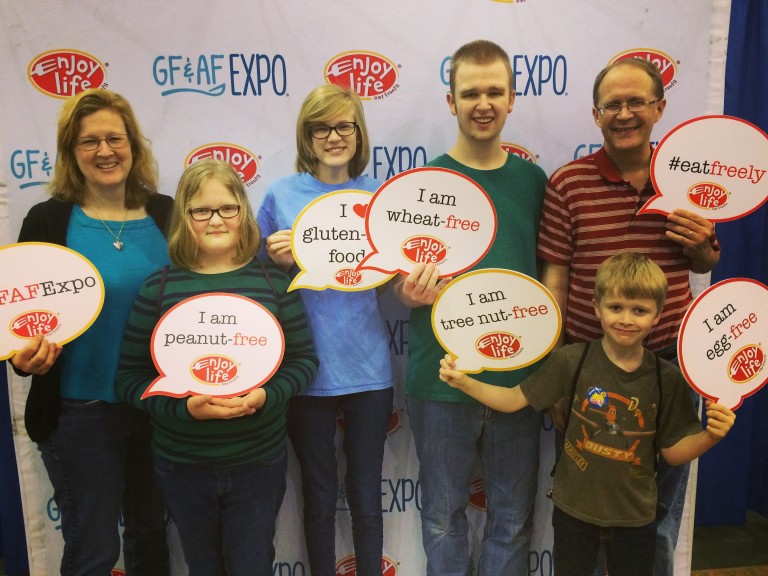 The gluten free, egg free, peanut free, tree nut free Hodgepodge!
Plus, in the last couple of years all but one of us has transitioned to a gluten free lifestyle. What a blessing this has been for our health. I've shared about Trim Healthy Mama, gluten free favorites and essential oils and you can read more about all tools on our health journey.
It's always a hodgepodge around here! What allergy friendly favorites have blessed you lately?