It's the time of year that families might be wondering how to get started homeschooling. Or thinking about getting back into a routine and getting organized after the holidays. So I thought I'd share our top Hodgepodge homeschool habits. Those YOU read most often!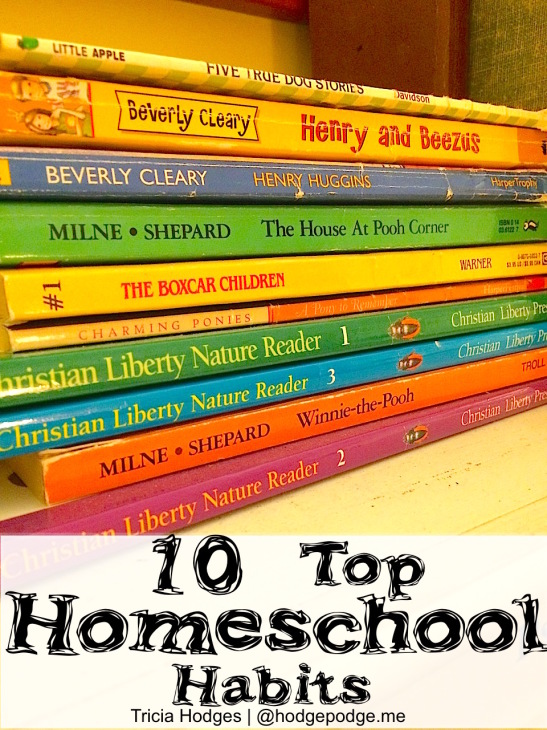 Top Hodgepodge Homeschool Habits
But first, one of my favorite quotes: You can't change what you have or haven't done over the past year. Just start where you are, ask the Lord to make you a "joyful mother of children," pray for grace and wisdom (and strength and patience), and move forward. ~ Vicki Bentley, HSLDA and Everyday Homemaking
1. 10 Science Fair Project Ideas – I've shared before about our love of display boards for learning. Today I offer an overview plus links to 10 of our science fair projects.
2. How to Start a Homeschool Routine – A dear reader, Kimberly, asked: Any advice on starting the homeschool routine for the first time? For us, it's kindergarten so our first "school" day routine ever! I'm wondering how to make the transition from six years of all day, all play!
3. Homeschool Kindergarten Curriculum Choices – In years past, I have always shared details of our preschool and kindergarten curriculum choices here at Hodgepodge. Now that we've had much practice with children in preschool, elementary, middle and high school all at once, I felt it was time to make a permanent spot for all our favorite homeschool curricula. One place that Hodgepodge readers could easily find and reference. See, I get many questions about what we use in our home.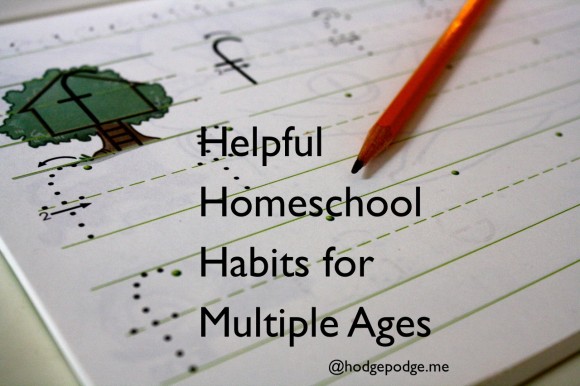 4. Helpful Homeschool Habits for Multiple Ages – For over a dozen years we've turned to our habits as the 'bones' of our day. Our habits help us accomplish a basic school day and get food on the table. We leaned on one or two more heavily when all were age 10 and under. We've tweaked habits to meet our needs with growing children. For me, over the years with babies, toddlers, stacks of school books, hungry mouths and now towering teens, these are the basic routes I've discovered for seeing results.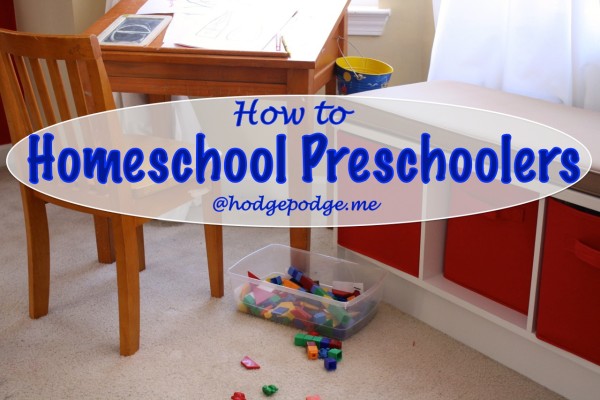 5. I Can't Homeschool Because of the Little Ones – …if the Lord is tugging on your heart too about keeping your littlest ones at home, I can offer encouragement. I understand the need to have just a small span of time to focus on something other than your preschooler. That needed time could be teaching and working with your older children. Or it might simply be that you are in survival mode and needing to breathe or get a shower.
6. 10 Parts of the Hodgepodge Homeschool Schedule – Our school day doesn't always happen exactly like this. Sometimes the lines blur. And there are daily challenges. But these are the basic bones, the habits of our day…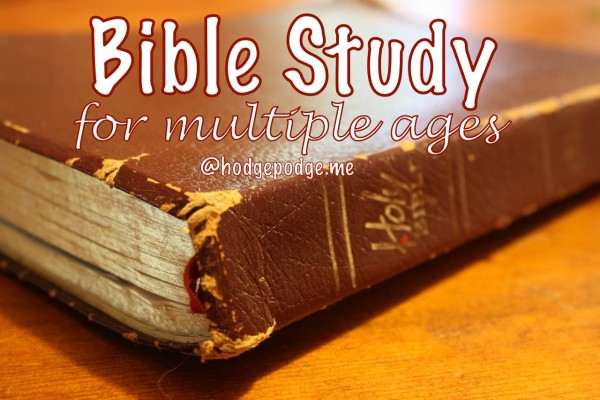 7. Bible Study and Character Training for Multiple Ages – I remember a time when I was searching for and seeking out devotional books plus asking for ideas from fellow families. But now that we've gathered a pretty good library, if we need an answer to a question, we just open one of several Bible resources. We are blessed that way. So today I share with you our favorites. Some we turn to for family devotion time. Some we have available for our children to enjoy independently.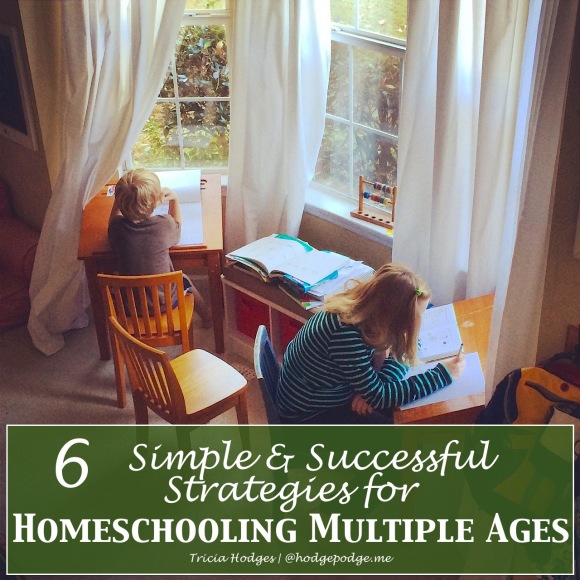 8. 6 Simple Successful Strategies for Homeschooling a House Full – a fellow homeschool mama described this as a homeschool conference in a post. It's like a two hour homeschool chat! It is a written form of a talk I was privileged to share with a local homeschool group.
9. 100+ Helpful Homeschool Habits – In our over fourteen years of homeschooling, our habits have been the 'bones' of our day. Now remember that all of these habits have been built over our 17+ years of parenting. So, I advise you, pick one or two habits that would help you the most. Zone in on some things that seems to be derailing your homeschool day – and work on building the habits that help. That's how all our best habits started. Small steps, a little bit at a time.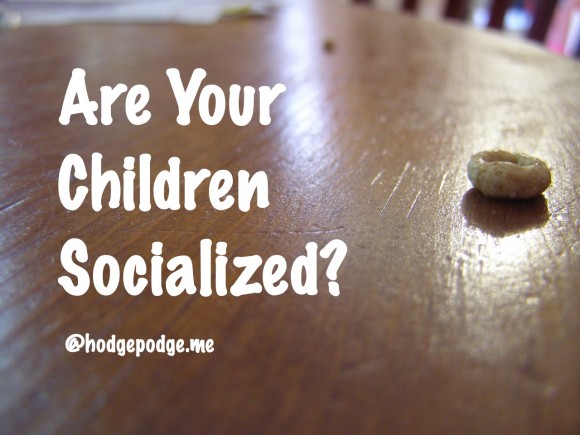 10. Are Your Children Socialized? – (a long-standing top post at Hodgepodge) But there's so much more to it, I thought to myself. Does she know how blessed I am? There's really no way for her to know the true richness of our days – being a referee between siblings, picking up the puzzle pieces, rinsing that stack of dishes in the sink, reading that book one more time, having that conversation with my young adult…
For You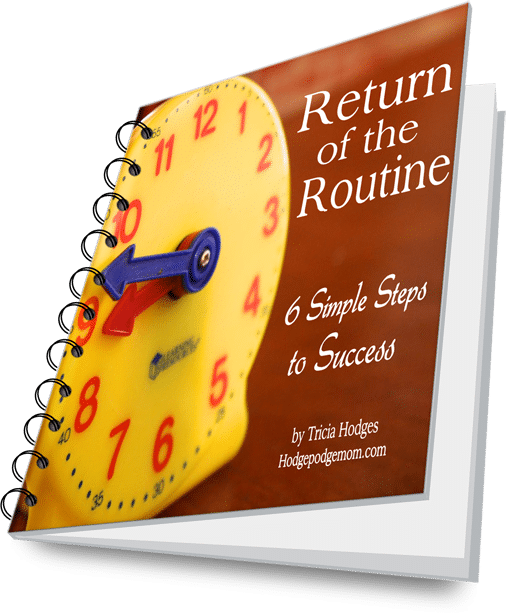 Return of the Routine: 6 Simple Strategies for Success – head over and get your copy now!
15 pages of tried and true homeschool routines and habits
Examples of our back-to-school days
Tips and recipes for feeding the family – What to feed the masses after working so hard at getting back into a routine
Strategies for those days you just have to punt
Bonus tips on starting a morning routine and homeschooling multiple ages
Help! I'm Homeschooling! – Help! I'm Homeschooling! is packed with the practical, how to advice to encourage you and build your confidence – whether you are a brand-new homeschooler or a seasoned veteran.
Follow Tricia's board Helpful Habits on Pinterest.
Top Hodgepodge Posts
The best thing that you can give your children, next to good habits, is good memories. ~Barbara Johnson
Save
Save