It is THE time of year for slow cooking. For simple recipes. We all need to get back in a routine so there is not much time for cooking meals. And with cooler weather we are often craving some comfort food at our house.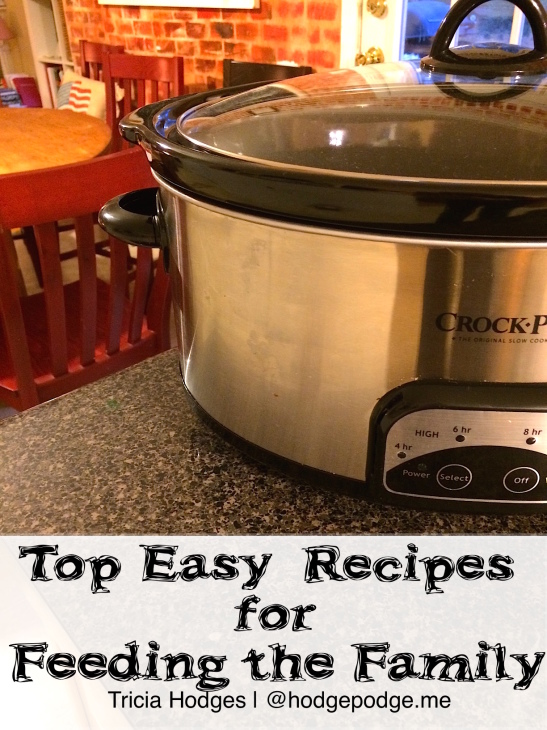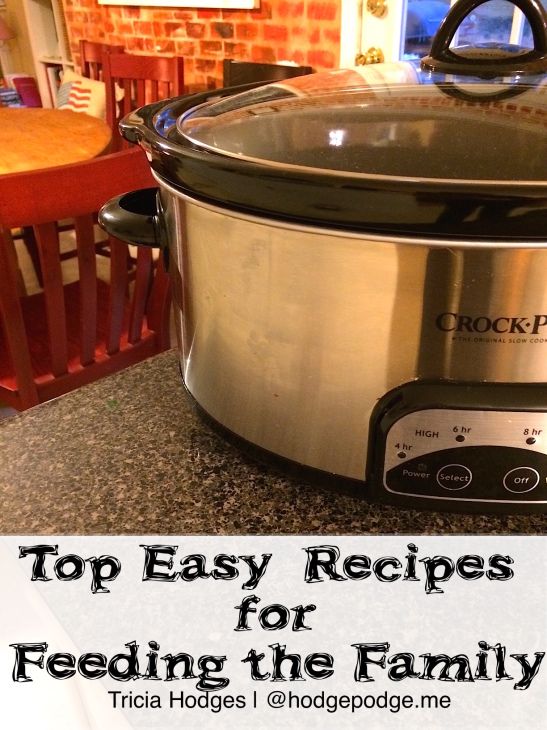 So I have put together a round up of the top easy Hodgepodge recipes. Those YOU viewed the most often. Enjoy!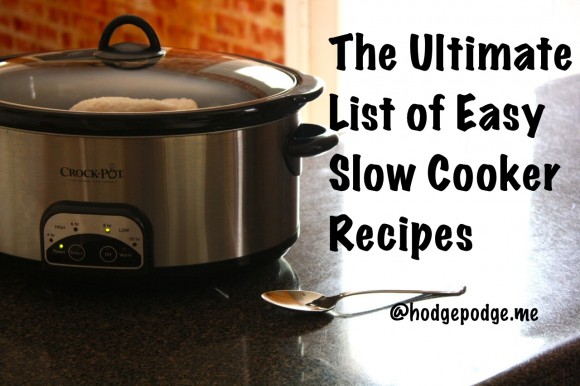 Ultimate List of Easy Slow Cooker Recipes – by far one of THE all-time most popular posts here at Hodgepodge.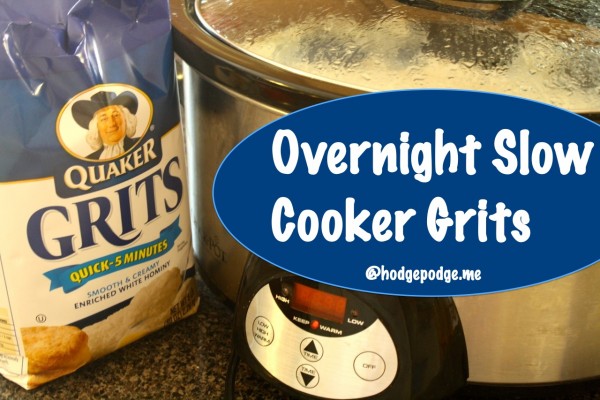 Overnight Slow Cooker Grits Recipe – this is a favorite for Christmas, for Sunday brunch for for breakfast for supper.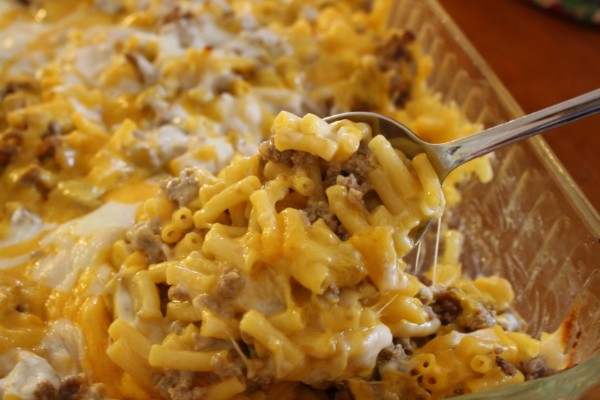 Easy Mac and Beef Casserole Recipe – this is the one that my son decided made him like casseroles the best.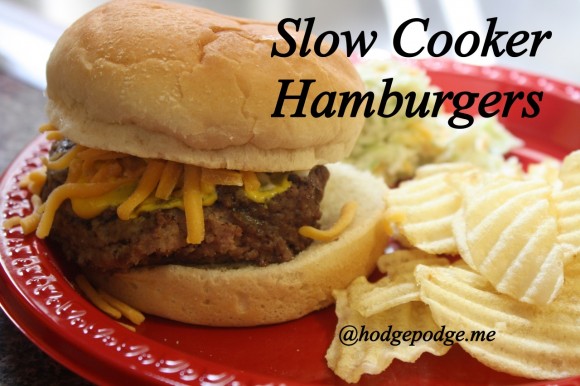 Slow Cooker Hamburgers – one of those made up recipes that has been super easy and made life that way too.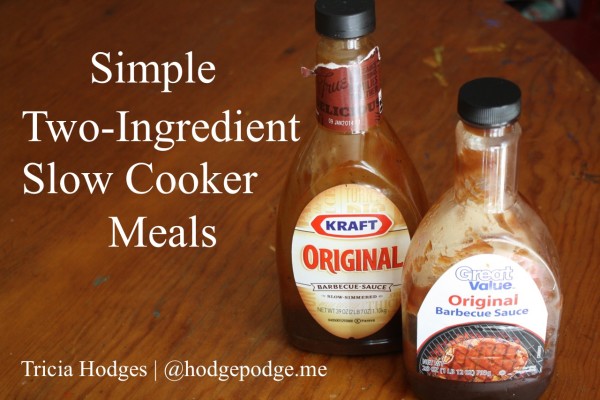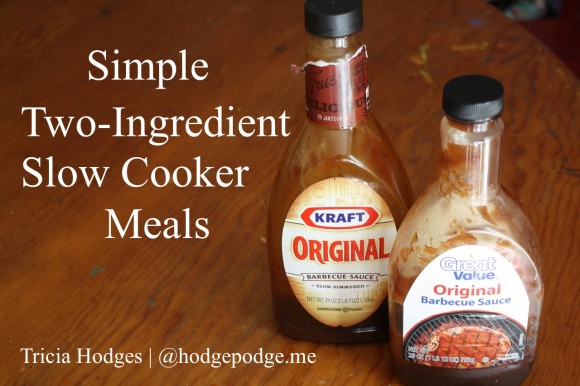 Simple Two Ingredient Slow Cooker Meals – a round up of all our favorites for the slow cooker – with just two ingredients!
Southern Cheese Straws Recipe – a classic for any ladies luncheon or just because.
Reindeer Mix a.k.a. White Christmas Snack – this is yummy year 'round and easy to take to any gathering.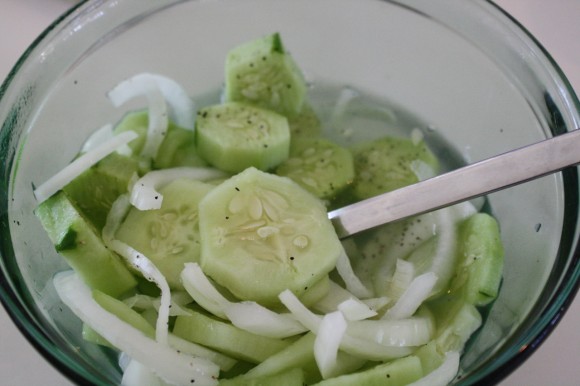 Cucumber and Vinegar Salad – frugal and definitely a summer favorite!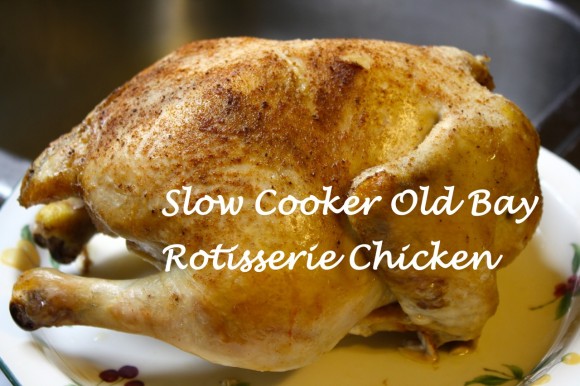 Slow Cooker Old Bay Chicken – Yes! rotisserie chicken in the slow cooker feeds everybody.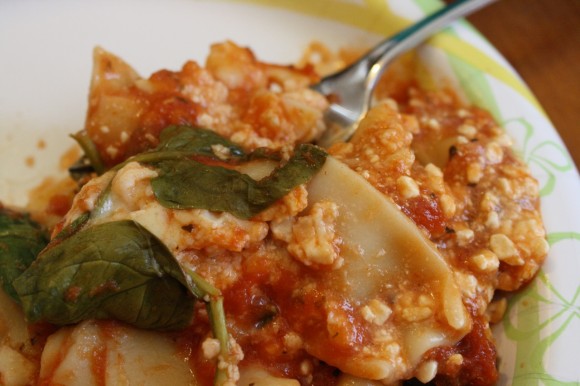 Slow Cooker Spinach Lasagna Recipe – because lasagna is for always.
Bonus!!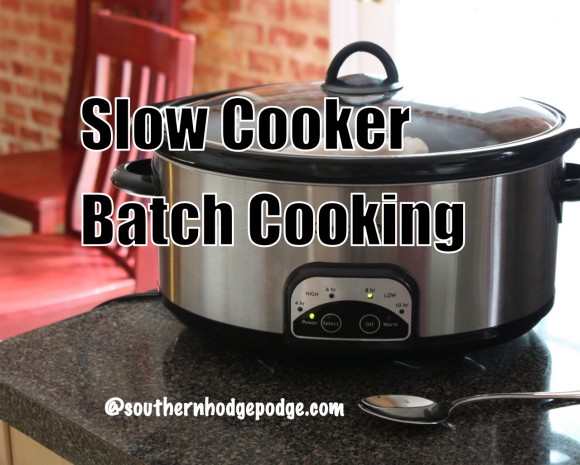 How about a FREE Slow Cooker Batch Cooking ebook??…this simple slow cooker strategy will help you save supper! And save money! Make family meal time simple and avoid spending big bucks on delivery or drive thru. How to batch cook ground turkey, beef and chicken in the slow cooker.
Follow Tricia's board Slow Cooker Recipes on Pinterest.
Top Hodgepodge Posts
More coming this week!
Which recipe will you try first?