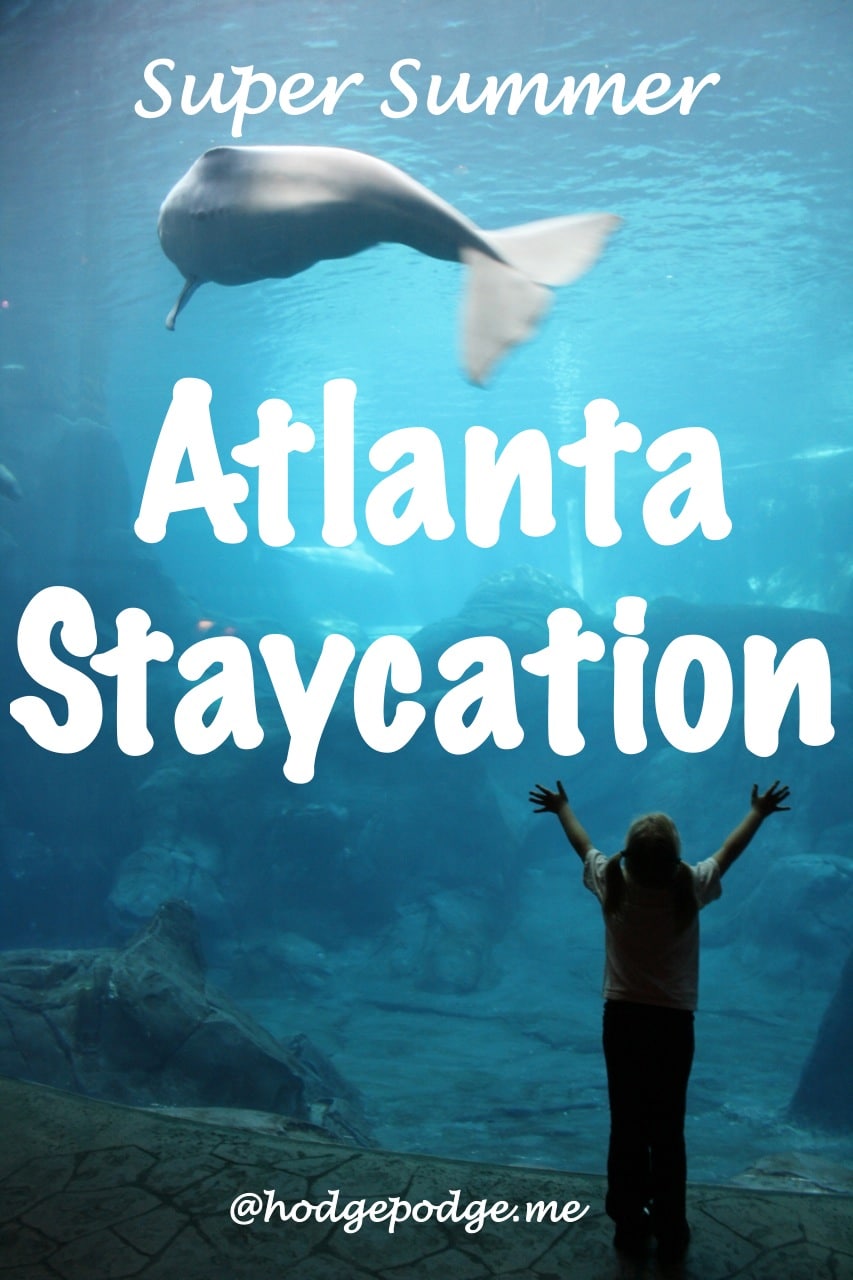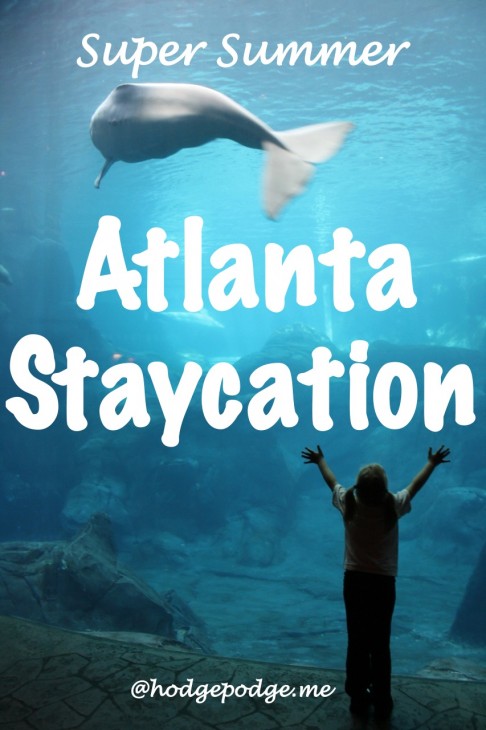 Some of our very best summer memories are made with family right close to home. Today I offer up ideas for a super staycation in Atlanta! Plus, you can win tickets for a trip to the World of Coca-Cola, the Georgia Aquarium, and tickets to see the Atlanta Braves. Don't miss this ultimate giveaway at the end!
How Do You Enjoy a Staycation and Save Money?
A few years ago I was inspired by a friend to really explore the area right where we live. Why travel great distances at even greater expense? Here's how you enjoy a Staycation:
Field Trips within a One Hour Drive – an idea by Harmony-Art Mom… "We found a long time ago that we can explore so many different places by using a simple idea. Take a map and place a big dot on your home town. Now determine an hour's distance from your home and draw a circle around your home at that distance. Make a list of all the places you can go that are within that hour's distance and then start one by one giving them a try." Please see the original post: Summer is for Hiking
General Information on Atlanta Attractions
World of Coca-Cola
(A big thanks to World of Coca-Cola for giving away four tickets to Hodgepodge readers!)
Always a favorite for our family is the World of Coca-Cola. We've made a destination stop for two family birthdays. And it always works nicely into our homeschool history studies.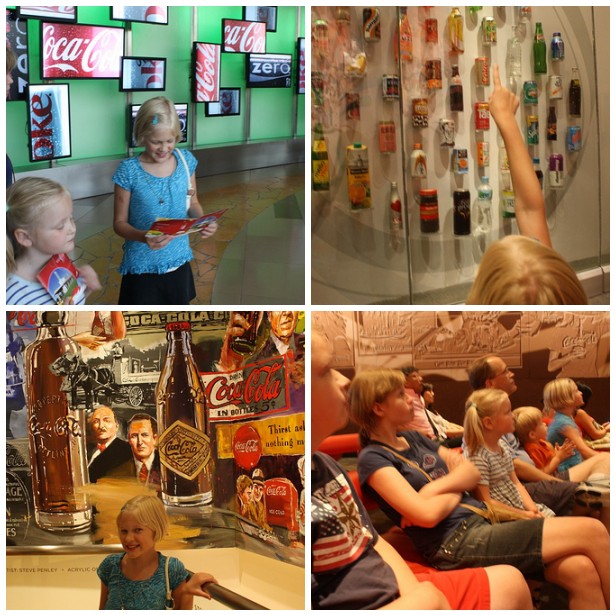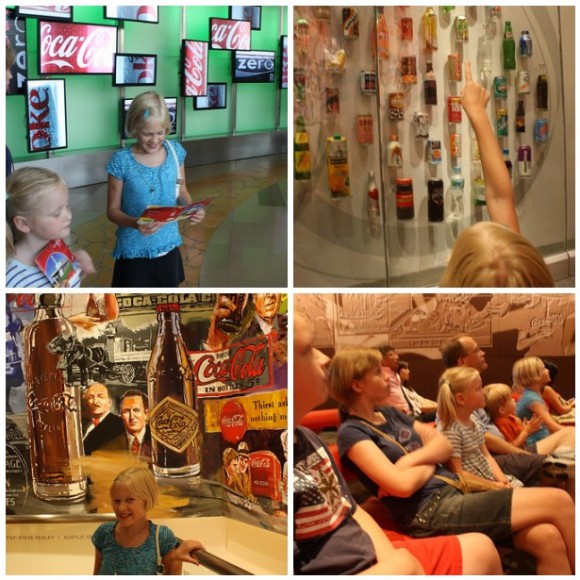 Last year we got to see the Vault of the Secret Formula and a couple of years ago the whole family sampled the sights and the flavors of Coca-Cola from around the world in honor of Middle Girl's birthday!
Georgia Aquarium
(we have a pair of tickets to give away for your trip here!)
One of our favorite local spots is the Georgia Aquarium. We made it a birthday destination trip for Littlest Girl because she is a lover of sharks and all things ocean. What memories we made – we still talk about it!
There's always something wonderful going on at the Georgia Aquarium! They recently started two new encounter programs, Dolphin Encounter and Sea Otter Encounter. Each program offers guests the opportunity to interact up close and personally with these animals. Be sure to find out more and book your encounter by visiting: Sea Otter Encounter and Dolphin Encounter programs. Plus, you should follow Georgia Aquarium on Facebook so you won't miss the summer fun and any specials!
**Plus, I love the Pinterest board Georgia Aquarium put together. Check out all the pins to places Around Atlanta!
Atlanta Braves
(The Atlanta Braves have offered two sets of four game tickets to give away for your trip here!)
What is more classic than a trip to the ball field? This summer the Atlanta Braves have some fun in store for you!
Just take a look at all the upcoming events below:
Upcoming Concerts: RUN DMC (6/1), Steve Miller Band (7/13) and Big & Rich (9/1)
Bobblehead Giveaways: Freddie Freeman (5/30), B.J. Upton (6/20) and Dale Murphy (7/11)
Every Friday! Georgia Lottery Friday Night Fireworks
Every Sunday! Kids Run the Bases

**Be sure to follow the Atlanta Braves on Facebook so you won't miss any news of summer fun!
Iconic Restaurants
While we are downtown, it's always fun to stop in or drive up to The Varsity and decide 'what'll ya have?' Wow, what a history lesson there!
The Big Chicken – a local landmark for navigation, "make a right at the Big Chicken" this Kentucky Fried Chicken is not to be missed. Having grown up here, I didn't realize what an icon it was until friends from out of town wanted to visit there! See? Even the famous Christy Jordan of Southern Plate (well, flat Christy, when she visited the Hodgepodge last summer, made a stop at the Big Chicken!)
Stone Mountain Park
We celebrated our train-loving youngest son's birthday at Stone Mountain Park one year. What fun to ride the train around the base of the mountain on the scenic railroad. Not only that but a trip here is a fabulous history lesson with the Confederate Memorial carving. Hike up or ride the tram to the top. Make a day of it and stay for the Lasershow Spectacular in Mountainvision. There's a very special event coming up this very weekend:
Upcoming concert and Salute to the Troops!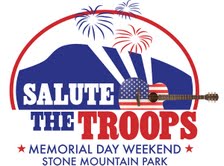 Charlie Daniels Band Scheduled To Rock Stone Mountain Park's – Memorial Day Weekend Salute The Troops Event
Summer Kicks Off with Live Music, Free Tickets for Military and Special Patriotic Fireworks
Memorial Day Weekend Dates/Times: May 25-27; 10:30 a.m. to 8 p.m.
Charlie Daniels Band Concert: May 26; 7:45 p.m
Lasershow SpectacularTM in Mountainvision® Dates/Times: May 25-27; 9:30 p.m.
In addition, all active and retired military personnel will receive one FREE Adventure Pass with valid ID and will save up to $10 off per person for immediate family members, and will receive 20 percent off food and merchandise. Military ID required. Admission:  Concert, Lasershow and fireworks are FREE with vehicle admission. Active and retired military personnel FREE Adventure Pass offer with valid ID. Vehicle entry to the park is $10 for a one-day permit or $35 for annual permit. More info: Memorial Day weekend Salute to the Troops or call 770-498-5690
Kennesaw Mountain National Battlefield Park
And speaking of mountains… a very favorite spot is Kennesaw Mountain National Battlefield Park. Drive or hike to the top and your can see Stone Mountain in the distance. (Our Leaf Walk here). I'm very impressed with their updated website where you can plan things to do and see upcoming events. There's so much Civil War history to learn and you can even take a self guided cell phone tour.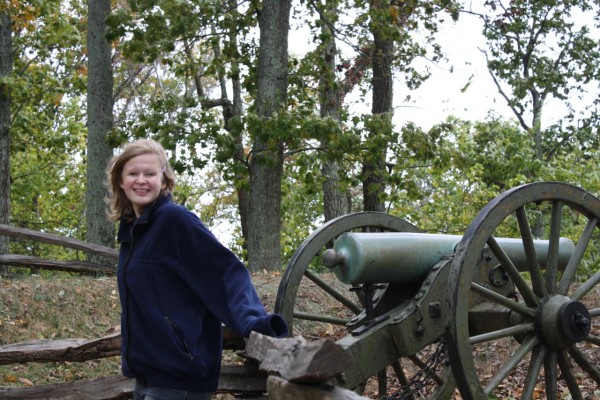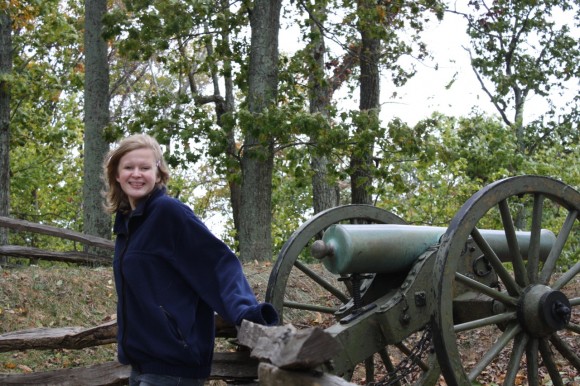 Atlanta is so very rich with history! Also on their site are links to the other well-known, local historical sites: Atlanta History Center, The Marietta Museum of History, Southern Museum of Civil War and Locomotive History, Pickett's Mill State Historic Site, Red Top Mountain State Park and more.
Free Concerts on Marietta Square – last Friday of every month through September. Just down the hill from Kennesaw Mountain. So many more fun things to explore at The Marietta Welcome Center website! From Theatre in the Square to browsing the shops, just click over and see all the Marietta images and you'll want to go. Plus there's the Artist's market, the farmer's market…
Center for Puppetry Arts
Nature Activities
Dunwoody Nature Center summer activities
Free, Outdoor Nature Ideas
many thanks to my friend, Kerstin Liberty for gathering much of the parks and recreation information!
The WMA is greatly underused. Wildlife Management areas provide primitive camping, hiking, wildlife viewing..all for FREE.
National Parks are FREE and the children can do the Jr. Ranger Programs while they are there and get sworn in by a ranger and get a cool badge!! State parks do the SAME THING!! You can check out a park pass to avoid the parking fees if those are prohibitive for you..at the library!
Army Corp of Engineers sites are also free!! There are tons of them nearby like Cooper's Furnace and Riverside in Cartersville-great places to hike and learn.
Sweetwater Creek State Park – we like this spot best for a sunset picnic! But you can spend just a little time on their site and see that they have a Ranger-led lake paddle, hikes and much more!
Silver Comet Trail
"The Silver Comet Trail is located 13 miles northwest of Atlanta, Georgia. It's free of charge, and travels west through Cobb, Paulding, and Polk counties. This quiet, non-motorized, paved trail is for walkers, hikers, bicyclists, rollerbladers, horses, dog walkers, and is wheelchair accessible.
The Silver Comet Trail is 61.5 miles long, and starts at the Mavell Road Trailhead in Smyrna, Georgia. It ends at the Georgia/Alabama state line, near Cedartown and The Esom Hill Trailhead." Read much more at Silver Comet Trail Georgia.
Local Libraries and Reading Programs
Summer Movies
Free or Low Cost Summer Movies (Cobb)
Vacation Bible School (VBS)
A listing of VBS around the metro area
Water Fun!
Water Fun – all about water: pools, lakes, water parks, beaches
Centennial Olympic Park Fountain of Rings – check the schedule for the free Fountain of Rings show! My friend Jennifer says," We LOVE this – we go every year and splash in the fountains and buy ice cream from the ice cream man while there sometimes we fly kites too!"
Backyard Camping
Great Backyard Campout – June 22, 2013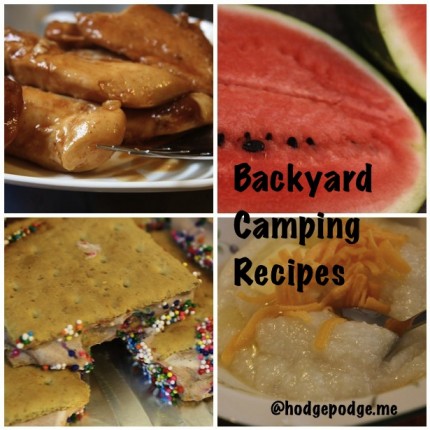 Recipes for Backyard Camping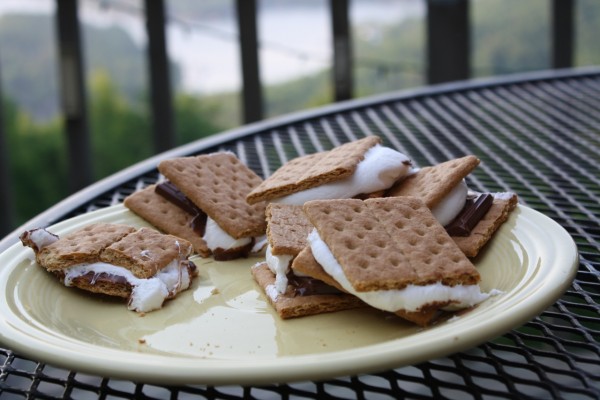 Now for the giveaway!
I'm so pleased that some favorite local venues have offered the following prizes to Hodgepodge readers!
Just follow the instruction on the Rafflecopter widget below…
a Rafflecopter giveaway

Be sure to subscribe to Hodgepodge because I'll be sharing free art tutorials throughout the summer. Always a fun summer staycation activity!  What's first on your summer fun agenda?