Psalm 119:11 is a very popular Bible verse.  It says, "Your Word I have hidden in my heart, That I might not sin against You."   I have been introduced to a fun way to do just that…
Scripture Stickies!
Have you ever written a Bible verse on a sticky note and placed it somewhere you will see it daily?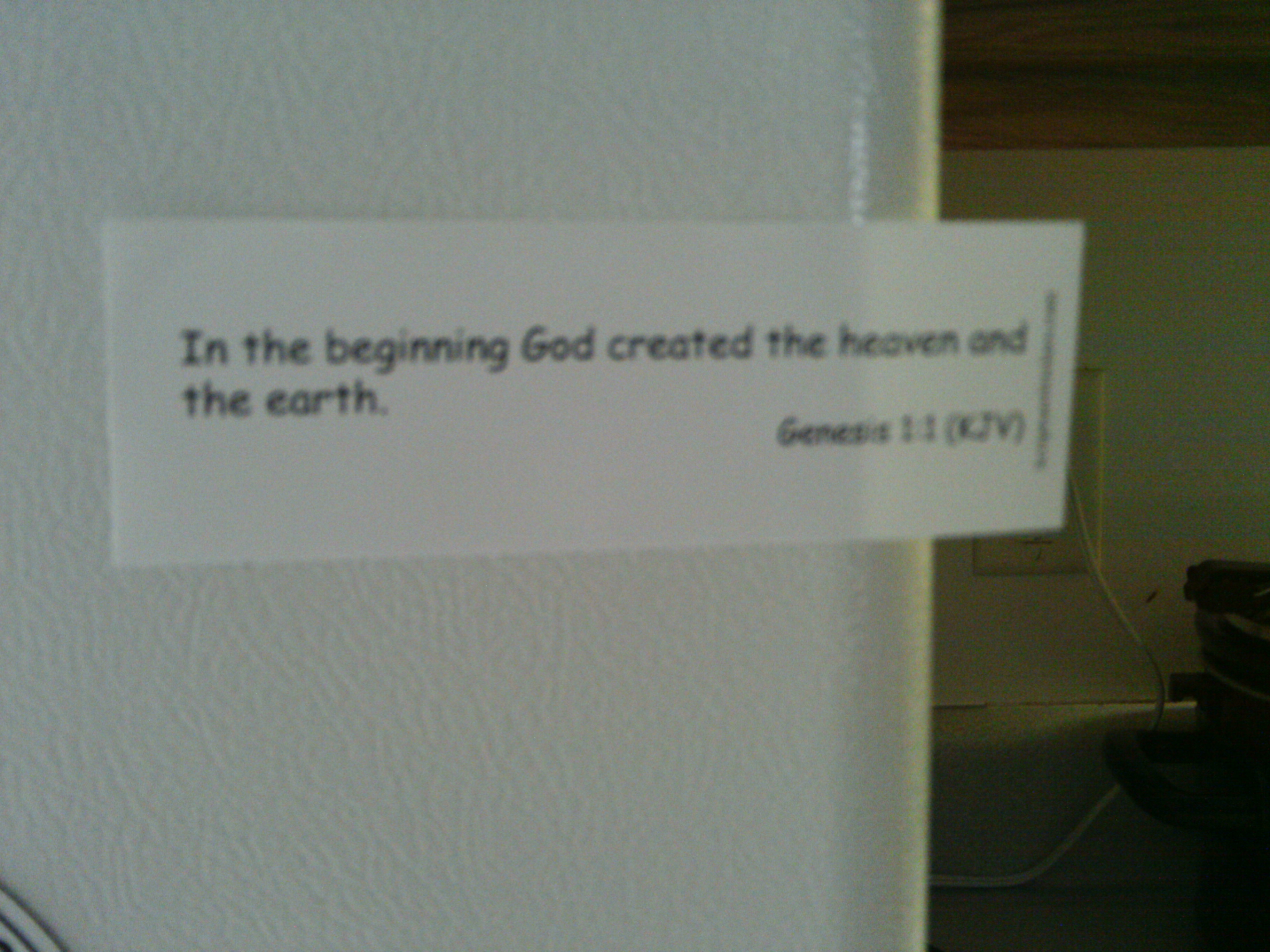 This is exactly the idea behind Scripture Stickies, only the hard part is done for you…just peel and stick!  Scripture Stickies are made with 3M adhesive technology so they stick to most surfaces.  They are removable and retain their stickiness to place in a new location.  We used our set on the refrigerator, the mirror, the wall, the computer screen, even on the dash of my van!
Scripture Stickies are a great tool to improve your Bible verse memory skills and they are great for all ages.  They are available in different translations including NKJV, KJV, NIV, and more!
There are many different themes to choose from, including Follow God, Peace, Give Thanks, Hope, Jesus Loves You, and many more!  They are also available in holiday theme packs, perfect for gifts.  Use them to encourage someone or use them as an evangelism tool.
They also offer party favor packs, perfect for weddings, showers, or meetings.
If there are specific verses you are looking for, you can order a custom pack.
Their Scripture of the Month Club is a great way to stay motivated and encouraged to memorize scripture.
We had the opportunity to use the Kids Study Pack.  My boys had a blast finding places to put their memory verses.  It was so encouraging to see them excited about scripture memory.
I plan to purchase more and place stickies in my husband's lunch box each day…what a great way to keep him encouraged throughout the day at work!  Where will you stick your Scripture Stickies?
~written by Heidi