From the November 2008 archives…
This week we started filling our bird feeders again. We remembered that it is especially entertaining for a baby in a high chair to watch birds appear at the feeder. I guess my excuse for not keeping up with them is life got busy this last year?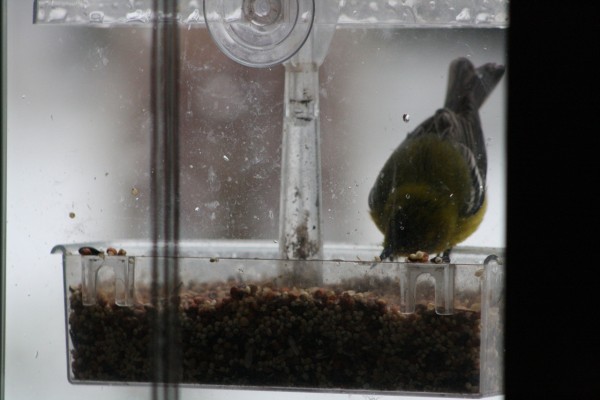 The birds, of course, didn't forget where the feeders were! We have a feeder on both of our family room windows. This little bird above we photographed last spring. He would come to the feeder, find his seed, then tap it on the window to break open the shell and get to the best part. We could almost tell what time of day it was by our frequent visitor, the chipping sparrow. "It's the knocking bird!"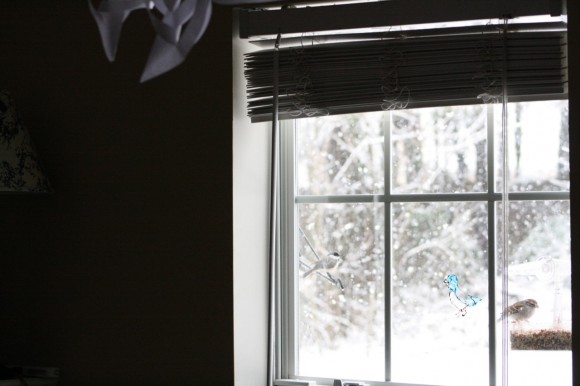 This feeder is easy for taller children to keep filled. Our nine-year-old has decided to take on this job. It is also the best for seeing all sorts of birds. There is just that one little part that covers up the window so you have a clear view of birds without any fogging up on humid days. So far, in the several years we have enjoyed these, the squirrels have decided it's not worth trying to get into.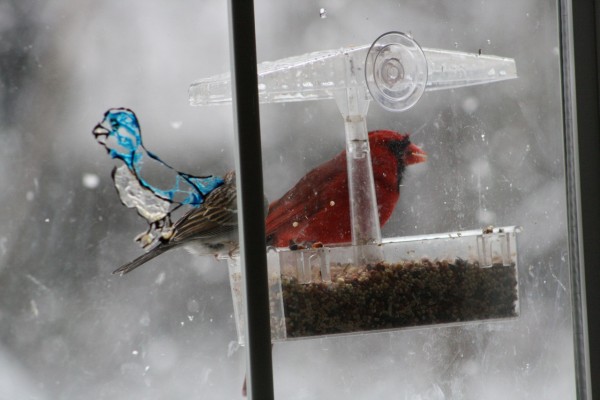 Cardinal, chipping sparrow (and a bit of artwork on the window) in the snow.
It's called an Observer Window Feeder. They run about $15. I have seen them at the Bird Watcher Supply Co. stores. A fun and easy science project (and a great gift for bird watchers – my bird watching grandmother and aunt found these). Just stick it up on your window. The birds come to you!
I love simple and easy, don't you?