Want immediate artistic results? Paint landscapes! It is an easy method for success.
Nana has explained to us how the simple, straight lines and curves of a landscape are especially encouraging to budding artists. Draw a line for the horizon, blend in a brilliant sky, curve a path to the beach.
That is is just what we did. The very first chalk pastel art lesson Nana taught us was A Path to the Beach. Never before had we used chalk pastels. But you can see just how much fun and how beautiful our paths turned out all those years ago.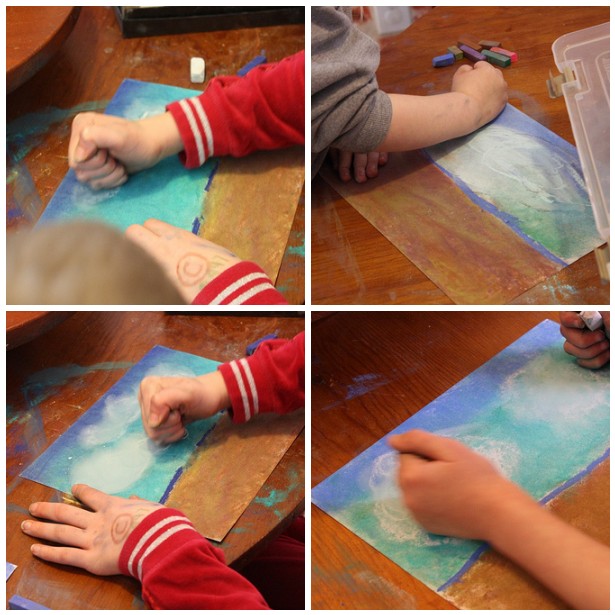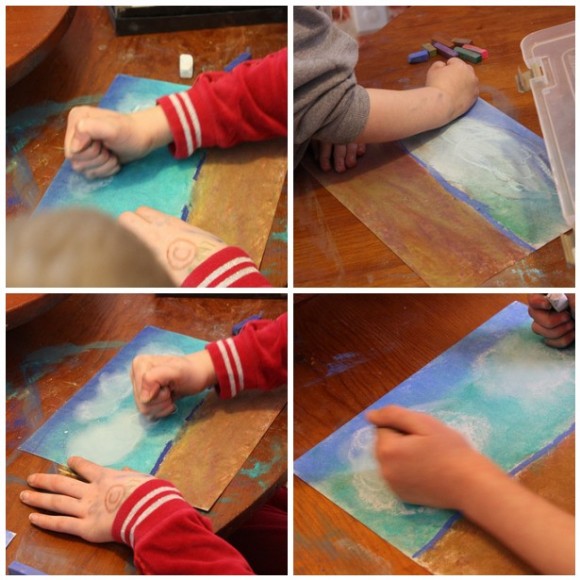 Photos from our very first time using chalk pastels with Nana. We love the blending – fisting – of the sky and the puffy beach clouds.

Nana has been encouraging us to return to A Path to the Beach. She says that painting the same subject, months or years later, will help artists to see how their skill has improved and offer a chance to apply newly acquired skills.
Just a couple of weeks ago we did just that. All of us – even me and Hodgepodgedad! Our littlest, now five years old, had never painted a path to the beach. So, we pulled up our original Path to the Beach tutorial and Nana gave us just a few simple instructions.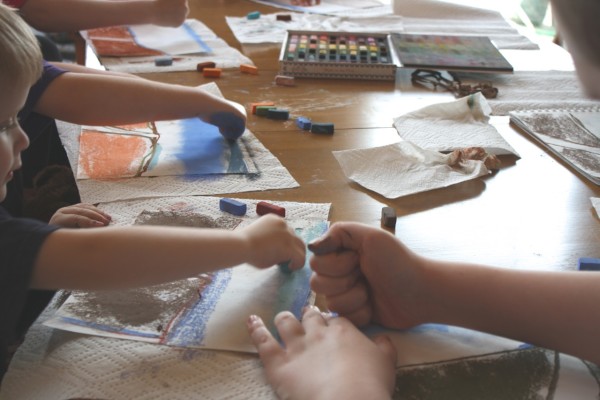 What we found was we remembered what to do! Starting with the horizon and a straight line. And of course the blending of the sky.
We let everyone make their own color choices. Especially the one that was just a baby when Nana started sharing her art with us.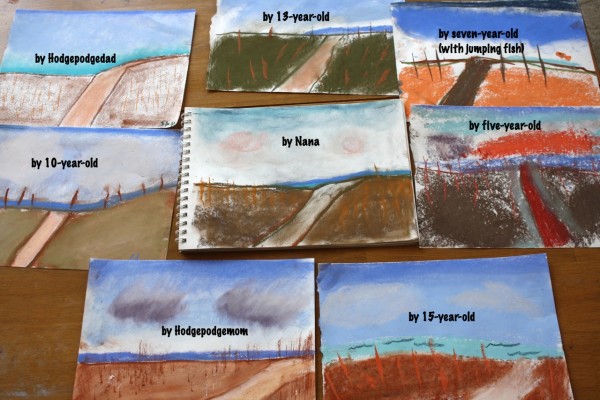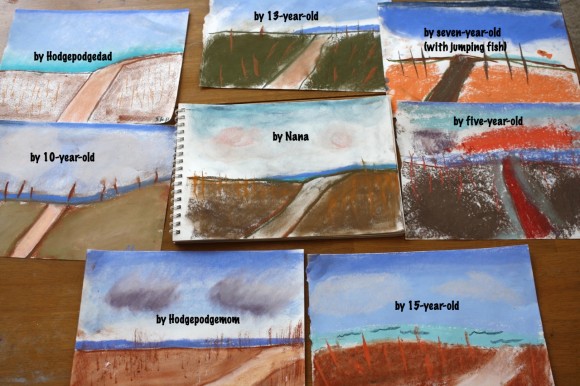 So, we encourage you. Paint landscapes. Maybe a favorite you have painted before? You just might notice something new. And you will surely be pleased with how you have grown as an artist. See how all of our paths to the beach turned out? You CAN be an artist!
"If you hear a voice within you say 'you cannot paint,' then by all means paint and that voice will be silenced." ~Vincent Van Gogh
Brought to you by these lovely ladies…
Be sure to click over to see all the wonderful series of Spring Hopscotch posts by iHomeschool Network bloggers – 280 posts in all!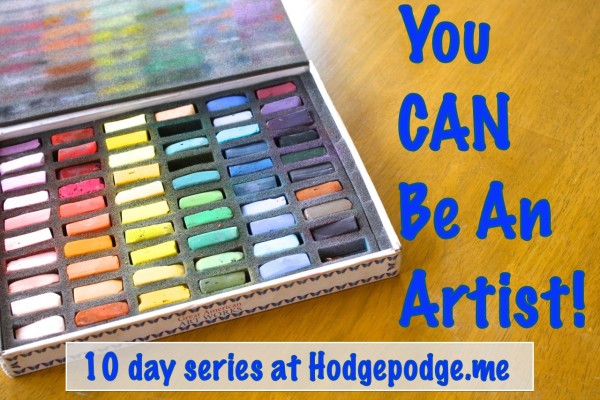 How about you – have you made a Path to the Beach yet? Or have you enjoyed an art lesson then come back to enjoy it again to see how you have progressed?
Save