Circles. Round and simple. After the straight lines of landscapes, you can be an artist and paint simple shapes of fruits and vegetables! When starting with art the youngest of children, Nana shared the same approach. It's a natural progression.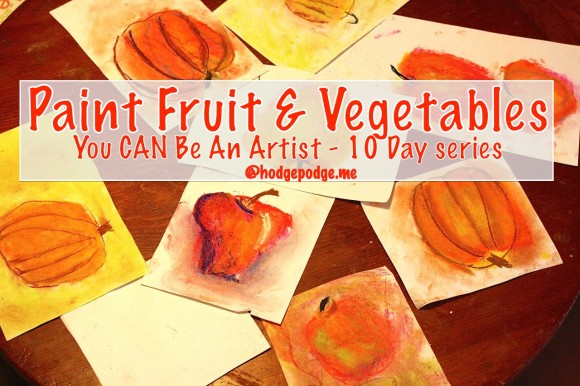 Paint Simple Shapes
Today I am offering up all the fruits and veggies we've shared before plus an absolutely free download of our tomato chalk pastel tutorial. Because this time of year I have that urge to dig in the dirt, plant the garden and, of course, think of tomatoes and the accompanying classic tomato sandwich.
If you pair our vegetable and fruit chalk art tutorials with Amanda Bennett's Gardens Unit Study – there you have a wonderful unit study for the whole family! A full description of the Gardens Unit Study is available on the Unit Studies blog today. You'll also want to check out the specials at Unit Studies this week.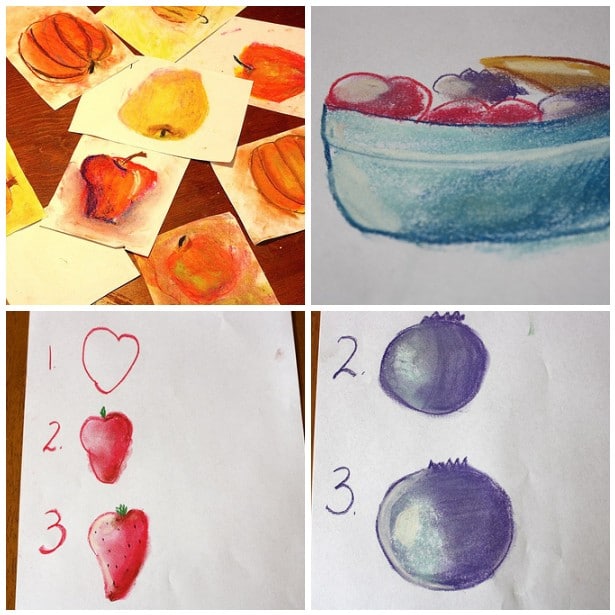 Here are more pastel tutorials with the basic shapes for success:
Shading and three dimensional touches
Creating fruits and vegetables also offer wonderful lessons in figuring out where your light source is plus shading and highlighting. Chalk pastels are particularly fun to use to create a three dimensional look.
a triangular touch of white for the light on your shiny tomato. Also use a touch of brown at the bottom for shade and to show the shadow. Maybe a touch of pink in the middle to round out your tomato."
Enjoy simple, circular and beautiful art! You can be an artist and it is fun to be one!

Now for the FREE Tomato Chalk Pastel Tutorial
It's an instant download for you: Tomato Chalk Pastel Tutorial 
Enjoy your fruit and veggies!
The spring hopscotch series is brought to you by these lovely ladies…
Be sure to click over to see all the wonderful series of Spring Hopscotch posts by iHomeschool Network bloggers – 280 posts in all!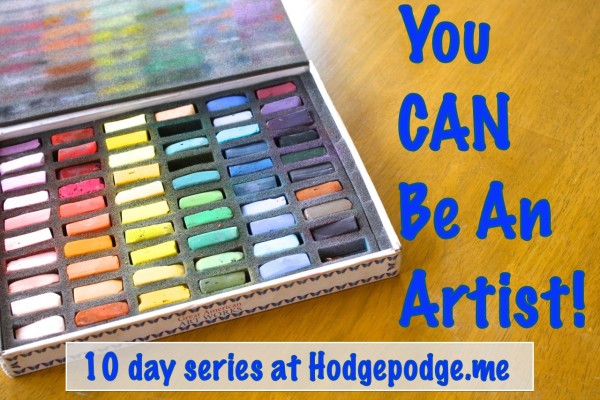 How about you? Which fruit or vegetable will you make? Or what about an orange?

Save