My friend Heidi posted on our Hodgepodge Facebook page: "I would love to see a post about things you consider staples in your kitchen…things you always have on hand to make it easier to keep the Hodgepodge bellies filled."
I'm glad she asked! Because she is right. We do keep basics on hand to make it simple. Today I share with you a tour of the pantry staples, arranged like a grocery list.
How about we start with breakfast? We get warehouse club-sized packages of oatmeal and grits. Not only do we use oatmeal for breakfast but it's also a main ingredient in our favorite cookies. Besides grits, y'all, we do have five or six favorite cereals.
Cheese is a staple as well. I make pimento cheese about twice a month for lunches. It's also good have on hand for grilled cheese lunches. Shredded cheese – bought in large quantities at the warehouse club – serves us well in all kinds of recipes. Other refrigerator staples include about four gallons of milk a week, yogurt, a big bag of spinach, turkey bacon, turkey sandwich meat.
Tortillas. Lunch time grilled cheese quesadillas, turkey sandwich wraps. And, of course for tacos or Mexican Chicken any time.
"If it's Monday, it's spaghetti." ~ Flylady. We do some variation of pasta on Mondays or another night of the week. So we have frugal Hunts spaghetti sauce on hand. Garlic and Herb is my favorite variety. Then we buy our pasta from Kroger because it is practically the only place we can find pasta without egg. Lil' Buddy carries an epipen for his egg and peanut allergies.
Beans and bunches of them. We are still working on a warehouse sized bag of pinto beans! But we also like black-eyed peas. And, of course, chickpeas for my favorite homemade hummus (I sometimes make large quantities in the slow cooker then freeze the cooked beans).
Meat. We usually buy two meats each paycheck and stretch it to make it last. Lately that means two of the following: four pounds of ground turkey, two rotisserie chickens, cube steak, stew beef or a roast.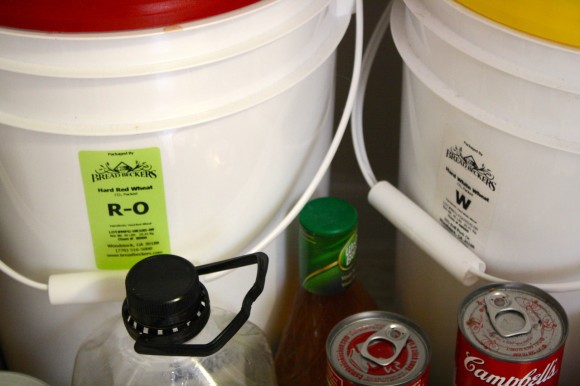 Wheat/Bread. We buy big barrels of wheat from Bread Beckers so that we can make pancakes for our breakfast for supper nights plus muffins and bread.
Seasonings. Especially for slow cooker cooking.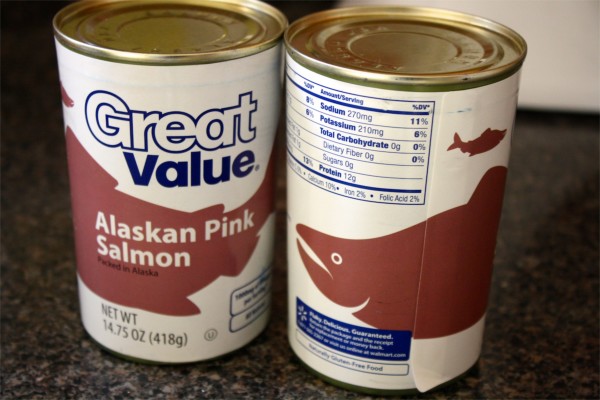 Canned tuna/salmon. I still can't get over how much the children love Mamaw's Cheese Salmon Loaf recipe.
Canned Veggies and Produce. Fruit like apples, bananas and those in season. And during the summer, we enjoy garden veggies.
SunButter and 10 lbs of it in the name of allergy-friendliness. We love SunButter on a sandwich or in all sorts of recipes.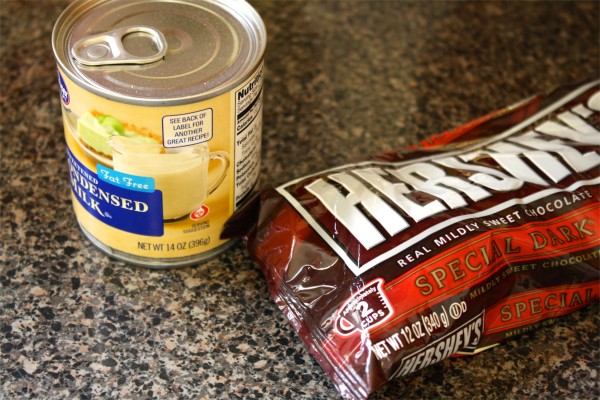 Chocolate chips. So we can make our favorite chocolate recipes including cookies and allergy-friendly microwave fudge (just three ingredients!)
I also batch cook meats in the slow cooker, freeze them in meal-sized portions, then pull them out for suppers another night. When I have these basic staples on hand and the main ingredient already cooked, then it is easy to follow the Hodgepodge meal plan which goes like this:
Monday: spaghetti (or some variation of pasta)
Tuesday: Veggie Plate/Beans & Cornbread
Wednesday: Slow Cooker
Thursday: Breakfast for supper or Slow Cooker
Friday: Pizza
Saturday: Tacos or other simple favorite
Sunday: Slow Cooker
Of course any of these days are interchangeable. With a meal plan like this I just don't have to think.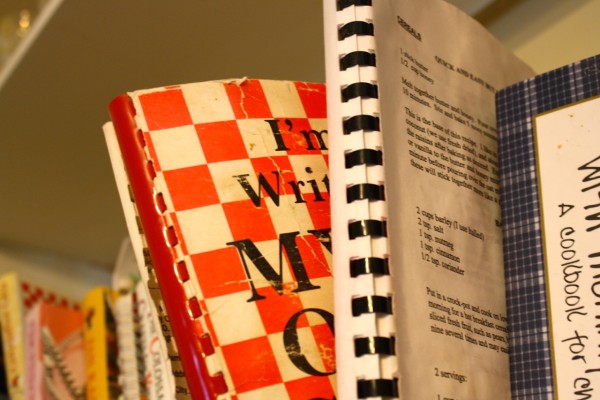 Resources
What's in your pantry? What did I forget?
Hearts and Trees: Art, Handicrafts and Nature Study for your Homeschool