I haven't been to Disney since 1997 so I'm not exactly the expert on it. But I do know that when you're there, your mind forgets about most of your troubles at home. I feel that way when I go to the amusement park, Six Flags. I turn into a crazy kind of woman-child, bursting with exhilaration and running to the next roller coaster. I scream and laugh uncontrollably when I'm riding them. I can't explain it. But I feel free as a bird when I'm at an amusement park. I'm sure many of you feel the same way because that's what drives you to go back to the same place year after year. I've seen tons of pictures of families enjoying themselves at these places and it's obvious that something comes alive in you when you're allowed to relax and be a kid again.
Some of you may not care a stitch about amusement parks (as my family doesn't) but there's something in your life that causes you to feel that way. Maybe it's the beach, which is really higher on my list than amusement parks, or maybe it's the mountains, fishing, camping, hunting, singing, playing a musical instrument, etc. You get the point.
Well, every day can't be like a day at Disney or at your favorite pastime location.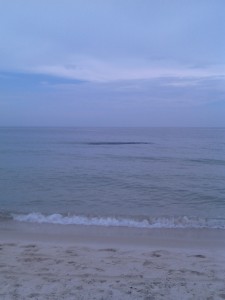 Yes, we are going to face days where we're exhausted, sick, lonely, overwhelmed, and we have to drag our feet just to move one step forward. Some days we may be able to do little more than stare out the window at the bare trees and brown grass (or the snow if you have winters like that). Some days just breathing takes effort. When you add the challenges of raising kids and homeschooling them, sometimes it's almost unbearable.
But just because every day can't be like a day away from the house and away from reality doesn't mean that we can't have joy. Knowing how special those "out of the ordinary" days are is exactly what can add a little spring into your step—especially in mid-winter. And especially post-Holiday when gatherings and gifts come to a halt. It's kind of like having  your favorite dessert every day of the year. After a while, it's not so special anymore. You're like, "Do I have to eat that again?" But when you can only enjoy that treat on occasion, it's all the better.
The Lord desires for us to have joy. He wants us to have that deep-down, overpowering, awe-inspiring, soul-filling kind of joy. A joy that doesn't come from any material possession or from any event or location. He wants us to feel the way those things make us feel EVERY SINGLE DAY!
Psalm 16:11 says "You make known to me the path of life; you will fill me with joy in your presence, with eternal pleasures at your right hand."
He gives us the joy to make it through the days that wear us out and drain every ounce of energy and patience from our bodies. He tells us that every day with Him is sweeter than the day before. In fact, every day with Jesus is sweeter than any day at Disney or anywhere else.
Isn't that the most awesome news you could ever receive?
Psalm 28:7 says "The Lord is my strength and my shield; my heart trusts in him, and he helps me. My heart leaps for joy, and with my song I praise him."
I hope that if you're having one of those days (weeks, months, years) where you can barely function—where the call God has put on your life seems to be too much, where you're convinced that what He has called you to must have been meant for someone else—that you will lean on Him. Trust Him to pull you through this wintery time in your life and to give you back the joy you so long for.
Psalm 20:5 says "May we shout for joy over your victory and lift up our banners in the name of our God. May the Lord grant all your requests."
I pray that for all of you today!
Sherri Wilson Johnson is an Inspirational Romance novelist, a speaker, social media junkie, and a former homeschooling mom who loves to share God with others, while sharing her life experiences with them. She is a member of the ACFW and a graduate from the Christian Writers Guild writing course. She lives in Georgia with her husband and two children. She loves to dream of romantic places and romance in general–good, clean romance, that is. She is passionate about purity and sexual integrity. Sherri is the author of To Dance Once More (OakTara) and Song of the Meadowlark (OakTara). She is polishing her novels To Laugh Once More and After the Raging Storm.http://sherriwilsonjohnson.com/
Images: Sherri Wilson Johnson
Girl jumping: http://www.sxc.hu/photo/1195767
Hearts and Trees: Art, Handicrafts and Nature Study for your Homeschool