This summer we've just been enjoying some absolutely fun art projects. Many I've found on Pinterest. I've just been picking those that take little prep and offer marvelous results. So, today I'm sharing a round up of those projects because I know you and your children will enjoy them too – any time of year!

1. Glue Pictures
Prep: Just simply cut some pictures from magazines (or let your older child do this) and glue the cut out pictures to construction paper. Wonderful practice in small motor skills. It may even allow an older sibling to be a helper – preparing glue pictures for a younger brother or sister.
Gluing is one of those simple learning tools and pleasures of childhood. My preschoolers often enjoy gluing cut out magazine pictures while at church. We've adopted the practice at home. It's one of those activities to enjoy year round and a handy thing to pull out on a summer afternoon.
Read the rest of my article on Glue Pictures at Heart of the Matter (with links to more fun things to do with magazines).
2. Circle Art
This was one of our favorites! Pull out the paper plate palettes, a few pieces of printer paper.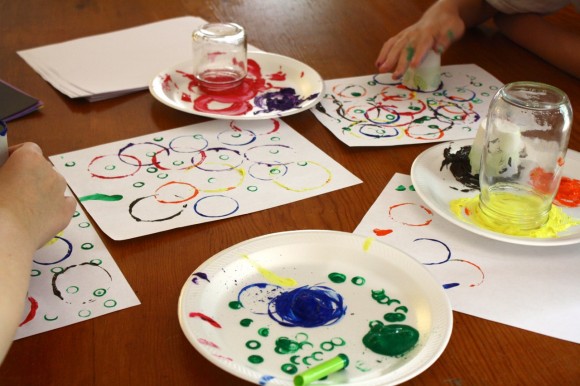 Dip toilet paper tubes, mason jars, even a marker cap in rainbows of colors.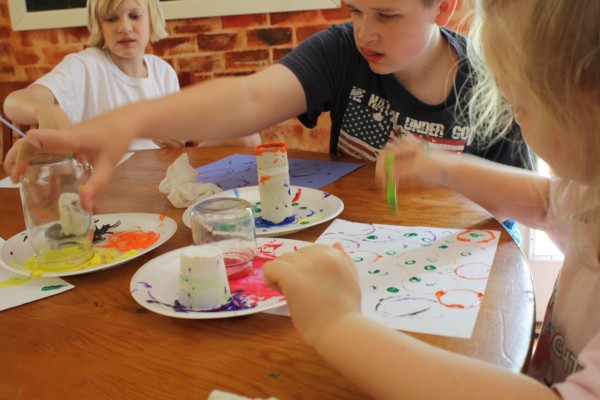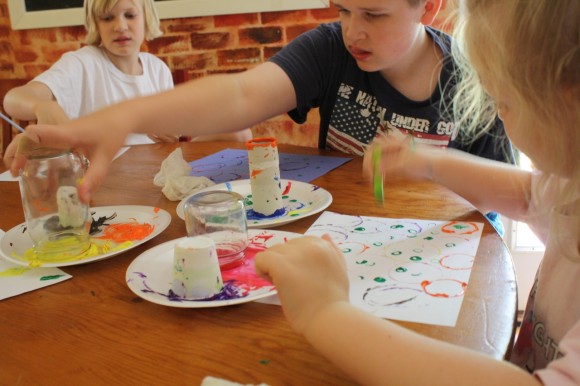 Be sure to overlap. Let it dry. Then pull out the markers and make fun designs in the overlap area. Don't wait a minute more. Click over to Circle Art at Skip to My Lou Summer Camp Craft.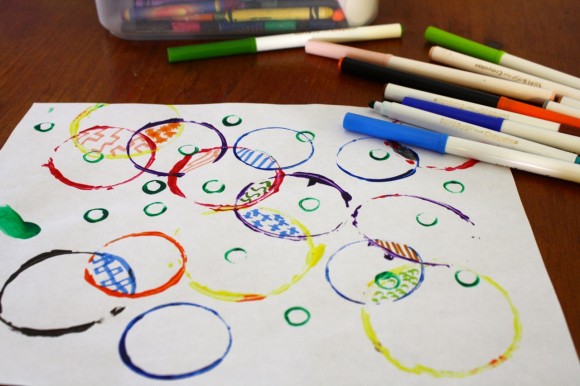 And update! This same technique can be used to make Olympic Poster Inspired Art. Make the Olympic rings. Fun! (We plan to do that this week.)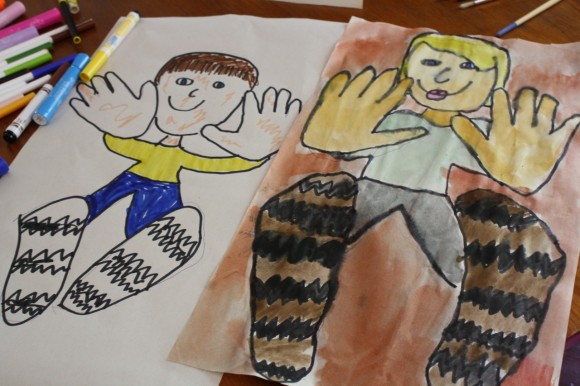 3. Hand and Feet Floating Space Art
Hands and Feet 'Falling Back in Space' Art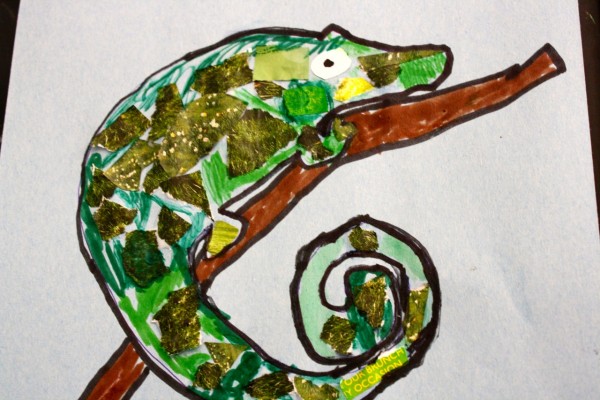 4. Animal Mosaic
An Animal Mosaic (via Barb-Harmony Art Mom's pin)

5. Acrylic 'wash' gift tags by Nana
This was spontaneous art fun at the beach! With four or five tubes of paint, Nana set out to make gift tags. She used small – 5×5 or 6×6 squares of watercolor paper. With a limited palette of red, blue and brown, mix your paint  with a lot of water.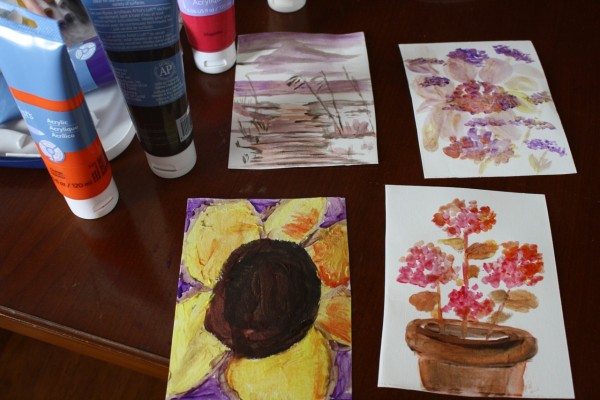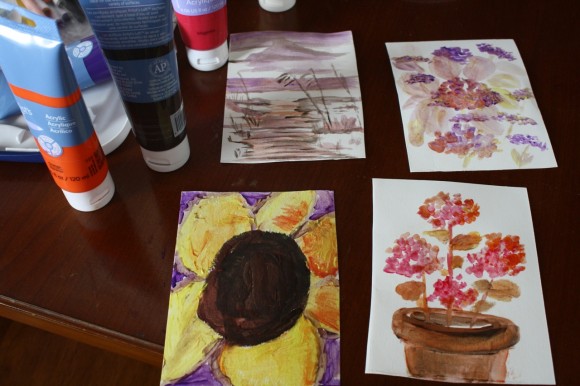 Look out the window and paint what you see. This will not be elaborate or detailed because you are just going to use it to put on a present. And an acrylic gift tag is special for the recipient.
6. Watercolor Mosaic – Art and Math
A favorite from last fall. Such simple fun we just might have to do it again  Watercolor Mosaic – Art and Math
These look fun too!
10. Here on Hodgepodge:
Need encouragement to pull out those art supplies?
How to Add in the Joy of Art
100 pages of simple afternoon art projects. Just add chalk pastels and paper with A Simple Start in Chalk Pastels.

Thanks to Angie at Many Little Blessings! Be sure to stop by to see Angie's top ten and all the top ten link ups.
Have you been doing any arts and crafts or other projects from Pinterest?