Here are 5 reasons to have a reading week in your homeschool because this week we have been thoroughly indulging in it. I highly recommend it!
What is reading week and how do you do it? Our reasons to have a reading week came as the result of several factors and happened sort of last minute. In fact, the idea for reading week only came to me last Friday as we were finishing up our week.
Some of our reasoning…
This is winter break for the local public schools. We need a change in routine too.
We are in the mid February slump. You know what I am talking about.
A reading week will allow our high schoolers to devote time to reading they need to catch up on.
We need some reading time simply just for pleasure!
Our youngest needs that extra reading boost so he can fly more freely in reading on his own. By immersing him in a family of readers for seven days – I think you and I both know what will happen!
We haven't read Homer Price with our youngest yet! So we started the week with the well worn and loved copy as our read aloud. Many of our favorites we have from our early days of homeschooling and Tapestry of Grace book lists.
"A good book has no ending."

– RD Cumming

5 Reasons to Have a Reading Week in Your Homeschool
This post contains affiliate links. Thanks for helping support art tutorials at Hodgepodge for no extra cost to you! Please see our disclosure policy.
There are many more reasons to have a reading week in your homeschool or your home. Here are a few to get you started.
Reading Week is a Break from the Usual
My friend Annie Kate details how she and her family have an annual habit of Reading Week. I absolutely fell in love with her idea when she shared about it then. Head over and read every word! Thank you for encouraging others, Annie Kate!
We have gotten bogged down with the same ol' same ol' and need to get that creative, longing for learning spark back in our homeschool. Having that will carry us on towards the end of the year. Plus summer is soon on the horizon and we can look forward to filling our afternoons with reading then as well.

Reading Week Reacquaints Us With Wonderful Stories
Many of the classic stories my older children recall are now brand new for our youngest child. One of the great privileges of homeschooling! Not only do I get to read these stories aloud again, my older children get all excited and say, "Oh you are going to love this!" 10 Nostalgic Read Alouds.

Homeschool Reading Week Loosens the Rules
We let the children stay up late reading and then wake and stay in bed to read. Stay in your pjs most of the day! Happy sigh. This allows me to catch up on some reading I love as well. Like rereading some old favorites or spending more time in my Romans Inductive Bible Study. The Mitford series has been calling me lately. It's been many years since I've visited with Father Tim and that little town in the early books.
Though I thoroughly enjoyed Somewhere Safe with Someone Good not too long ago on an anniversary trip.

With Reading Week You Can Fit in a Series!
This implies saying yes to just one more chapter. You know those nights the children really need to get to bed? Now we can stay up a little later and read. If we are ambitious we may even fit in a whole series! Youngest hasn't heard those wonderful RedWall stories. More on some favorite series for different age groups in Bedtime Stories.
Free Time for Chasing Learning Trails in Your Homeschool
Yes, reading leads to further learning and more independent research. It is a natural outcome. Because one of our favorite storybook characters is Pete the Cat, Nana, the children and I will share a Facebook Live Art Tutorial. Because favorite books and art go hand in hand.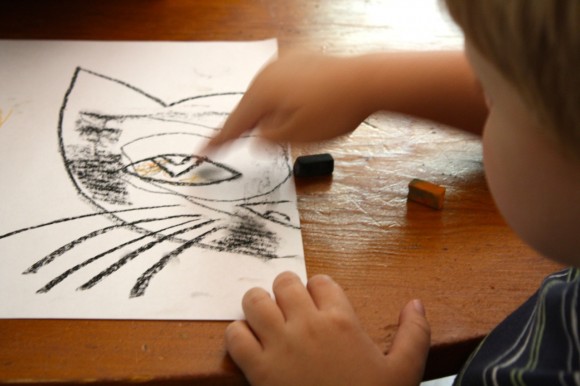 Books and art. Art and books. They go hand in hand!

More Ideas for Reading Week in Your Homeschool
I think the weather is cooperating for a reading week as well. The rain has started and I already have a big bunch of potato soup made. If it gets cool enough again, then a fire in the fireplace and hot chocolate all around…
How about you? What do you think about these reasons to have a homeschool reading week? Do you set aside a reading week in your homeschool?
Save
Save
Save
Save