To every thing there is a season, a time for every purpose under the heaven. Ecclesiastes 3:1
I don't relish the busy. Jam packed days full of activities and 'have to's needing to be checked off. But it occurred to me, as I gazed at the calendar chock full of events, that each one is a gift. So, when I find myself on the edge of a whine… next time, I'll remind.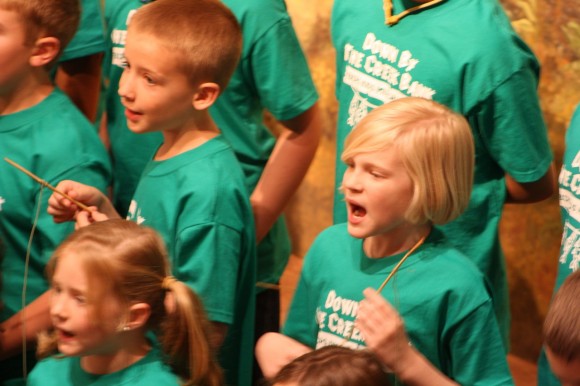 May is marvelous. Sunday night special musicals, plenty of practices for productions, plays. Recitals, graduations, conventions, reunions, weddings. I'll ready the gifts to be taken, the camera to capture it all. I'll wash the clothes, prepare the food. And count the goodness…
Love is never stuffed up, never puffed up,

never gives up when the going's rough.

It's the biggest little word you can say, by the way.

It's sympathy, sincerity, it's charity,

the main variety of everything happiness is made of.

…And I like it best when it's shared with a friend.

~Down by the Creek Bank Musical

Counting all the gifts of events (2394-2398) plus these…

2399. O Worship the King from the piano
2400. "I'm late! I'm late! Oh my ears and whiskers! The queen will have my head for this!" ~practice for Alice in Wonderland
2401. a short, 5 minute nap to refresh and give a new perspective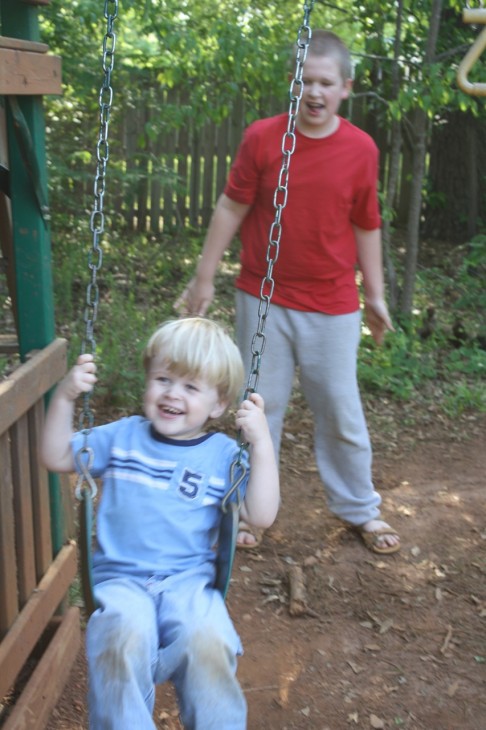 2402. littlest swinging and brother pushing
2403. honeysuckle smells mean lightening bugs ahead
2404. sprouts in the square foot garden and patio pots!
2405. hummingbirds stopping by for a drink
2406. cheese slices
2407. time with family
2408. squeezing in Sketch Tuesday at sunset
2409. scooping cups full of ice cream, joy over a job well done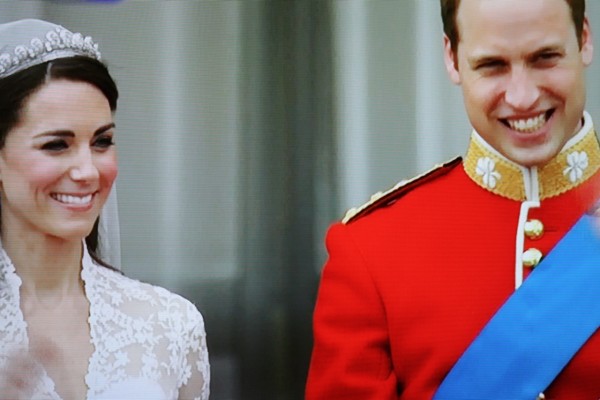 2410. a fun Friday morning thoroughly enjoying the royal wedding with my girls (that's a photo of the tv screen) and…
2411. a wall full of queen drawings!
2412. date nights (even though I've counted that over and over before!)
He plants me like a seed and waters me with love,

He shields me from the cold. My tender leaves may bend beneath the storms and wind,

But comes the morning sun, I'm growing strong again.

~ Down by the Creek Bank Musical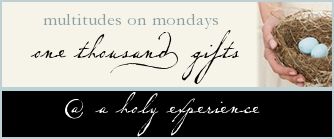 It's in Christ that we find out who we are and what we are living for. Long before we first heard of Christ and got our hopes up, He had His eye on us, had designs on us for glorious living, part of the overall purpose He is working out in everything and everyone. Ephesians 1:11-12 The Message