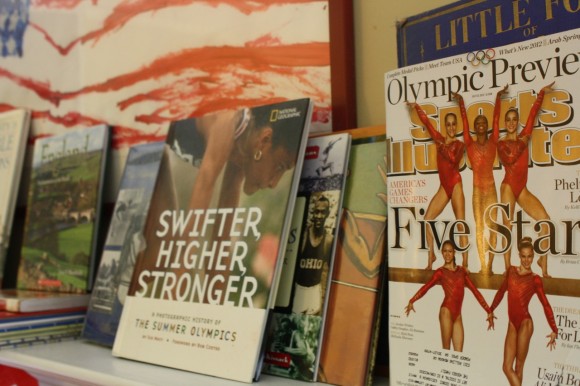 I'm always learning as a homeschool parent. These first few weeks of school I have still been planning our year. Yes, the basics are going on and I'm still gathering resources. Learning about Homeschool Tracker. And discovering things I forgot to order like a Saxon first grade meeting book.
But that's what starting slow is for, right? To get your groove before the full load. I've also seen how the Lord provides for some of the resources we still needed. Through ebooks, iBooks and wonderful friends.
So, on this Friday I find myself grateful. And tired.  🙂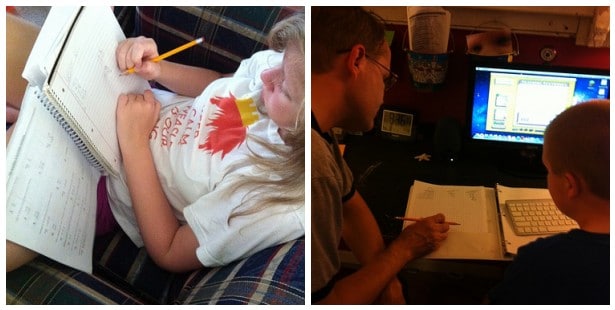 The older three are learning they have to spend some t-i-m-e on subjects. We've gotten many Teaching Textbook and Saxon math lessons under our belt. English assignments, some writing. 1. Eldest girl prefers to work through Teaching Textbooks lessons with the book. | 2. Eldest Boy gets a little help from Hodgepodgedad
"Your talent is God's gift to you; what you do with it is your gift to God." —Leo Buscaglia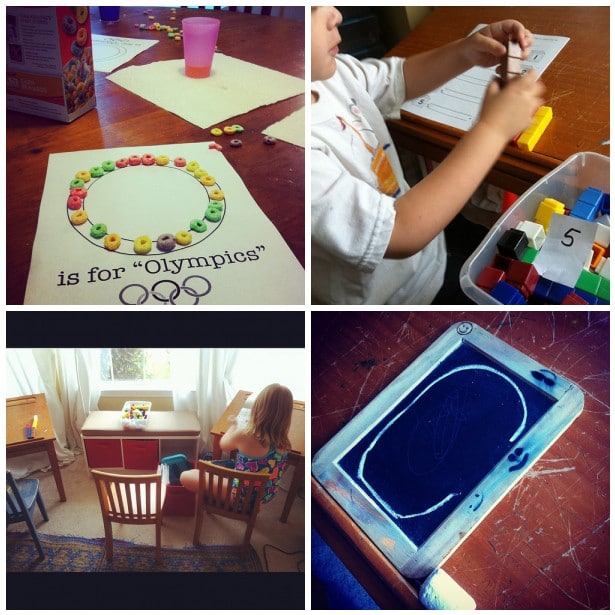 The younger two are so excited about learning! 1. Making an Olympic O with Fruit Loops | 2. Lil Buddy joining in Saxon 1st grade math with linking cubes | 3. First Grader finishing up her school work before our trip to the neighborhood pool | 4. handwriting practice
Fitting in the Extras. A sprinkling of extras with Sketch Tuesday, nature study and Manners Made Easy. But our main studies during and after lunch have been all about the Olympics. We've had the pleasure of enjoying Amanda Bennett's Olympic study and supplementing with all those fun Pinterest projects. Here's how it's been going. Sometimes I read from the ebook while they finish up lunch. We pull out our Olympic journals. Sometimes the younger ones will color a page I've printed.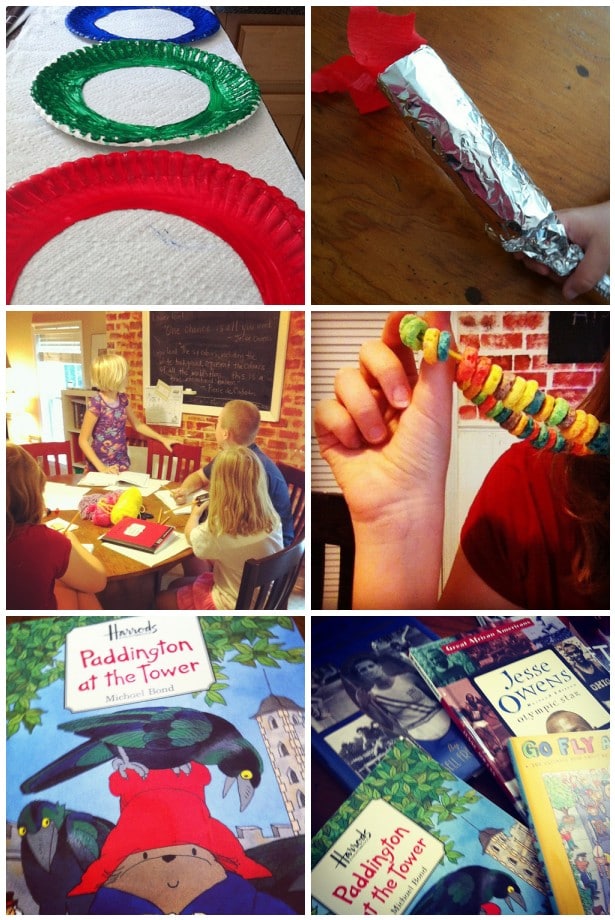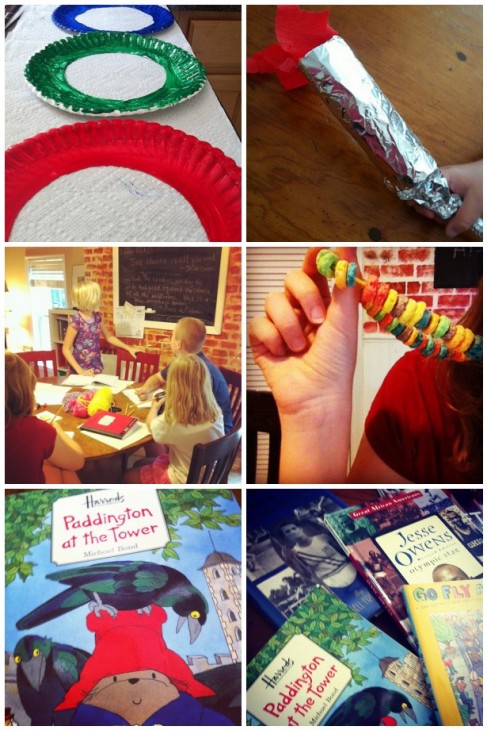 We've been learning about these each day:
Olympic verse for copywork and/or memorization
vocabulary
Olympic sport (watch a video online)
famous Olympian – Carl Lewis, Wilma Rudolph, Mark Spitz, Nadia Comaneci, Jesse Owens, Muhammad Ali and more
Olympic history
a country
Plus, of course we've been watching the Olympics (staying up way too late), reading our Olympic library books and watching on demand on the Olympic app.
"But those who hope in the LORD will renew their strength. They will soar on wings like eagles; they will run and not grow weary, they will walk and not be faint." (Isaiah 40:31)
Favorites from the weeks – sweet moments: 1. Middle Girl reading to Littlest Girl | 2. Lil Buddy trying out the chalkboard, practicing Xs | 3. Littlest Girl at her desk | 4. Nana helping Lil Buddy with chalk pastels | 5. Eldest Boy – after chalk pastels | 6. Big construction time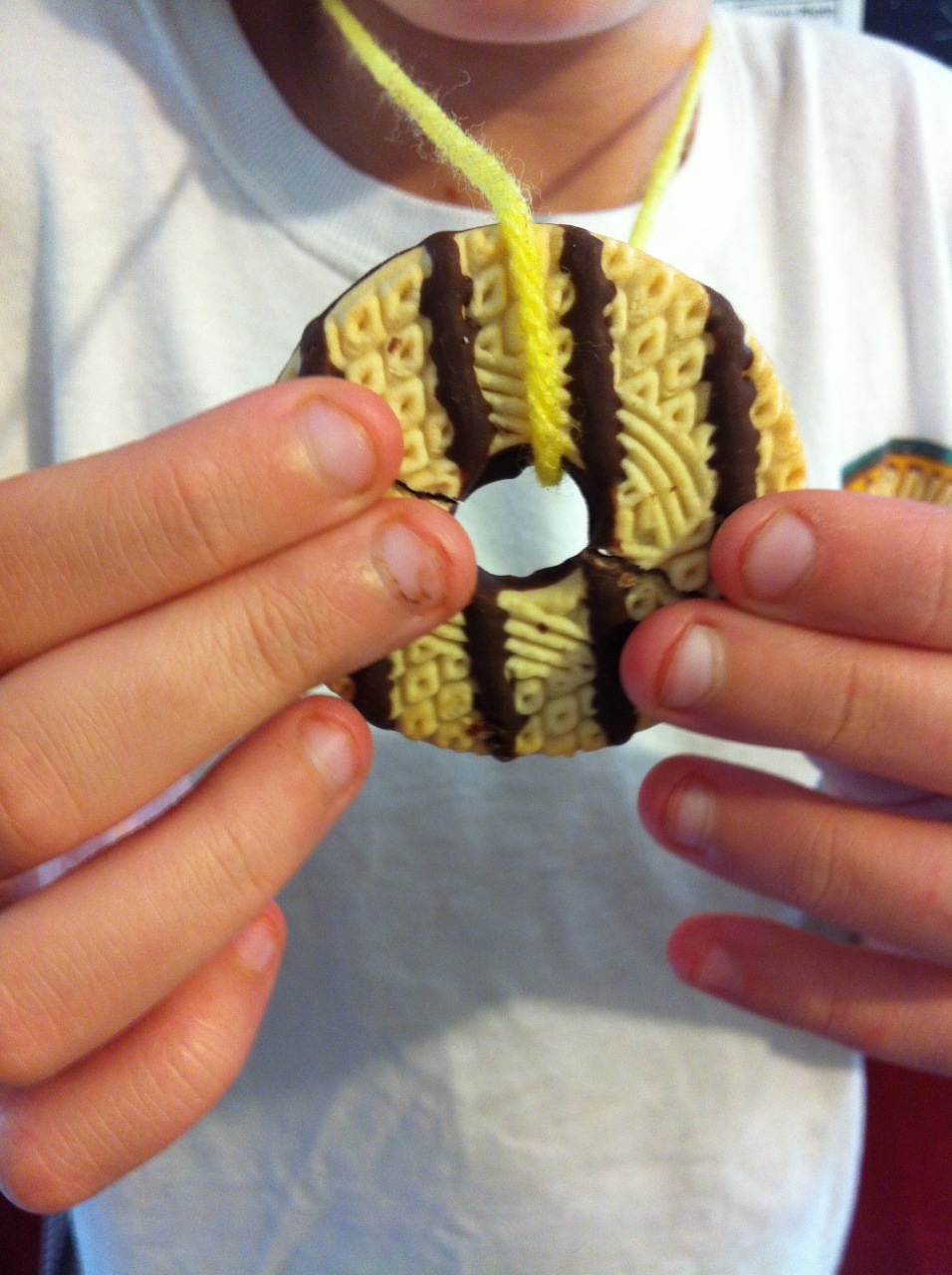 I think the children have earned a cookie Olympic medal for the first several weeks of school! (or several cookies!) We are celebrating a birthday this weekend and will enjoy a closing ceremonies/unit celebration.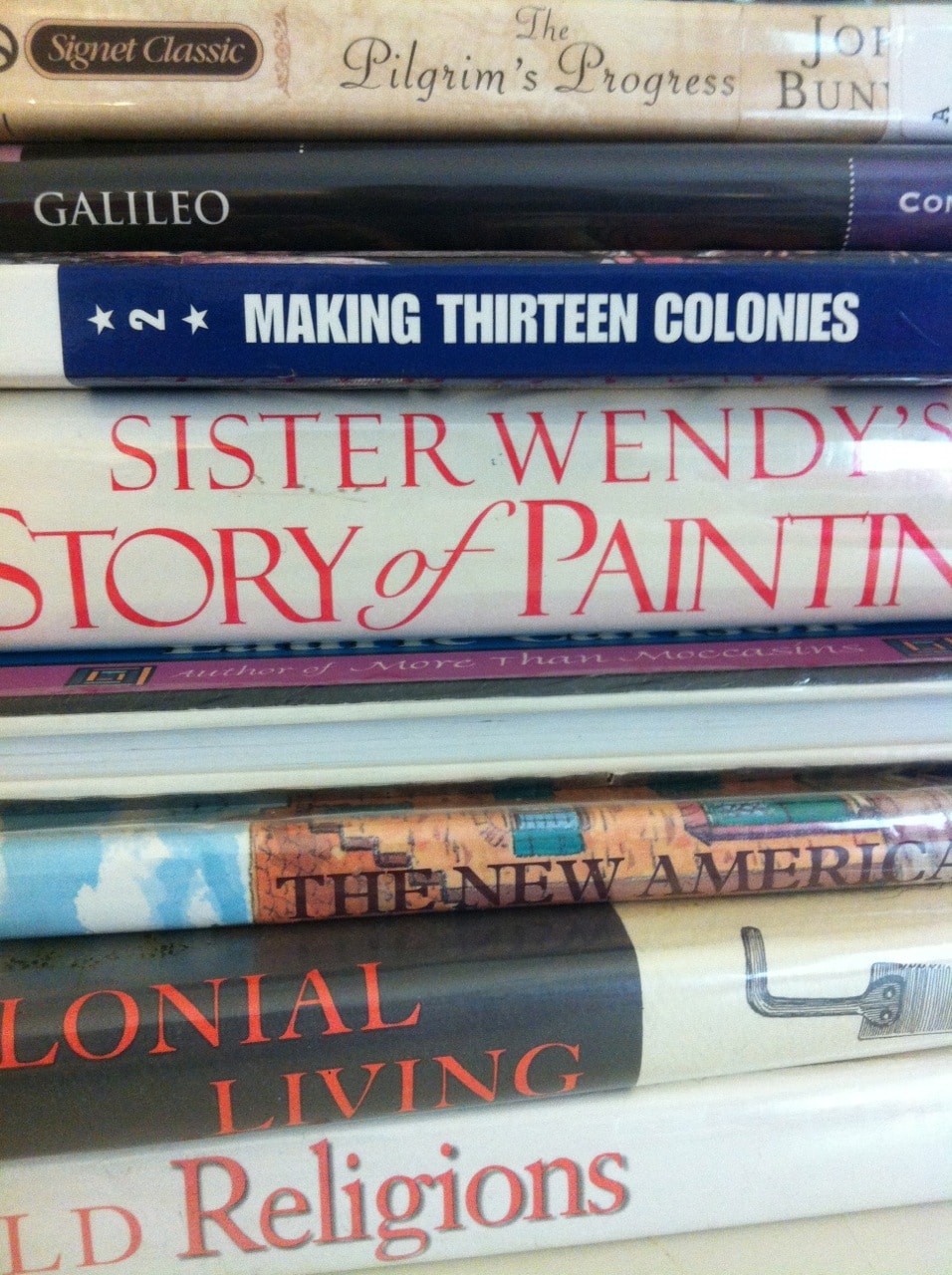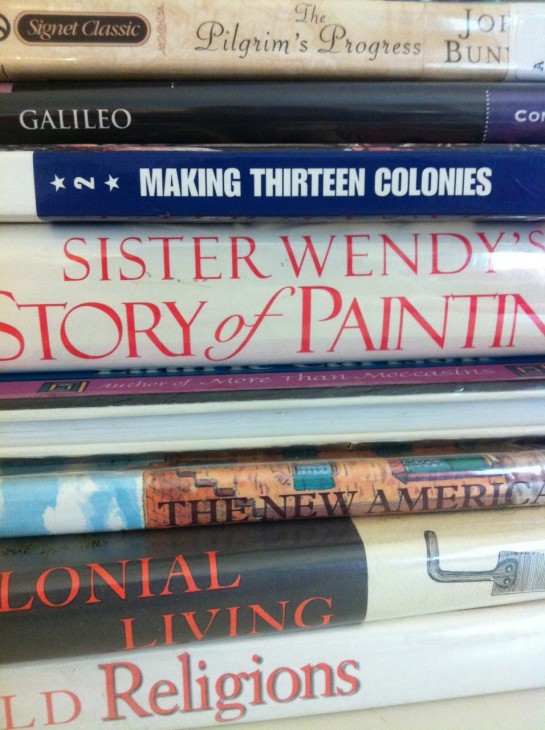 Tapestry books from the library!
Onward to Tapestry of Grace and slowly adding in more subjects each day. Plus all the regular extracurricular starts up next week! Citius Altius Fortius!!
"Do you not know that in a race all the runners run, but only one gets the prize? Run in such a way as to get the prize."
(1 Corinthians 9:24)
You might be interested in these I shared this week:
Many thanks to our Friday hostesses…
I'll be sharing about our homeschool room over the weekend. Chalkboard, IKEA baskets and more! 
How 'bout you? Are you always learning as a homeschool parent too?