We love our Apologia science for all ages. Are you thinking about homeschool science for next year?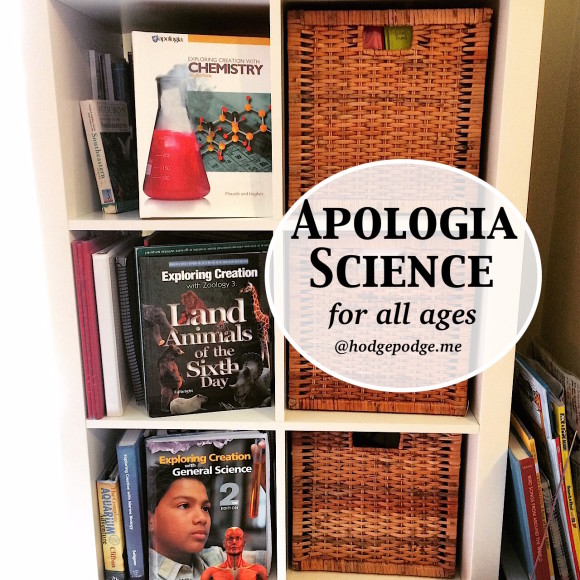 This gives you a picture of the Apologia resources we are using for all the ages in our homeschool. (We also love IKEA storage for homeschool – as you can tell by this photo.)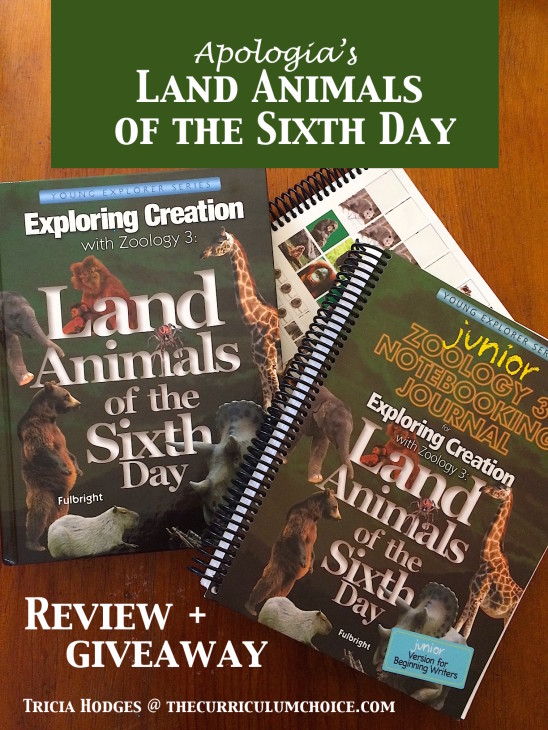 My elementary students and I have a review (and giveaway!) of Jeannie Fulbright's Land Animals of the Sixth Day over at The Curriculum Choice today.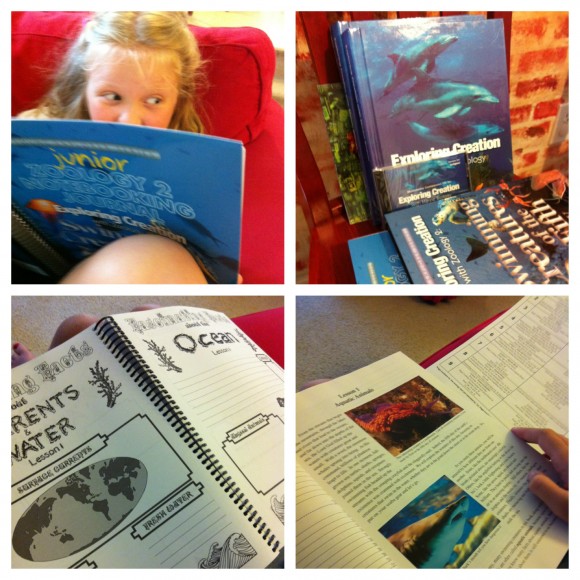 Plus my 10th grade son is loving high school Chemistry (review coming up soon). So much so that he is already planning advanced Chemistry and Physics for his last two years of high school.
We highly recommend Apologia for homeschool science. Those notebooking journals…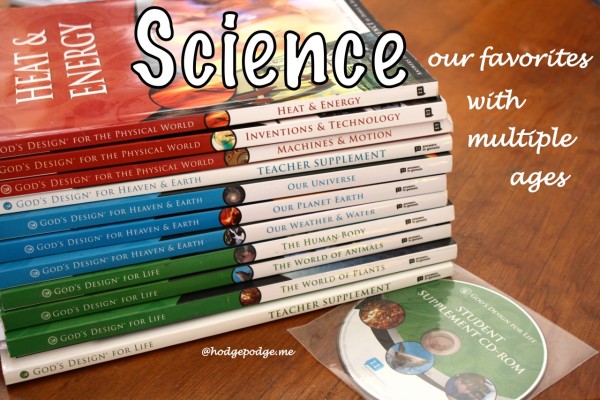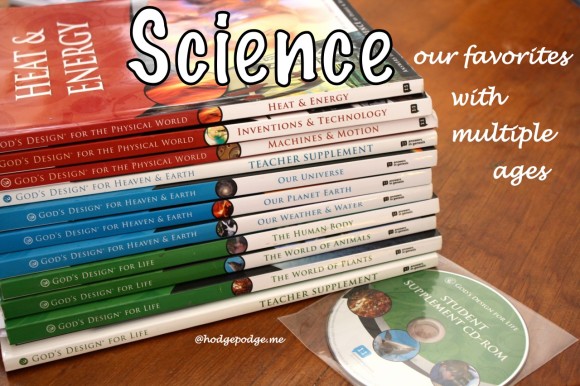 What about Answers in Genesis science? Yes, we love that too. In fact we hoemschooled with that wonderful resource until my older ones reached the time to start Apologia Biology! And I think it is perfect for young ones on up through sixth grade. We still pull it out. And we will use it again! More detail in Homeschool Science with Multiple Ages.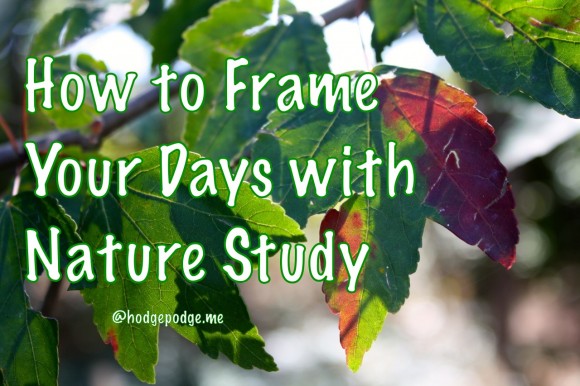 But what about my advice not to start formal science until third grade? I still stand by that. I strongly feel that nature study, walks and exploration outside. (How to Frame Your Days with Nature Study and How to Cultivate Curiosity with Nature Study.) Plus trips to the library to pick out any science book on the topic that interests the child. That is the very best science learning for preschool through second grade. 10 Things I Wish I'd Known Before I Started Homeschooling.
Of course, I also feel that nature study should continue right on through high school and be a life-long delight. (How Nature Study Complements High School Biology)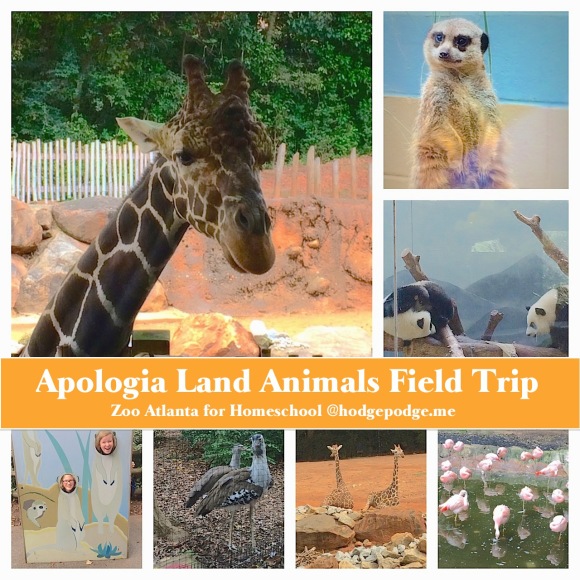 But why is my first grader doing Apologia Land Animals this year? Well, I have a third grader! She is doing formal learning and so her younger brother is as well. He is catching that delight-based learning. I am not requiring him to do any formal work. He is simply listening to the read alouds and loving the trips to the zoo!
The whole earth is full of His glory! ~ Isaiah 6:3
So head on over and enter to win a year of elementary science and a notebooking journal from Apologia!