Our family loves science and our favorite science curriculum is Apologia Science.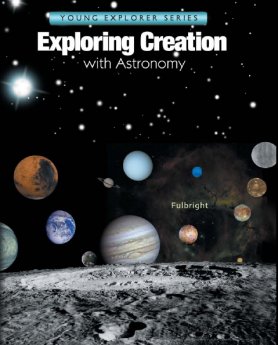 The textbooks are conversational and are loaded with scientific information without overwhelming the student.  I love that the textbooks not only present science from a creationist viewpoint, but also arm your students with facts to disprove evolutionary science.   I have really enjoyed learning the apologetics of science!
Another great feature of this science curriculum is the selection of projects to do in each chapter.  There are small projects and big projects that are worthy of using for a science fair.
Apologia also offers notebooks to go along with each of the textbooks, which makes this lapbooking girl very happy 🙂  The notebook is great for reinforcing what the student has learned.  This year they are offering a Junior Notebook in a few of the subjects, with less writing and more coloring.  We will be doing Anatomy next  year and I have purchased the regular notebook for my 3rd grader and the junior notebook for my K/1st grader.  It will be nice to work together on one subject but have age-appropriate activities for each of my boys.
Heidi, a contributing author here at Habits for a Happy Home, is a homeschooling mom to three boys, ages 7, 5 and 3. Find her sharing a mixture of couponing, cost savings strategies and more on her blog, Heidi's Miscellany.