Teaching art in the homeschool. It's always continuing education for me. But the main way I have built my confidence in teaching art is purely with practice. Just Practice.
I had the great privilege of being on a panel of fellow homeschool parents on the topic of Teaching Art in the Homeschool. Fellow +iHomeschool Network bloggers +Stephanie Harrington, +Janine LaTulippe as well as wonderful chalk artist +James Pence of See the Light! I had the best time and was encouraged once again. I hope you will be too!

See, I've talked before about how I didn't feel like I inherited the 'art gene.' But I've learned – with practice – that a homeschool parent's job is not to be a Master Artist but a Master Encourager.
Here are a few highlights from this afternoon of art:
Prep is a big part of teaching art in the homeschool. We like to have our art time after lunch. After the dishes are cleared. And we have our art time all with all our ages together: kindergarten, 2nd grade, 6th grade, 9th and 10th grade. The trash can is close by. There is a clear shot to the kitchen sink. The little ones can get down when they are finished. Or any child can take as long as they like. We have the afternoon stretching out in front of us.
The favorite FREE resource I shared today is Harmony Art Mom's Sketch Tuesday. A new topic each week!
As far as supplies go, we often use simple printer paper. It's easy, cheap and accessible. Nana always says you can get started in chalk pastels with paper and a starter set of chalk pastel for less than $10. One set for the whole family to share and see if you like them. The Very Few Must Have Supplies for Chalk Pastel Art.
Then, if you find, as we have, that you love chalk pastels, then you can broaden your resources with pastel paper. You can branch out into different media.
Be encouraged by our 10 Day art series: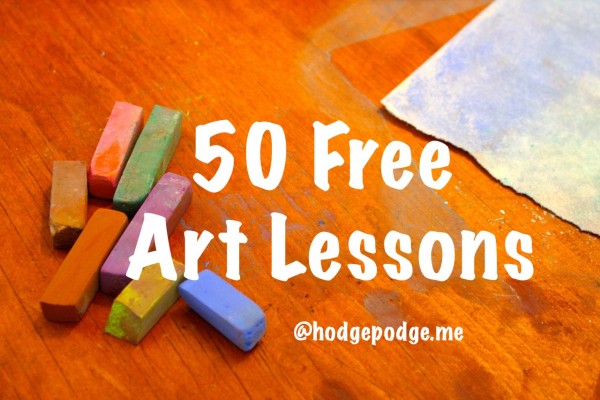 Of course there is our listing of I think about 75 free art tutorials (I need to count them don't I?)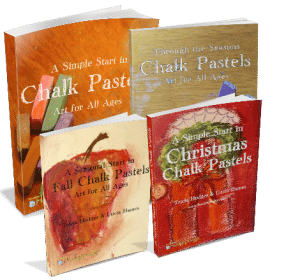 And our Art for All Ages curriculum available in a series of ebooks. We have A Seasonal Start in Chalk Pastels: Spring coming out in March!
Have you subscribed to our Hodgepodge YouTube channel? Be sure you check out our free video art tutorials! As Nana would say, You ARE an artist!

So, what are your questions, concerns and art triumphs?