In honor of the Masters Golf tournament and all the blooming azaleas there in Augusta, Georgia (and beautiful azaleas in our own backyard), Nana offers you an Azalea Chalk Art Tutorial! Don't miss the azalea nature study for a beautiful way of combining art and nature in your homeschool.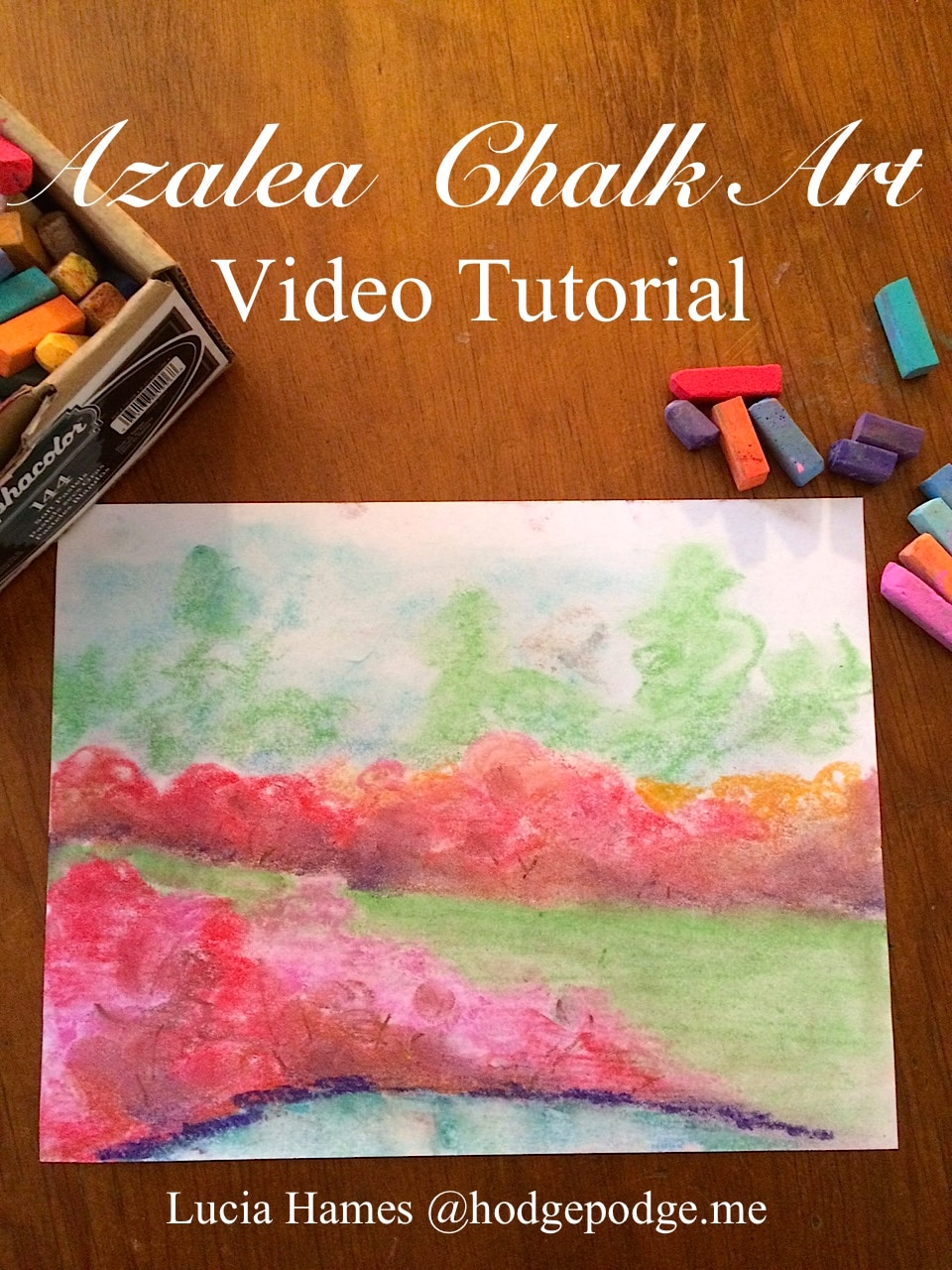 Looking for more video art lessons? Nana has over 700 in the You ARE an Artist Clubhouse at ChalkPastel.com because you ARE an Artist!
How to Draw Azaleas with Chalk Pastels: Azalea Chalk Art Tutorial
We have quite a range of ages in this azalea chalk art tutorial video – from ages 12 down to three. When you are using your chalks, feel free to add your favorite golfer or the crowd of spectators at the tournament.
Enjoy and be sure to subscribe to our You ARE an ARTiST YouTube channel while you are there!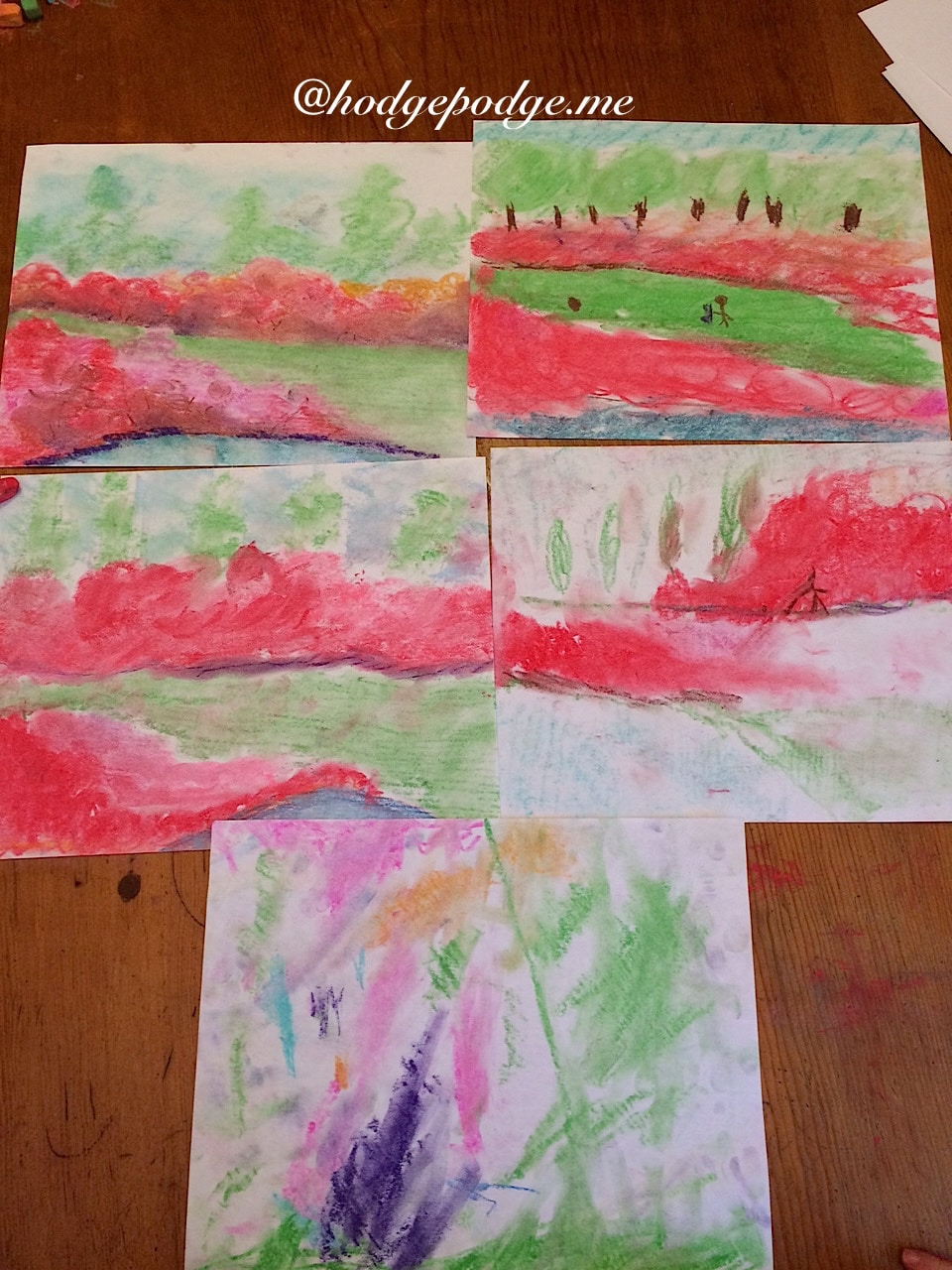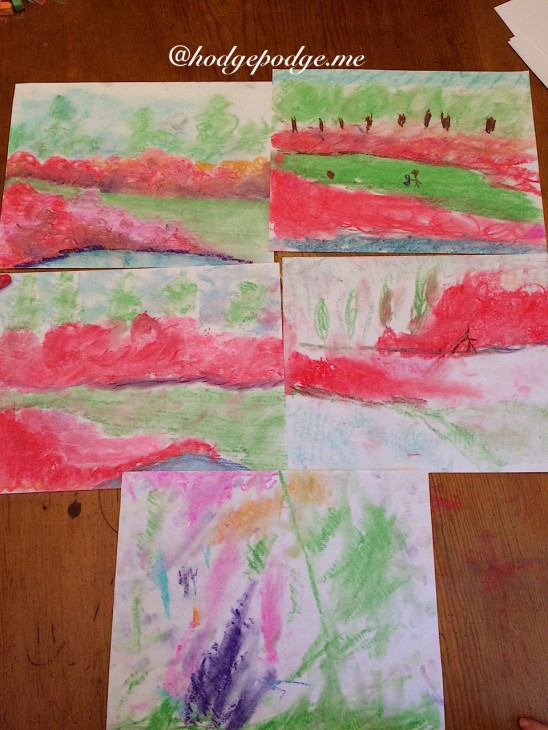 Chalk art from all our students!
Azalea Nature Study for Your Homeschool
Add this beautiful azalea nature study Outdoor Hour Challenge from our sister site, Homeschool Nature Study! Use this azalea homeschool nature study for your spring homeschool to learn more about these beautiful shrubs and then create a page for your nature journal.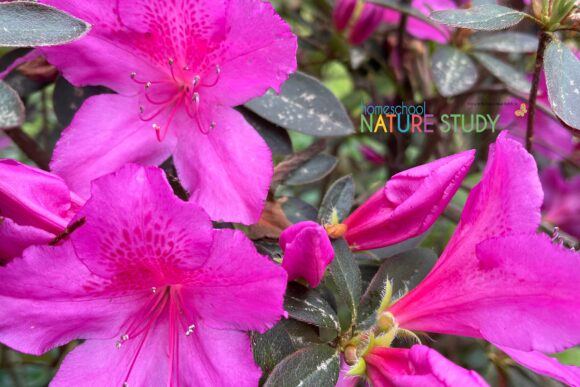 Nana's Spring Video Art lessons are available in You ARE an Artist Clubhouse membership with access to a huge library of lessons for a discounted price! Invite a Master Artist to teach the joy of art to all grades and ages using this Spring Chalk Pastel Video Art course. Enjoy from the comfort of your home at your convenience and on your schedule.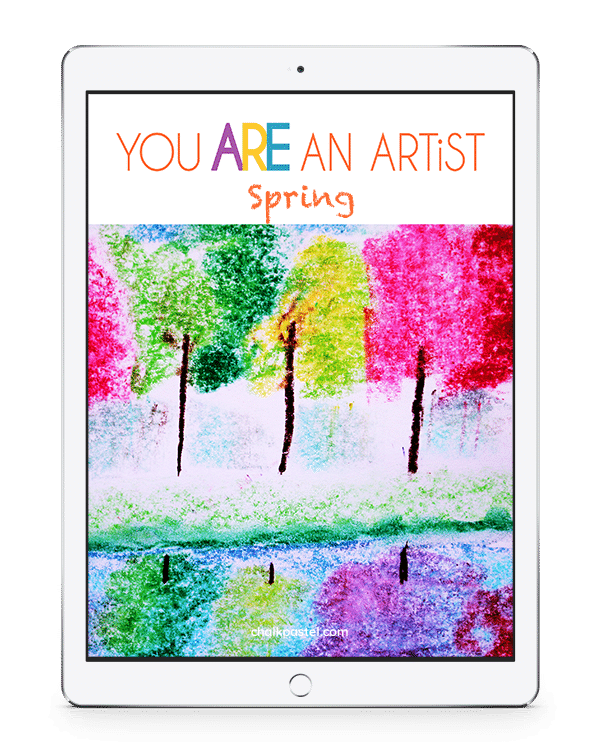 A note on chalk pastels: Pastels are an easy, forgiving medium. Fun for children and adults alike! Details on the pastels and paper we use, how and where to purchase are contained in Our Favorite Chalk Pastels.

The practical aspects of a mess: Pastels are blessedly messy. We always have baby wipes close by to wipe hands. We wear something we don't mind getting stained or don a smock.
Encouragement: How to Get Started in Chalk Pastels
Have you subscribed to Your Best Homeschool yet to get your exclusive, FREE, subscriber-only art tutorials?
Save