Author Sir James Matthew Barrie was born May 9, 1860. To celebrate this beloved author, Nana shares a Peter Pan Art Lesson.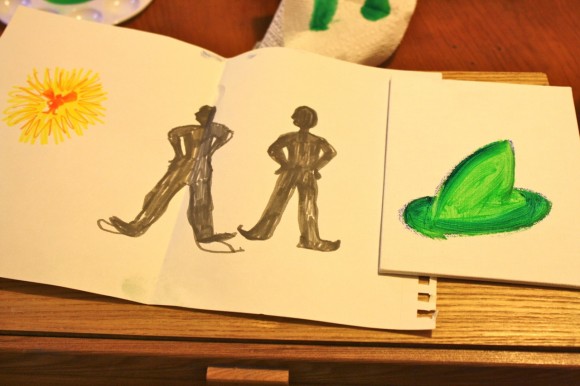 Peter Pan is one of our all-time favorite books, movies, plays. My eldest girl played a lost boy in our homeschool drama troupe's production of Peter Pan.
Nana painted Peter Pan and Tinkerbell on the wall of her room. So, a mini unit study of James Barrie, Peter Pan author, was wonderful fun!
When the first baby laughed for the first time, the laugh broke into a thousand pieces and they all went skipping about, and that was the beginning of fairies. And now when every new baby is born its first laugh becomes a fairy. So there ought to be one fairy for every boy or girl. ~James Barrie, Peter Pan
Peter Pan Art Lesson
Today we share with you a Peter Pan art lesson. Plus you'll find more links to further study, printables, lapbooks and activities below. This art work we created with acrylic paints. But this lesson you can easily enjoy with markers, colored pencils, chalk pastels or crayons. All you need to do is follow these basic directions.
If using acrylics, you may want to read Nana's explanation of acrylics and supplies.
We chose Peter Pan's hat as our subject. And before pulling out our canvases and acrylics, we first practiced sketching the hat. Nana had sketched her Peter Pan hat with markers before she came to share her lesson. We pulled out the chalk pastels and we listened to Nana describe the basic shape of the hat.
Then we took a blue pastel stick and drew the shape of the hat once again – this time on our canvas. Next, the fun part. The green of Peter Pan's hat. We painted right over the blue outline of the chalk pastel, filling in with green. We took a darker green (you can make a darker green by mixing in just a touch of black) and highlighted the brim, added just a touch of shadowing.
As we got out the red for the feather, Littlest Guy joined in. He decided he'd make a red hat.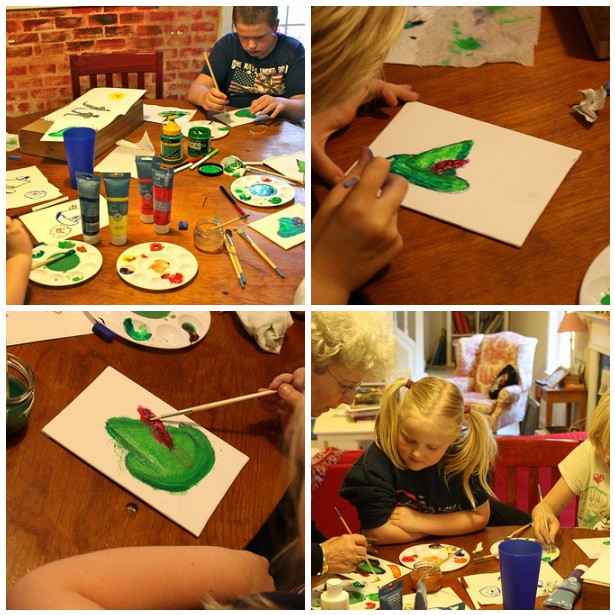 Too much green? Just take a paper towel and gently dab at the spot with too much paint. This also gives your hat a bit of highlighting and depth. You can also rinse your brush really well and take just a touch of white paint and highlight the edges of your hat.
You can even use your finger tip to blend your paint a bit, sort of like finger painting.
Now we had planned to add Peter Pan's shadow and Tinkerbell like in Nana's sketch at top. However, we didn't have enough room on our canvases. Two of the children did decide to add Tinkerbell. You can too by making a little yellow ball of light and highlighting it with orange around the outside. Make a little Tinkerbell with just a touch of black – sort of in the shape of a lightning bug.
Next, choose a color for your background. You'll notice a variety above! Also notice how practicing with the markers first, helped the children make the shape of the hat with acrylics.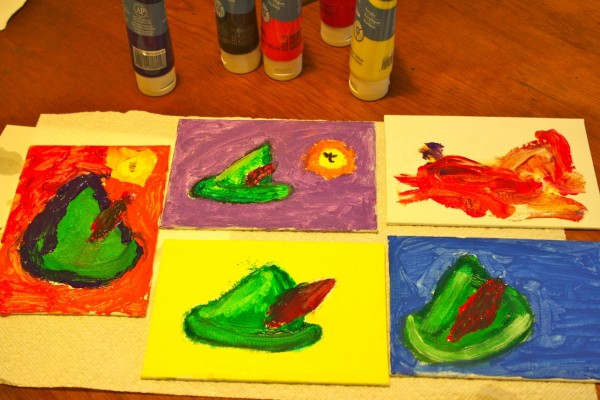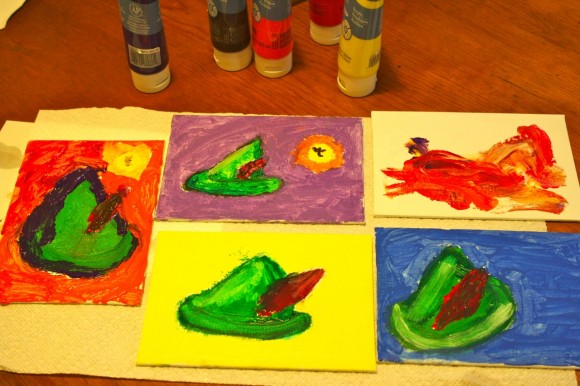 All of our hats!
About this art lesson:
A note on acrylics: Just like pastels, acrylics will wash off your hands easily. But if the paint gets on any fabric – it is permanent! We wear a smock and cover our painting surface.

Supplies needed: All details on paint, brushes, canvases and palettes are listed in Acrylics Plus Links to Tutorials. You can also watch Nana's Introduction and Supplies Video – the sample on her A Simple Start in Acrylics Video Art Lessons.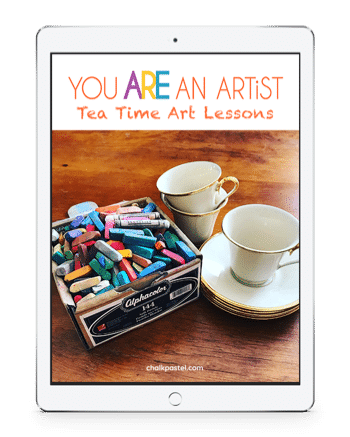 For even MORE art lessons with favorite books, you might like Nana's Tea Time Art Lessons.
Learn more about James Barrie and the books he authored: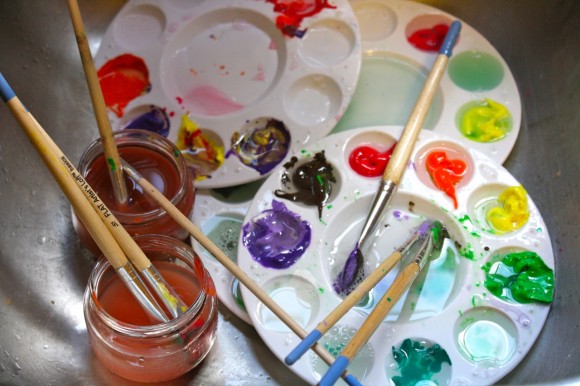 Have fun creating:
Shall we make a new rule of life from tonight: always to try to be a little kinder than is necessary? ~James Barrie, The Little White Bird
For more mini unit studies and ways to celebrate with May Birthday lessons, click the image above to visit iHomeschool Network and all the great homeschool bloggers joining up to share in the fun!
**Subscribe so you won't miss any Hodgepodge! You can also have free Hodgepodge delivered to your email inbox by entering your email address in the top right hand corner. Thank you!**
-originally published May 2012
Have fun learning more about author James Barrie and making Peter Pan's hat!