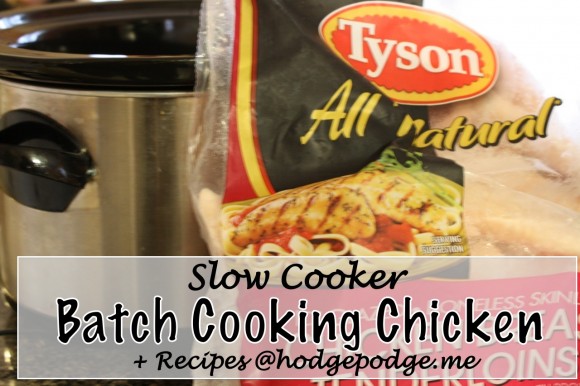 Today, while cleaning up after lunch it was time to fix supper. (In the spirit of Make Supper at Lunch). I decided to do some batch cooking instead. This way we can have any of the recipes below, plus have several bags of cooked chicken in the freezer. So, I followed my friend, Little Sanctuary's inspiration (mentioned in Big Shop Cooking).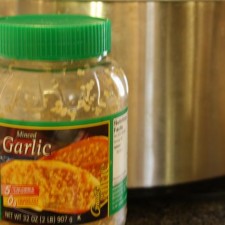 1. I dumped the whole bag of frozen chicken (4 lbs.) in the slow cooker.
2. I scooped out a spoonful of garlic and put it in the slow cooker with the chicken.
The End.
Tonight we have several options for supper:
1. BBQ Chicken – basically, just pull the chicken out and mix it up with BBQ sauce. The same concept applies to the recipes below. The chicken will already be cooked. Just add the ingredients and warm.
2. Chicken and Rice (Forget It Chicken)
Plus, here's a bonus recipe Nana found today. From Hillbilly Housewife: Crock Pot Rotisserie Chicken. You might also like my Ultimate List of Easy Slow Cooker Recipes.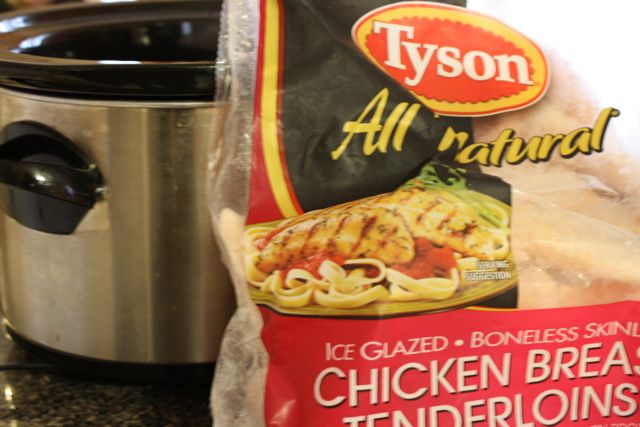 Then, while we're all cleaning up after supper, I'll bag up the unused chicken and stick it in the freezer for another night. Probably for King Ranch Chicken.
A simple strategy that folds into my day.
~Subscribe to Hodgepodge – don't miss any easy recipes!
How about you? What's your favorite recipe to batch cook? Or your favorite slow cooker recipe?