First we saw this bird on the patio a lot and it didn't seem to be scared of any thing. We weren't sure what kind of bird it was, so we emailed my Aunt Mary Ann the photos. Here's what she said:
"It's a gorgeous hermit thrush! Great bird, it's the only thrush to overwinter in the southern US! I've only ever heard one singing as they are already migrating north before they sing, but it's the most beautiful song!"
http://www.allaboutbirds.org/guide/Hermit_Thrush/sounds
And it has been coming back at least twice a day.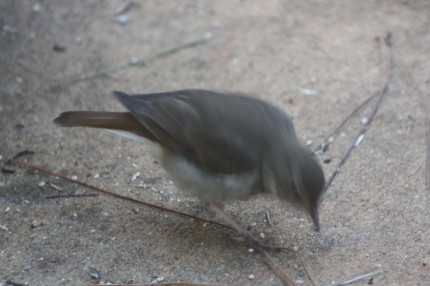 It's a very pretty bird.
That's all for today!