The most highly requested, melt-in-your-mouth, makes you want to eat half a dozen, sour cream biscuits. My sister-in-law, Brittney, blesses us with these. Let's hear it for three ingredients!
MMMM Brittney's Butter Biscuits
2 cups Bisquick
1 stick butter (melted)
1 cup room temp sour cream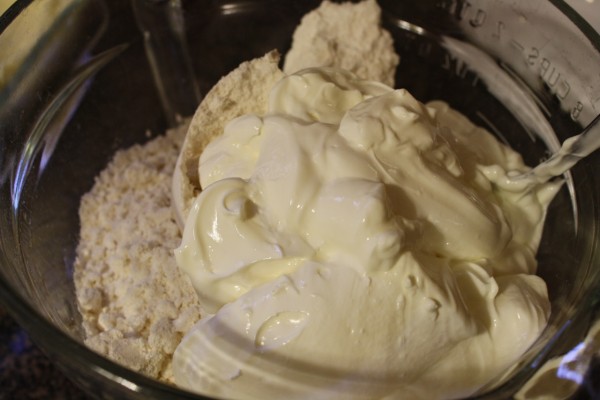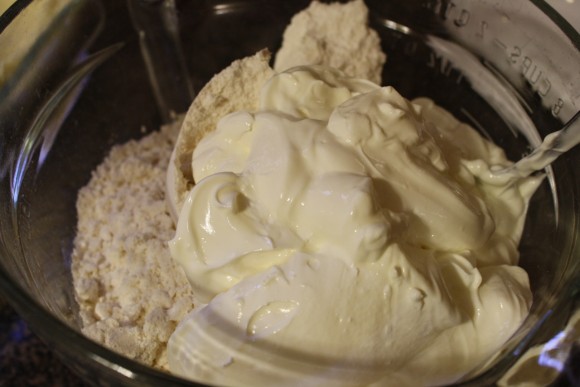 Mix together. Spray muffin tin with non-stick spray. Bake at 400 degrees. Just until brown or about 13 minutes.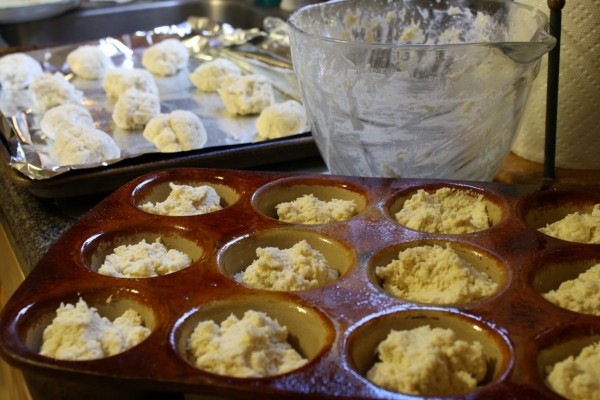 (Brittney says, "My grandmother gave me this recipe but I think it came from a church cookbook. They are called Easy Biscuits.")
*Freezer tip – this is a very simple recipe to double and freeze. Just scoop individual biscuits onto a foil-lined baking tray. Freeze for a half hour or more. Move to a zip top freezer bag. When baking from frozen, bake at 400 for approximately 20 minutes or until slightly brown on top. Perfect to pull from the freezer for Sunday lunch or simple weeknights.
*Mini-muffins – my friend, Kendra, brought a similar recipe to a homeschool moms' meeting a couple weeks ago. She made them in a mini muffin tin. Perfect for popping in your mouth!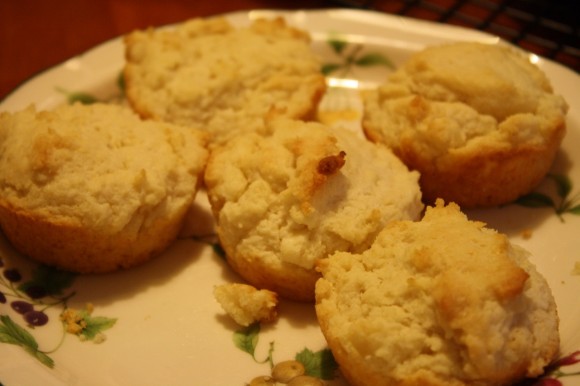 Don't have Bisquick on hand? Try this easy substitute.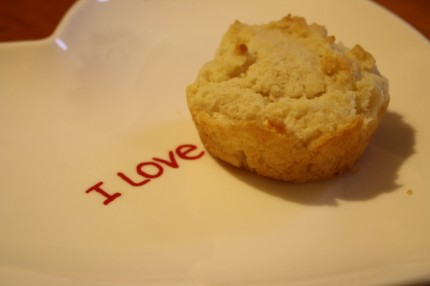 An updated post from the Cookbook Archives because this is what we had for breakfast this morning  🙂
~ Subscribe to Hodgepodge so you won't miss an easy recipe!