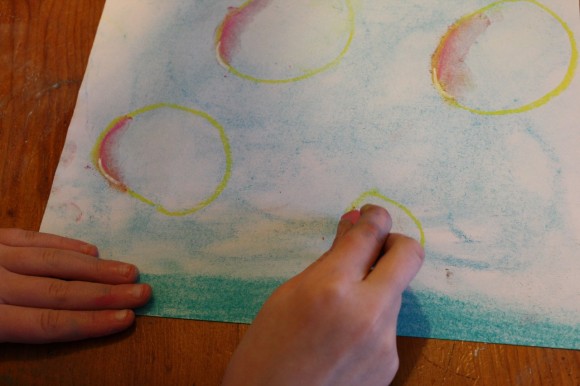 Spring forward in just five days. (But who's counting?) Longer evenings for family walks. Warmer afternoons. Flip flops…
…And bubble blowing! In honor of spring, Nana helped us blow some bubbles with pastels.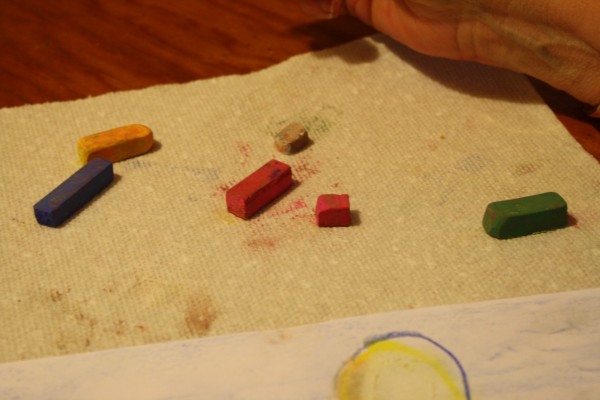 First gather your colors.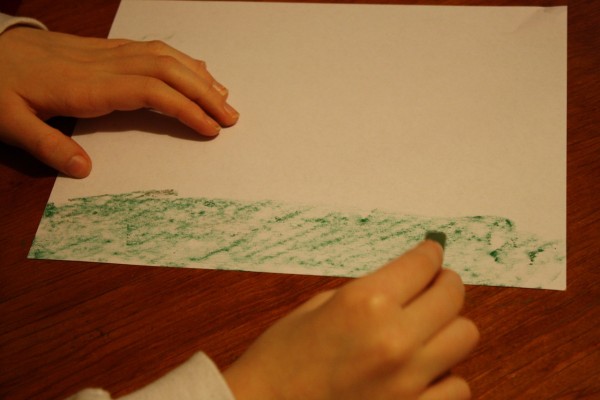 Next, make your grass. Turn your pastel stick on its side and lightly, gently, make a bit of color for the ground. Remember? Nana taught us that this is "skumbling." Here comes one of our favorite parts…
Fist it in! Use the side of your balled up fist and blend the color.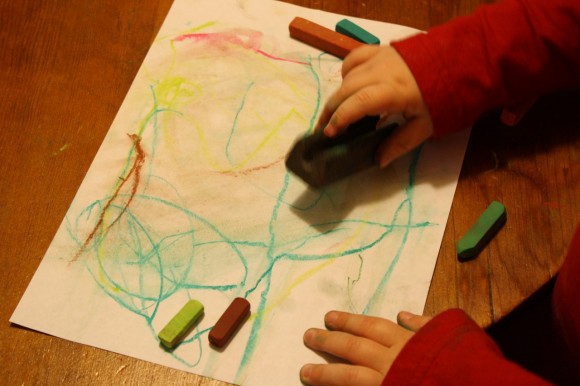 Let the youngest ones join in! Pick out their own colors, draw circles. Blend!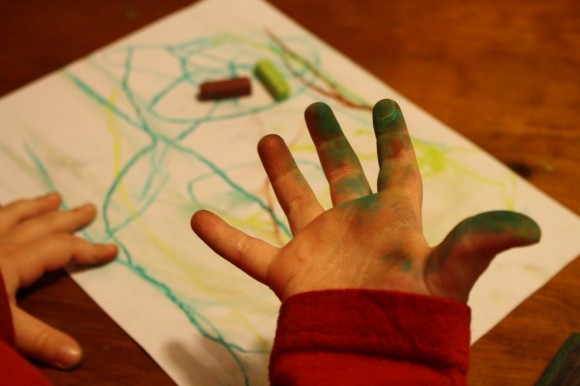 Keep the baby wipes close by too. See?
Now it's time for sky! Pick a pretty spring blue and lightly fill in all the way to the top.
Fist it in!
Next, Nana talked to us about bubbles. She asked us to think about their shape. Are they always round when you blow them? Usually not. Big, fat bubbles can be any sort of shape. Use your imagination when you draw your bubbles in yellow.
Then Nana talked to us about bubbles being translucent and transparent. Are bubbles clear? We decided that they always reflect the light and have a bit of color. Maybe you'd like to add some pink or a touch of blue.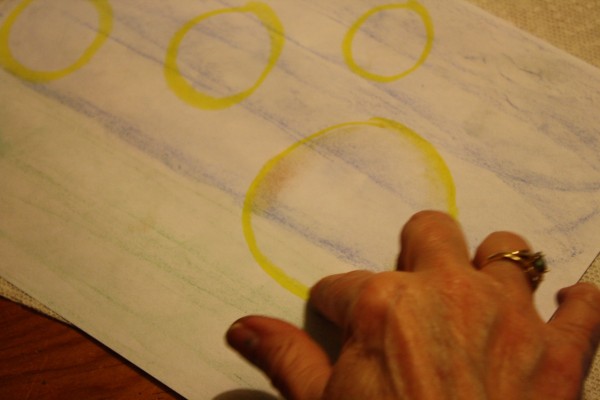 Use your finger this time to blend the colors and soften the edges of your bubbles.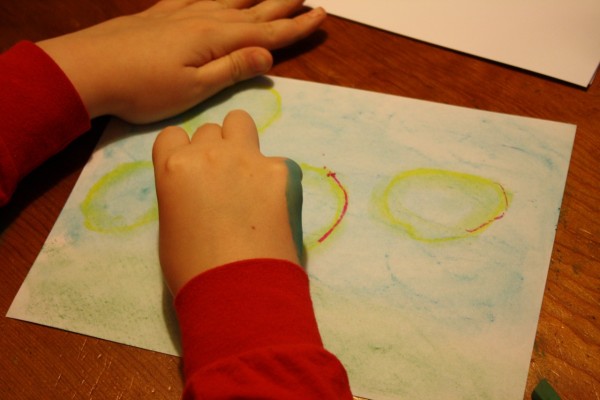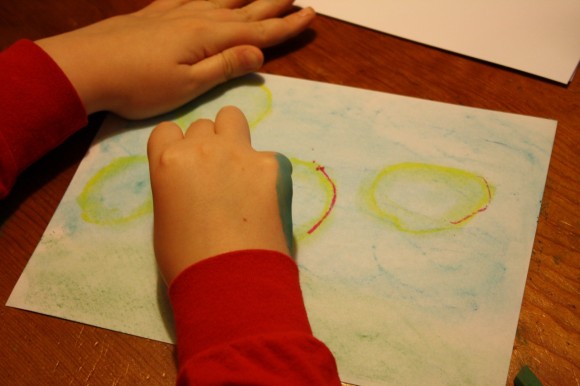 Next, add just a bit of pink – all on one side because of the light – to show how your bubble reflects.
You can choose to outline your bubbles in blue, as Nana did. The blue helps define the shapes. Or you can decide, as eldest did (above), to leave out the blue. Hers looks lighter and more transparent, don't you think?
One last touch. A bit of white on the same side as your pink. For depth. As 11-year-old did, above.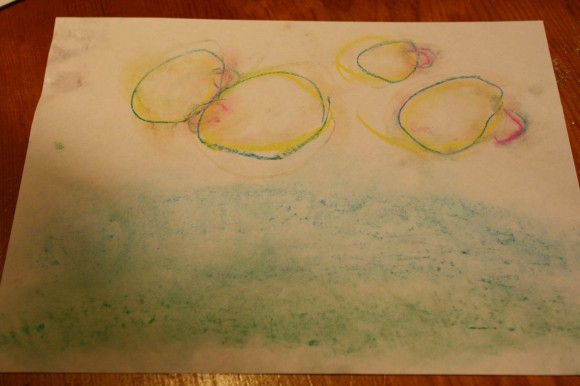 Five-year-old's bubbles.
Eight-year-old's pastel.
Three-year-old's bubble creation!
Then, of course, it's time to make some real bubbles.
Then, time to clean up!
A note on pastels: Pastels are an easy, forgiving medium. Fun for children and adults alike! Details on the pastels and paper we use, how and where to purchase, and links to all of Nana's other pastel lessons are all contained in the post Pastels plus links to tutorials. A simple set is very affordable.
The practical aspects of a mess: Pastels are blessedly messy. We always have baby wipes close by to wipe hands. We wear something we don't mind getting stained or don a smock.
Ready to blow some bubbles?