Enjoy this example of a chipmunk and squirrels homeschool nature study you can enjoy right in your own backyard!
Chipmunks and squirrels are pretty fast moving. However, we took a leisurely pace with this nature study, enjoying it here and there over the last couple of weeks. Mentioning it while we were outside. Being reminded of it when we saw a squirrel. Squirrels we know plenty about. They frequent our feeder and dart across the tree-lined roads.
Chipmunks and Squirrels Homeschool Nature Study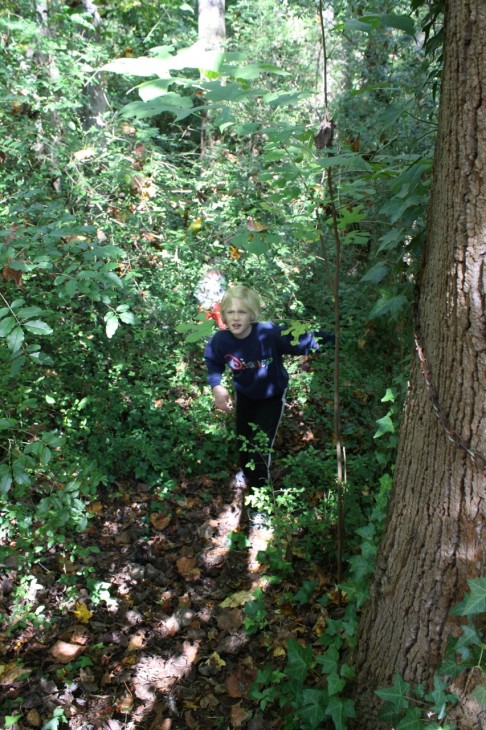 However, when we think of chipmunks, we think of Mama Ann's yard. Mama Ann is known for feeding birds. News of the abundance of bird seed has spread in the chipmunk community. So, of course we headed over to Mama Ann's for a visit and to see if we could spot chipmunks! We've seen chipmunks grab some prize fallen seed before. However, this time, all the children running around kept the chipmunks away.
But Mama Ann did show us one chipmunk home, plus the path they run over to pop down another entrance.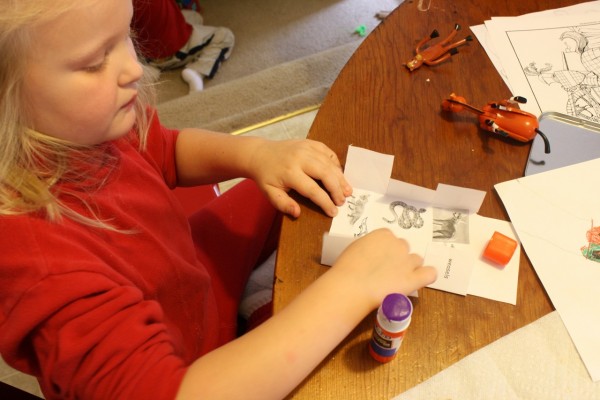 Gluing in a chipmunk's predators.
Also, over this last week, Eldest Boy and Littlest Girl worked together on a Chipmunk/Squirrel lapbook from Homeschool Share (also pictured at top). The link was provided in Homeschool Nature Study membership. The little flaps are great visual prompts for more research and learning. Plus, lapbooks are not just for younger children. I've found that the topics are wonderful jumping off places for my older ones. (Plus a fun project for brothers and sisters to enjoy together).
Me? I had no idea chipmunks were considered a ground squirrel. I knew they ran around on the ground but I've never thought of chipmunks as squirrels. But, the more we studied, the more it made sense. They make their homes in the ground 🙂
Other interest things we learned and discussed:
when chipmunks dig their homes, they put the extra dirt in the cheek pouches to carry it out (paraphrase from Handbook of Nature Study).
chipmunks build their homes in the ground. Squirrels build nests in the trees.
Middle Girl has spotted chipmunks running about in our backyard and thinks she knows where the burrow is.
We definitely see many more squirrels than chipmunks.
Eldest boy says he read that chipmunks also eat insects while squirrels stick to seeds and nuts.
Another afternoon we enjoyed the notebook and coloring pages from Homeschool Nature Study.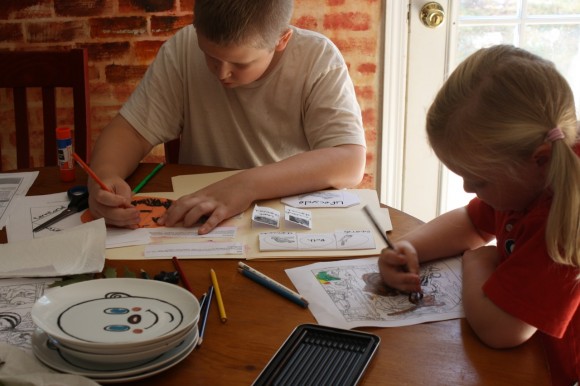 And more on the chipmunk lapbook.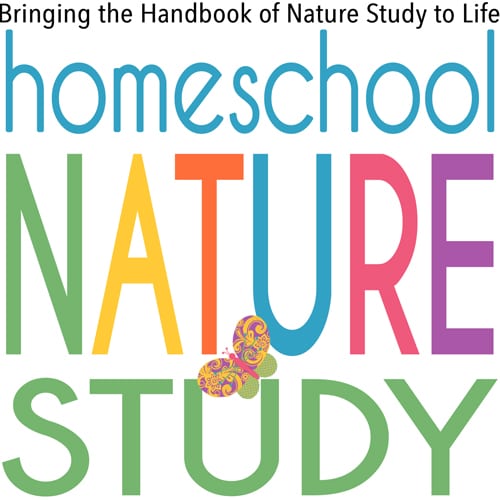 A lovely study at the height of the glory days of fall. Lots of outdoor time – with hopes of spotting chipmunks sprinkled in between enjoying the changing leaves.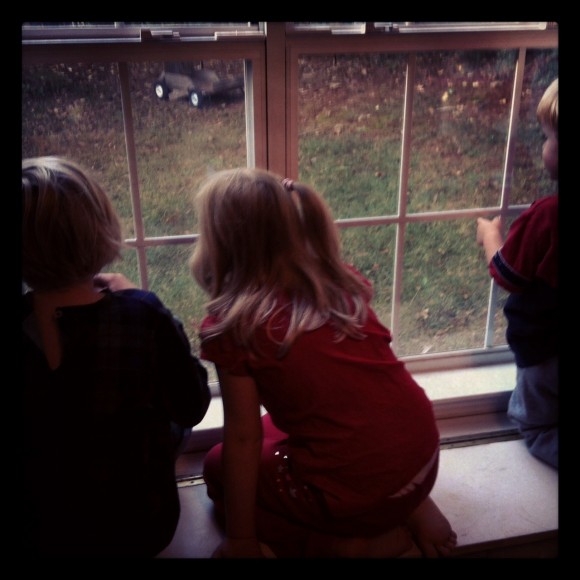 The morning I posted this the chipmunks were dashing and chasing each other all over the backyard. We enjoyed the show!
How about you? Do you see more chipmunks or squirrels around you?
You might also like our robin art and nature study for your backyard.
-first published October 2011