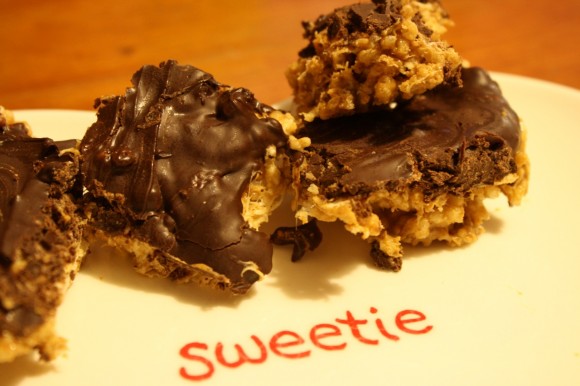 A while back, there was a little bakery that sold peanut butter Rice Krispy treats. Now just that is a treat itself. Even at $1 a piece. The topper was – those krispy treats were topped with chocolate!
So, the children and I set out to recreate this specialty with our favorite SunButter.
We simply followed the directions in the recipe on the SunButter site, Krispy on a Stick.
Except that we poured the mixed up SunButter and krispy goodness into a 9×13 pan. (Notice that we only filled half the pan. Middle Girl decided we needed some without chocolate. So we made a separate pan with the other half.)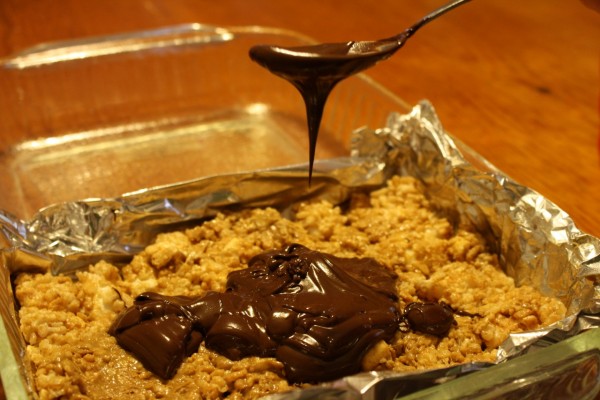 We let the krispies set in the fridge for a few minutes while we melted the chocolate chips in the microwave. Then, we poured that chocolate on top, spread it around and put it back in the fridge.
SunButter, chocolatey, krispy deliciosity! Here again is the recipe we followed on the SunButter site: Krispy on a Stick
Allergy-friendly cooking fun with children. Thanks to SunButter.