A fall favorite from 2010…

We are still enjoying fall scenes around our house. With that in mind, Nana taught us a pastel lesson with trees, water and reflection.
First, we gathered our colors. And, starting with the green, we drew a line for the grass.
Not a very thick line, to leave plenty of space for the water.
Next, the blue for the water and a bit of "fisting in" or softening of the picture with your fist or a finger…
Then, get your brown and add simple sticks for the tree trunks.
We did five trunks but feel free to do as many as you like, as five-year-old did…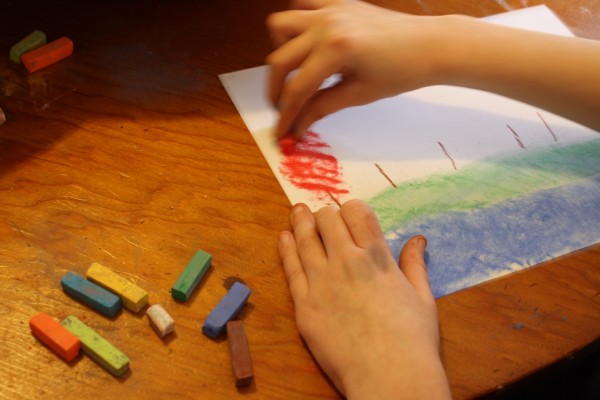 Keeping in mind that whatever you decide, the same number of trees will be reflected in your water. Next, your first tree color. We chose red…
Nana said that the orange and yellow trees need just a bit of green. Remember how those brilliant trees look as they are changing?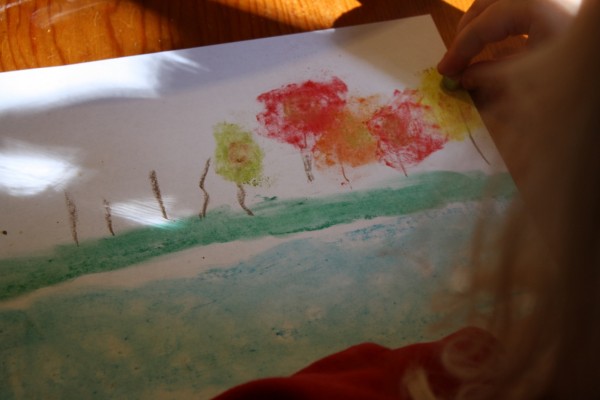 Then she joked and said that our trees sort of look like lollipops – all pretty colors on thin sticks.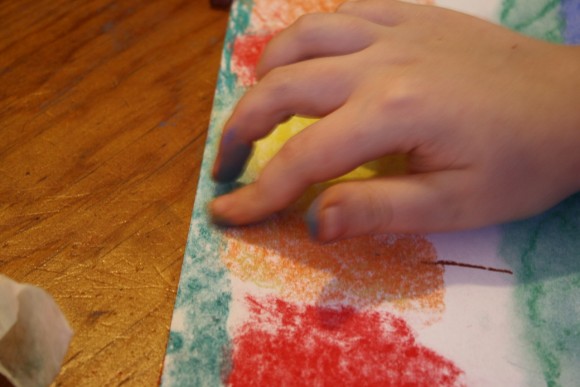 Next, you'll want to get your sky blue pastel stick…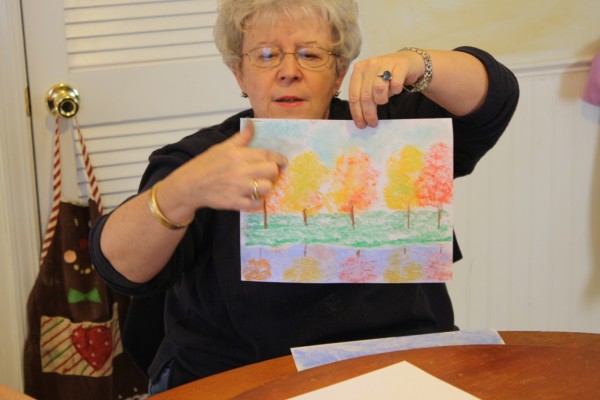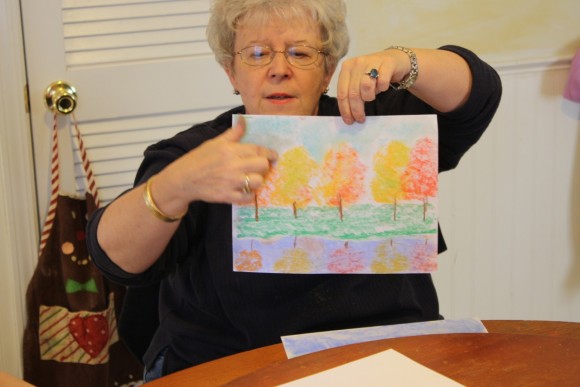 Fill in your sky above your trees. You can use your finger to soften it with a 'painterly affect.' Remember to fill in your sky between the ground and your trees as well.
Then, the fun part! The reflection of the colors in the water. Be sure to match your colors in the water with the tree above it.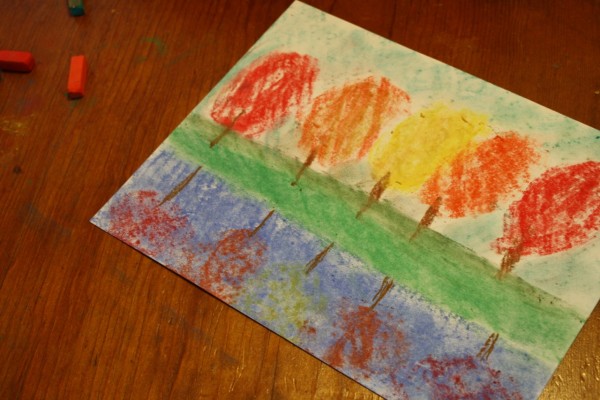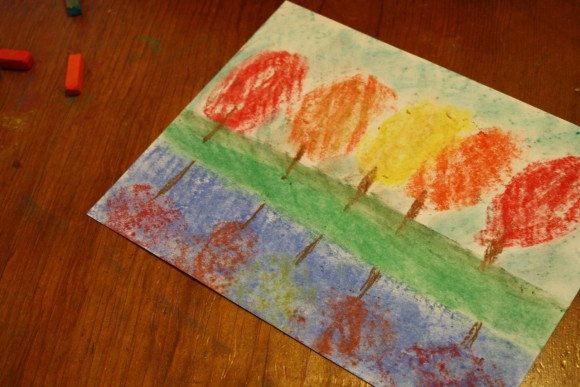 Think of how the water might ripple and just be gentle with the color there. (above by 13-year-old)
Get your white stick and add a little line near the water's edge, to highlight it. (by eight-year-old)
Branches for your trees with your brown. (by five-year-old)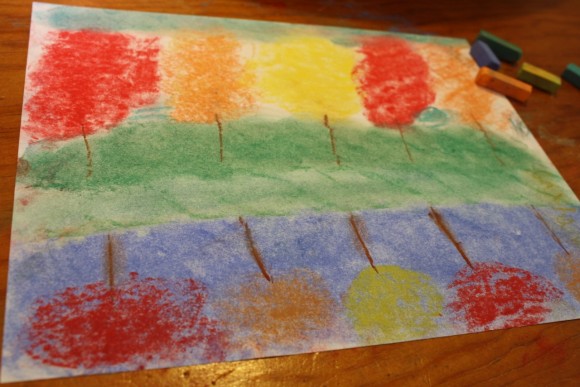 Be sure to pick a favorite color to sign your name. (by 11-year-old)
And you have finished your tree reflection!
Another fun afternoon with pastels! Thank you so much Nana
Print this lesson: Just click the green, 'print-friendly' button at the top, left of this post. You can choose to print the lesson with or without photos. By clicking the 'remove photos' box, you may print the text directions only.
A note on chalk pastels: Pastels are an easy, forgiving medium. Fun for children and adults alike! Details on the pastels and paper we use, how and where to purchase, and links to all of Nana's other pastel lessons (over 30 lessons now) are all contained in the post Pastels plus links to tutorials. A simple set is very affordable.
The practical aspects of a mess: Pastels are blessedly messy. We always have baby wipes close by to wipe hands. We wear something we don't mind getting stained or don a smock.
!