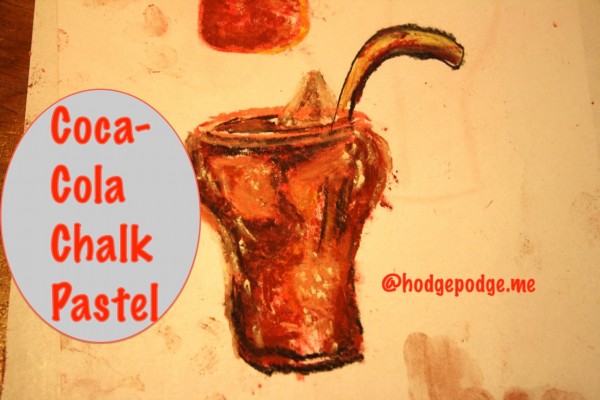 Being from the south, all things that are syrupy and carbonated are called Coke. Especially here in Georgia, around the Coke capitol of Atlanta. Just last month, we went as a family to the World of Coke for Middle Girl's birthday. All that said, we thought it appropriate to enjoy a Coca-Cola pastel. Nana helped us with just that. Leading us through the simple steps.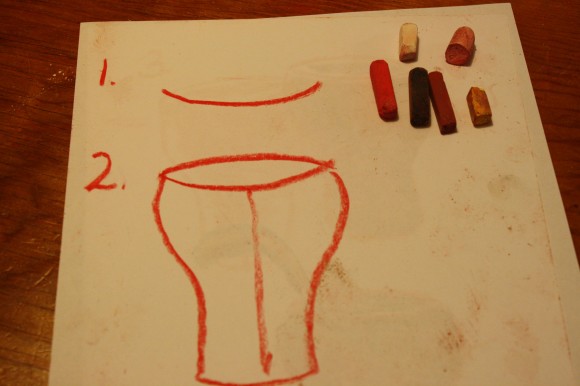 Gather your sugary dark colors: brown, black, dark orange (sort of a burgundy). Plus a pink, yellow and white. For paper, we used a piece of card stock cut in half. Then we followed Nana's steps, starting with the top of our glass. "Make a smiley," Nana said. Next…
…we drew a straight line down from the center of our smiley face.
This helped us make the sides of our glass equal.
Then, Nana showed us how to fill in, "skumble", the dark orange color, to color our glass. Turn your orange pastel stick on its side.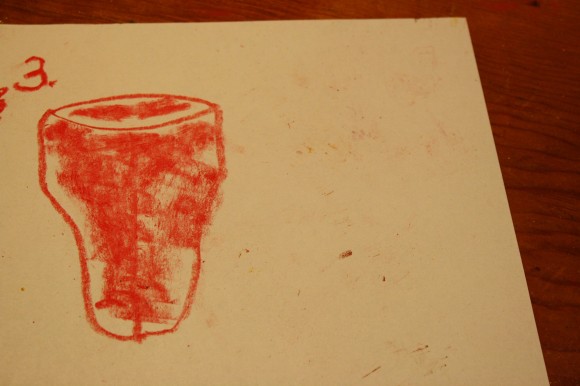 See? The color covers up your line. And if you haven't rounded out the top of your glass, go ahead and do that now.
This next step we filled in the fun parts. We skumbled brown to make the cola syrup – around the outer part of the glass.
Nana also showed us how to use our yellow pastel and make ice cubes! Then, with our black pastel, we skumbled, just a bit around the outer part of the glass, just as we had done with our brown.
Next, we outlined the glass and the top with black. We also blended the colors around the ice cubes, making smooth soda.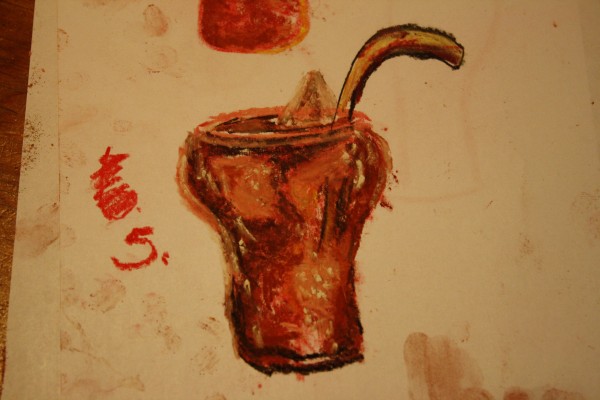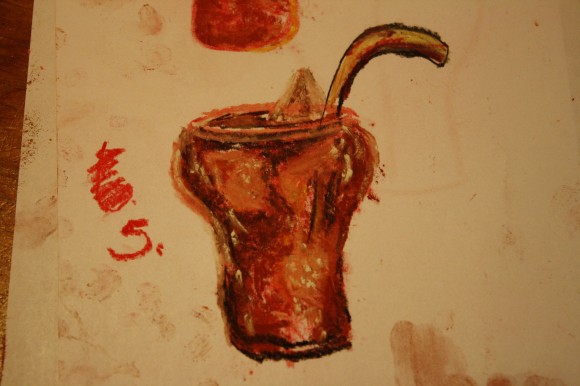 Another fun part! Nana thought it would be fun to add a straw. Each child picked their own straw color.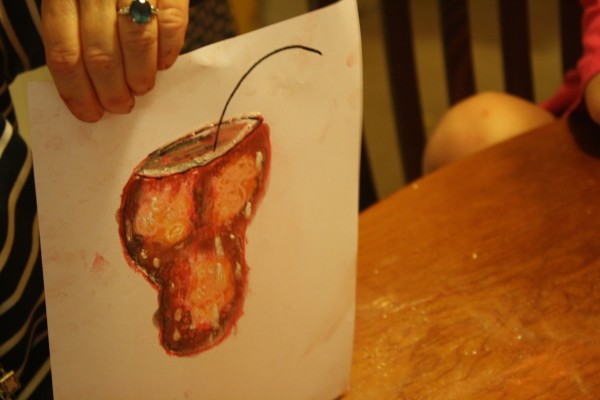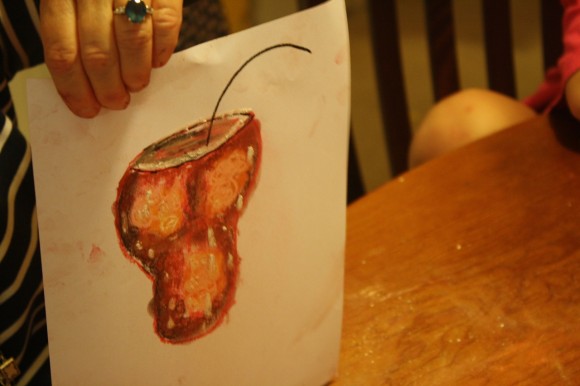 And we paid special attention as Nana explained how to place our straw around and beside our ice cubes. Just draw one line of your straw to begin with.
Then finish the other part of your straw, even drawing an extra line of color straight down the middle, as many straws have.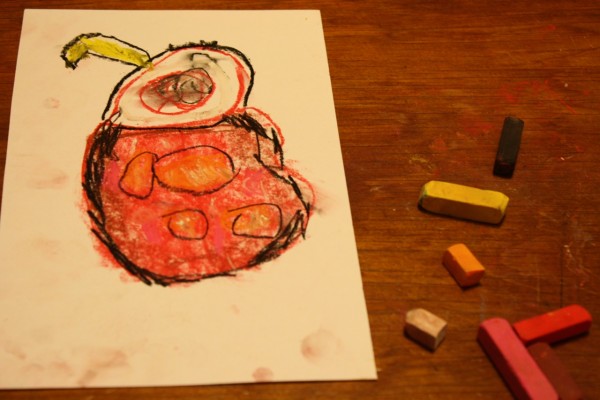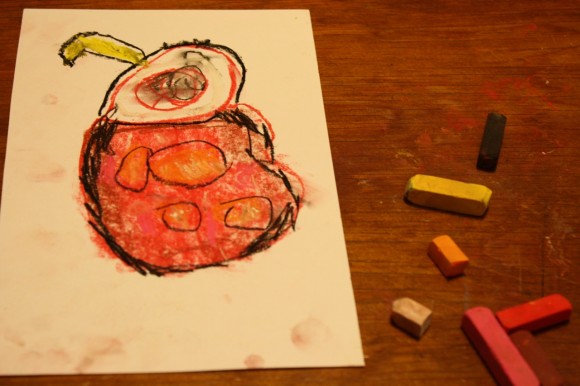 Five-year-old's glass of Coke
by nine-year-old – with a blue straw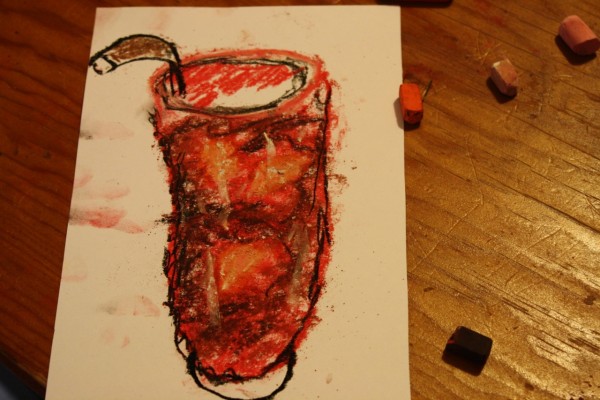 by 12-year-old
It's such fun to see their pastels improving with each lesson. Thank you, Nana for teaching us! Now, maybe it's time for a Coke float?
A note on chalk pastels: Pastels are an easy, forgiving medium. Fun for children and adults alike! Details on the pastels and paper we use, how and where to purchase, and links to all of Nana's other pastel lessons (over 30 lessons now) are all contained in the post Pastels plus links to tutorials. A simple set is very affordable.
The practical aspects of a mess: Pastels are blessedly messy. We always have baby wipes close by to wipe hands. We wear something we don't mind getting stained or don a smock.