Right before bed one night I opened the Cook Box. Guess what I saw? Mini graham cracker pie crusts and a box of chocolate pudding mix!
I asked my mother if I could make them. She said yes!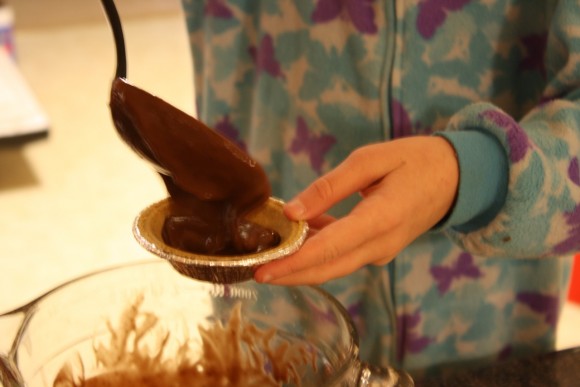 I made the pudding and poured the pudding into the pie crusts. And I took the squirt whipped cream out of the refrigerator. I squirted some onto most of the pies.
Then I served them to my family!
Bye!!!  🙂