"This tastes like cake!" tall girl exclaims as she reaches for another slice. It's a regular weeknight when I decide to make the recipe from the red and white checked, I'm Writing My Own Cookbook. The cookbook my mother gave me when I was a new bride. The well-loved scrapbook of family recipes. At the top of the cornbread page, Nana wrote…
"This is a special, company-type cornbread – really one of the best I've ever eaten."
Why not make it for the company of family? The black-eyed peas make Middle Girl's eyes light up as she spins the lazy susan to get to the bowl full. Tomatoes, shared from a friend's garden bounty, are sliced just for the sprinkling of salt and pepper. "Meatball!" Littlest happily declares. Just 10 minutes before he'd been tugging on my leg, asking for a cheese slice.
It's the fried zucchini that Little Girl scoops with a big serving spoon. Half an hour before, with her chef hat on, she'd helped Nana slice, dip and dredge. Now, she wanted a taste.
The daughter that set the table had placed the You Are Special Today plate in front of Nana. We take turns. "I appreciate Nana because she lets me cut zucchini…" "…I appreciate getting to see her latest picture!"
And I silently count…Recipes of grandmothers, mothers, aunts.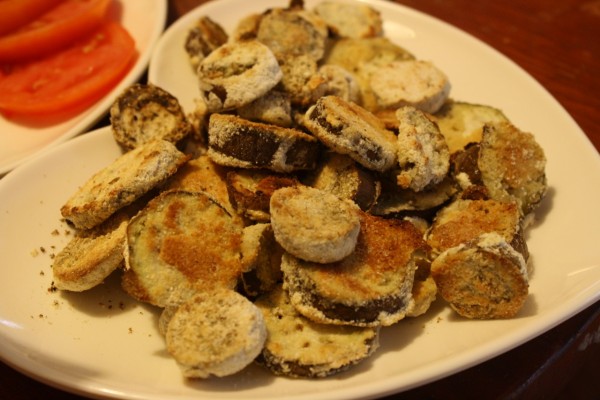 Summer time vegetables filling up plates.
A supper time habit of taking turns with the You Are Special Plate so that we Celebrate Every Day and take time to notice the special things of one person each night. Taking turns around the table. Even Mama and Daddy get a turn.
Or, maybe another night, we play Mad, Sad, Glad. The supper table might be the spot to work things out between siblings, discuss hurt feelings. What mad you mad today? Then, end with some happy news – something glad.
In between the loud whistling of one and another needing to wipe a chin, we can all count blessings this way. Share the goodness of the day. The every day.
"Daddy, I filled in my school schedule and I want to read more books this year!"
"I made an 82 on my math today!"
"Daddy, I had to put two band-aids on my toes. They were bleeding from jumping into the pool so much."
"I love my train table."
"Yes, she folded all her laundry and put it away!"
"I built a door bell with the snap circuits."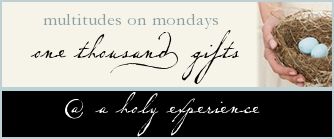 Psalm 34:8
O taste and see that the LORD is good; blessed is the man that trusteth in Him!
Counting gifts 2597-2613.