Clearing my calendar can be freeing. There's just something about a long stretch of time without commitments. Children feel the same way when they aren't hurried through activities. A whole day to paint and create? Yes, please. Knowing that I can give our homeschool an extras day was somewhat revolutionary to me.

Because all of sudden a couple of weeks fly by and we still haven't read the rest of that book or we still haven't made a salt dough map. Or it's rained and we haven't taken a nature walk.
Declare an Extras Day
So, every now and then I just declare a full day of extras. Truth be told these are the biggest memory making days of all. Sure there are messes but we're already pulling out this and that for a history project, why not do an art lesson? Indeed why not. We are homeschoolers.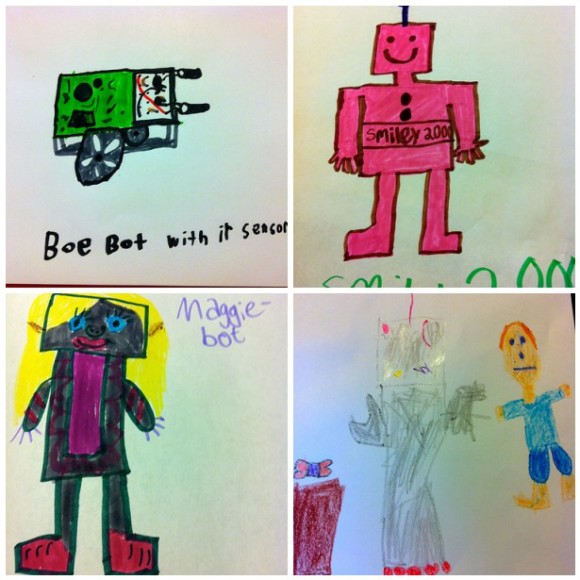 Sketch Tuesday – R is for Robot – sketching while we listen to our composer with Harmony Fine Arts.
When? You could set aside one Friday a month for an extras day. You could do all the extras one day a week even! Or, as I shared in my Time Management post, you can do one extra each day of the week. There's just something about making a day of it.
Here are a few example of extra days we enjoy:

Hands on Geography
Yes, if all your ages are included then you get all those sensory and motor skills practice in for the youngest ones. Making a salt dough map – reading a recipe. Art with painting. Even more ideas in Hands on Geography for Multiple Ages.

Art afternoons
While this isn't usually a whole day, I often figure that while we have all the art supplies out, we might as well enjoy Sketch Tuesday and Harmony Fine Arts and pull out the chalk pastels too.

History days
We sit by the fire and read and read and read. Some children work on a lapbook while I read. Another child puts together a display board. Someone could even write an outline for a book report.
Immersing your children in a full day of extras will help them to see all the fun of that particular subject. It will also help you feel accomplished as the parent/teacher and set aside the guilt of not getting to a resource.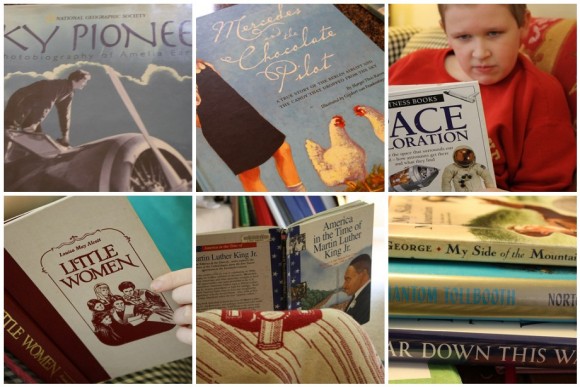 I hope this week you have been encouraged to enjoy those enriching subjects in your homeschool. Sometimes it simply takes an adjustment in thinking on your part as the parent. Sometimes it's a schedule change. Just pick the one 'extra' that appeals to you and your children the most. First do those three Rs well – and then fit in the fun!
Today is an extras day in our homeschool, in fact. We are writing. I have the supplies ready for the younger ones to decorate thank you notes. The older ones have some Tapestry of Grace writing assignments we'll finish up – which will mix in much history.
Many thanks to our Friday hostesses!
January is the perfect time to soak up some homeschool encouragement. Hop on over and check out all the topics by the ladies of iHomeschool Network – January 2013 Hopscotch.
Did you miss the rest of How to Fit in All the Homeschool Extras?
~Subscribe to Hodgepodge for more homeschool help!
Questions after this week? What are your children's favorite extras to fit in?