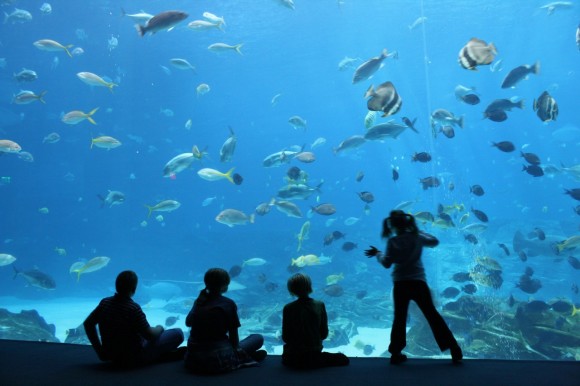 "WHERE are the SHARKS?" She needs to know as soon as we walk through the aquarium doors. She-who-turned-six simply adores sharks.
Quite by accident we've been enjoying destination birthdays as a family this year. Well, Eldest Boy did have a milestone, planned, 12-year-old trip to the Creation Museum. But for the rest of the children, our habit of birthdays the easy way was replaced with local adventures. All about half an hour from home. See, we've told the children that, starting at age five, they can host friends for a party. Every other year.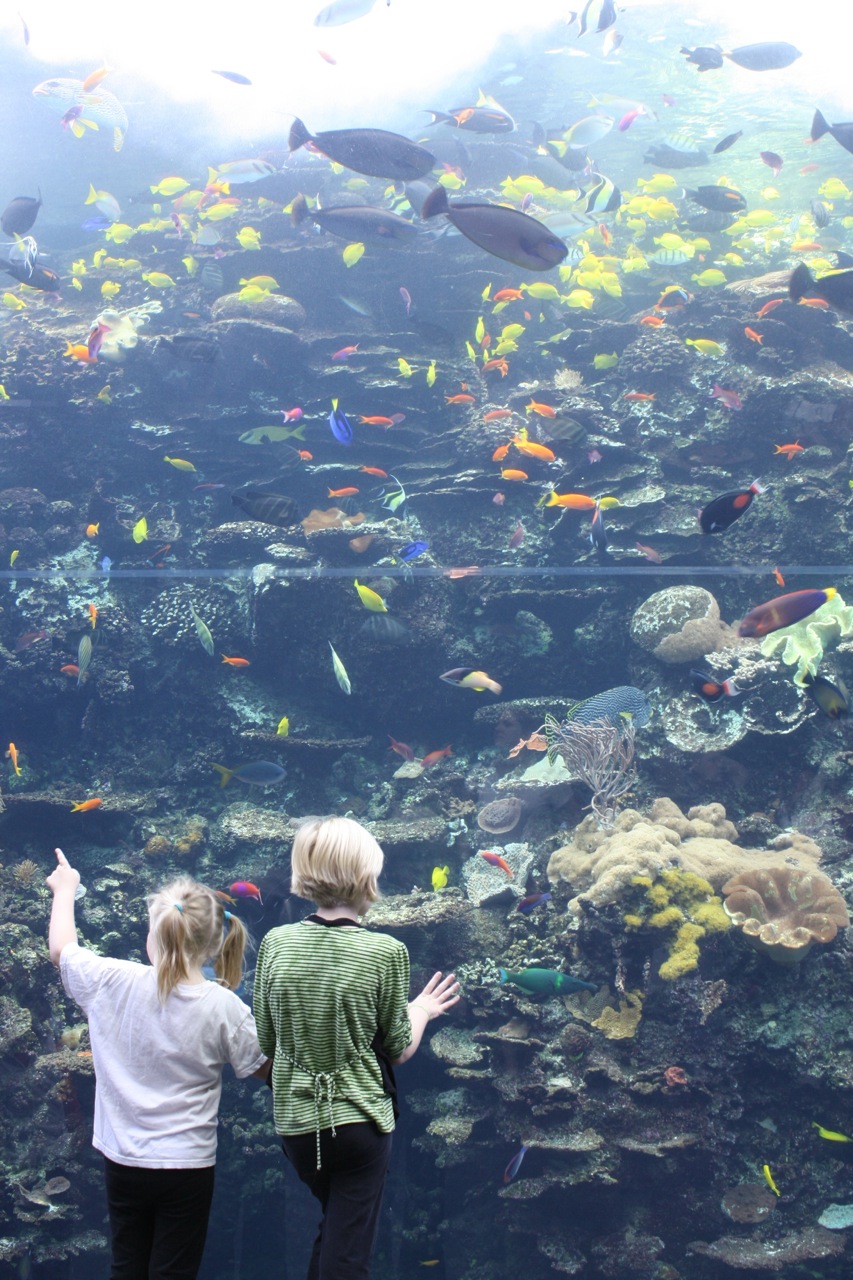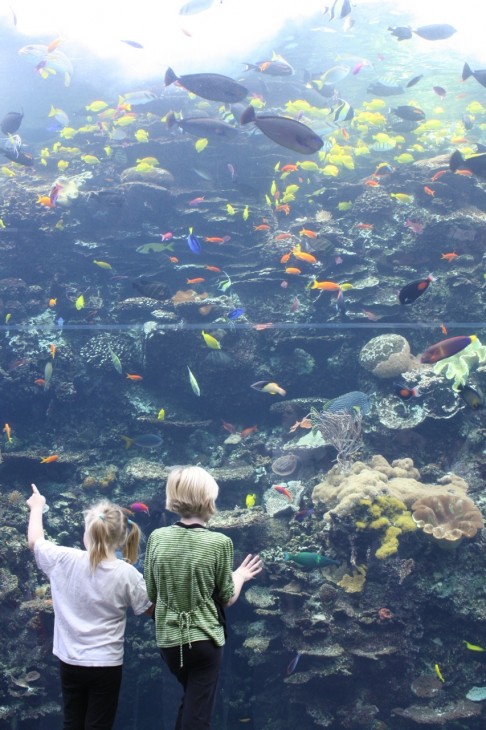 But this year, nine-year-old chose the Coca-Cola museum with the family. A local field trip to follow our study of the 1900s last school year.
Georgia Aquarium Birthday
And, six-year-old chose her friends – the sharks. And their friends, the fish.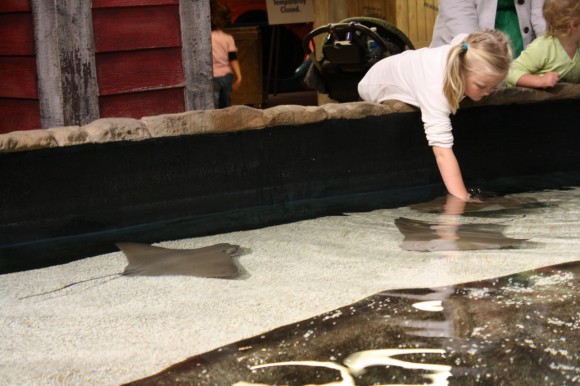 A touch tank of manta rays…
And other favorites like sea turtles…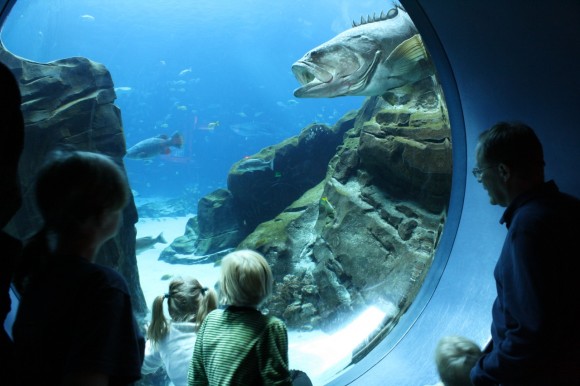 Plus plenty of giant fish.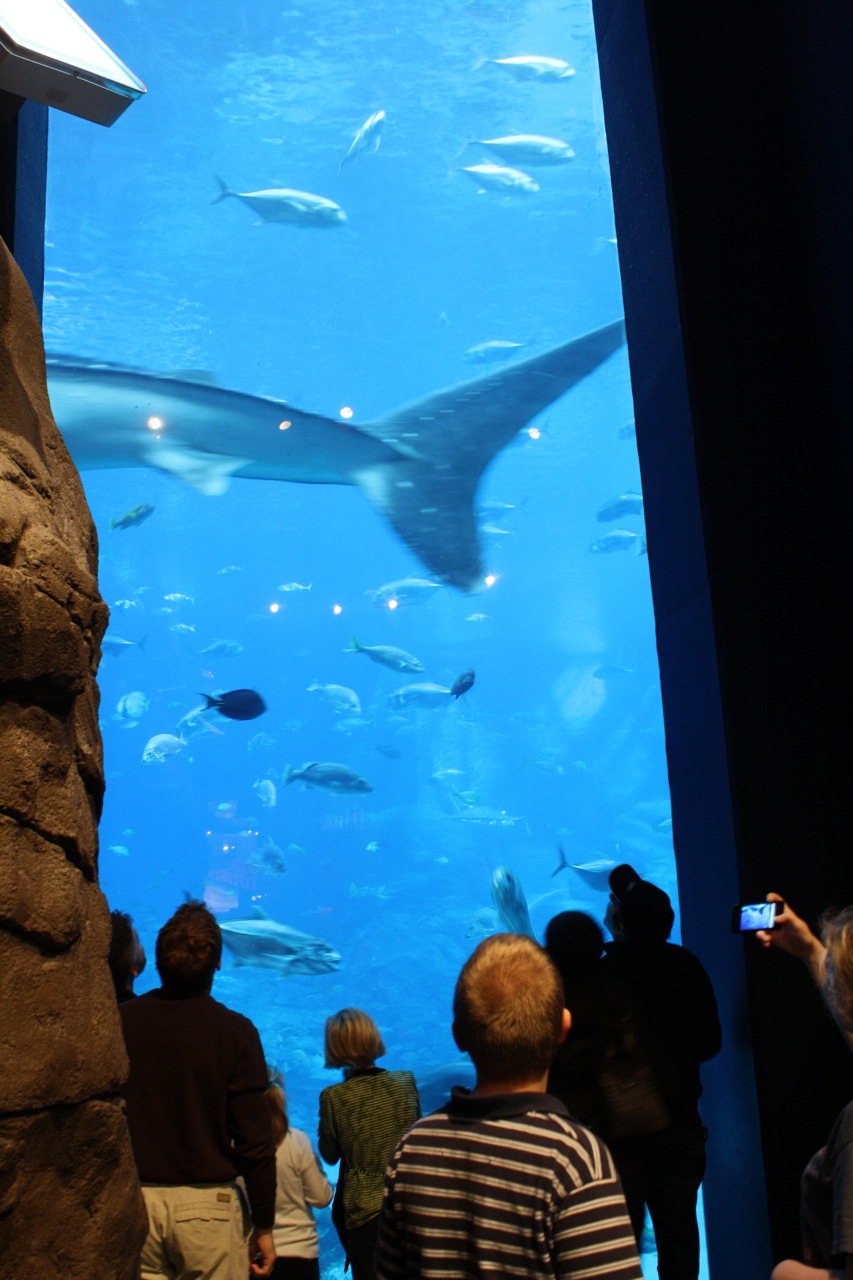 And aquarium walls two stories high.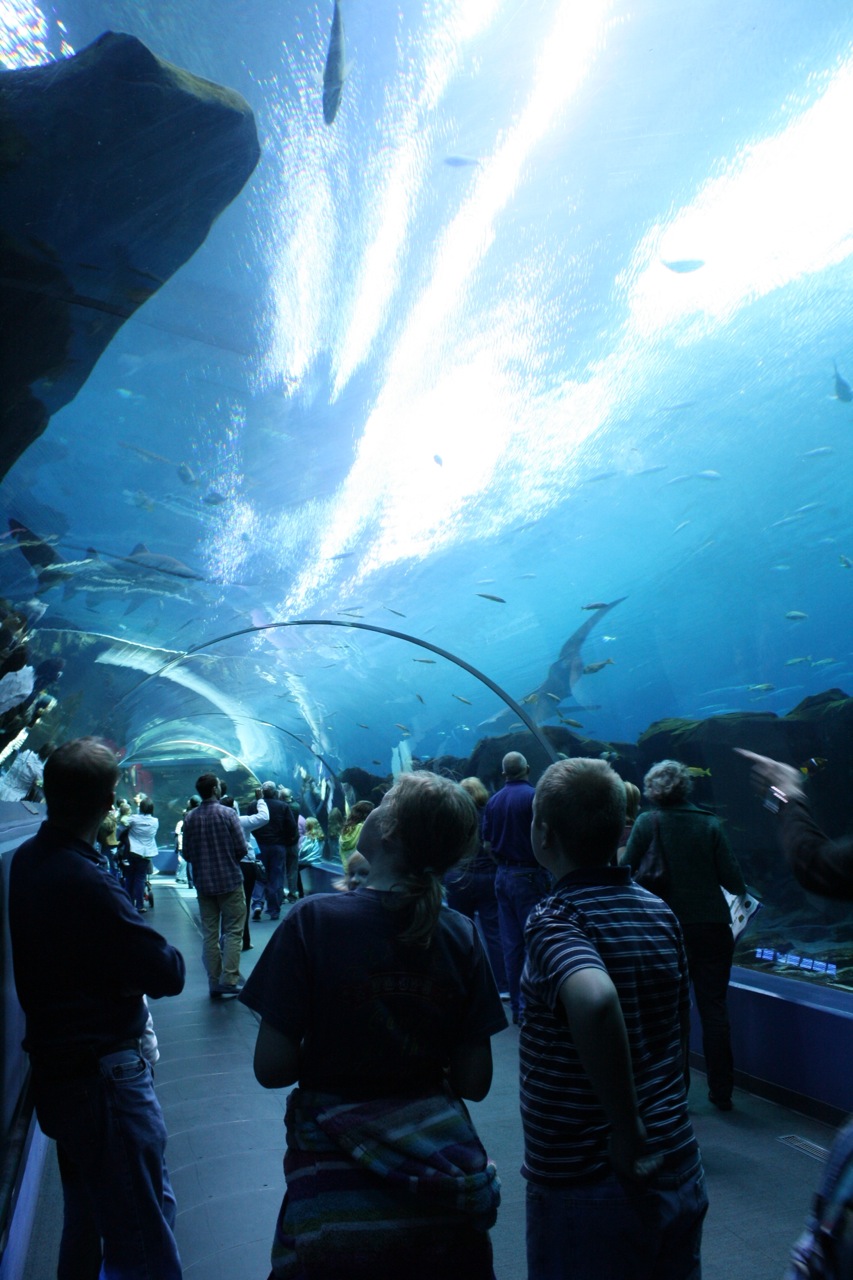 Her eyes were wide the whole afternoon. Awe and wonder at creation. And what joy for these parents to hear everyone – the whole family saying – "look!" "look!" "look!"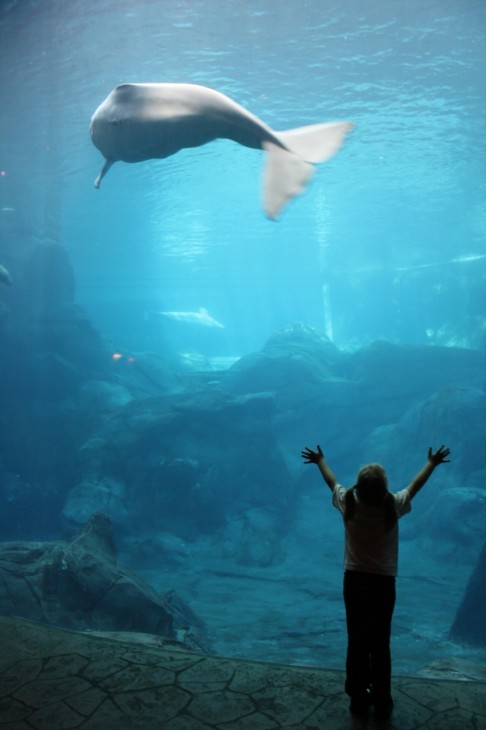 What better gift than memories?
Counting the gifts of celebration 2785-2797.
 There is the sea, vast and spacious, teeming with creatures beyond number— living things both large and small. Psalm 104:25