Learn how to draw a garden spider with chalk pastels with Nana's video art lesson! This tutorial was inspired by the garden spider and the web she built right out the Hodgepodge family room window. This is not the first time a garden spider chose to build her web within view. And so, the grandchildren pulled out the southeastern field guide.
And Barb-Harmony Art Mom suggested on Instagram that we make a garden spider our next tutorial. And, so, here is Nana with a video art tutorial. Watch the video below and paint your own garden writer spider!
Free Homeschool Art Lesson: Draw a Garden Spider
Remember you can make the spider's squiggly "z" writing in the web too!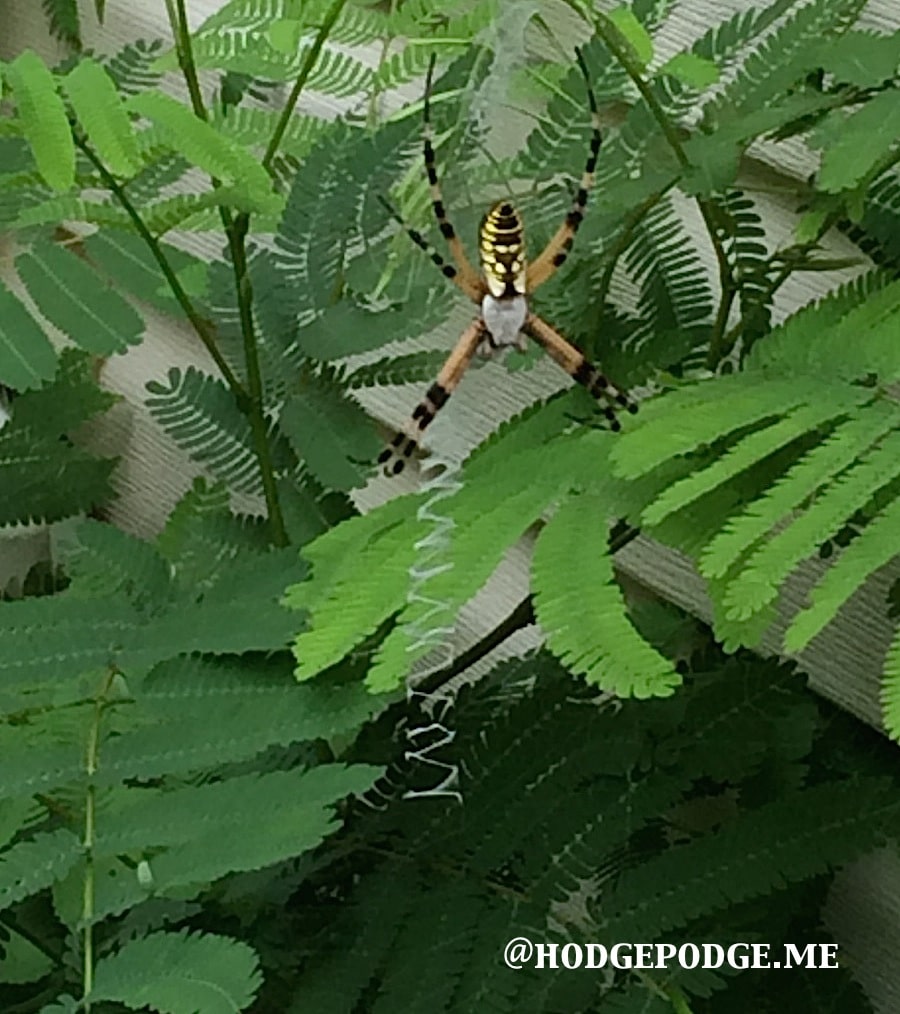 Here is a photo of the garden spider outside our window.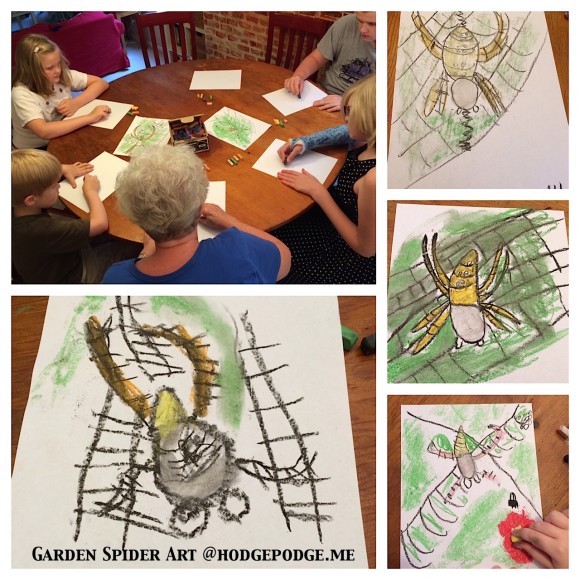 We had a great time learning to paint our garden spider – with all our ages. So much so that we enjoyed even more spider nature studies with webs!
We also had fun hunting for cobwebs and painting a web with chalk pastels!
Do you love Charlotte's Web? Enjoy these Charlotte's Web Homeschool Art Lessons at You ARE an ARTiST!
FEATURING YOU! YOU ARE AN ARTIST!
So, paint your spider art and be sure to share with us! Simply tag @chalkpastelart on social media, use the #YouAREanArtist hashtag, or upload a photo to the ChalkPastel.com Facebook page!
A note on chalk pastels: Pastels are an easy, forgiving medium. Fun for children and adults alike! Details on the pastels and paper we use, how and where to purchase and more in Getting Started in Chalk Pastel Art.
The practical aspects of a mess: Pastels are blessedly messy. We always have baby wipes close by to wipe hands. We wear something we don't mind getting stained or don a smock.
Do you and your artists learn best with a video art tutorial? Find our Video Art Lessons at ChalkPastel.com!
-originally published 2014