Enjoy this fun inspiration for at home kids activities for every month of the year! These are a homeschool mom's favorites resources!
Year Round Kids Activities At Home
Need ideas for your homeschool day? We've included art, nature study, unit studies, lesson plans and more!
January Homeschool Lessons
The Very Best Tips for Homeschooling in January: A Homeschool Mom's Secrets – Here is a homeschool mom's best tips for homeschooling in January! With the January homeschool comes several comforts. Like moving math up close to the fire. Fuzzy socks and soft sweaters, blankets. It's just so suitable for reading. And since we are indoors, it is of course, a perfect time for ART!
Homeschool New Year's Resolutions – Homeschool New Year's Resolutions – evaluating, rethinking, resetting and making goals for the New Year.
What a January Routine Looks Like for Multiple Ages – Are you returning to a routine in your January homeschool? Here is an example of how the first two weeks of January can go for a homeschool family with multiple ages from first grade to a high school junior.
5 January Homeschool Family Fun Ideas – Use some of the silly, but actual, celebrations below or create unique family ones to make every day a holiday.
January Homeschool Celebrations – A brand new year means a blank calendar to fill with family fun and festivities! Incorporate some of the silly holidays below into the lesson plans for January to make treasured memories, memories that will warm the hearts of those you love.
January Nature Studies Perfect for Winter Homeschooling – Make plans to get outside for a brisk nature walk and then to follow up with a nature journal page recording all of the interesting things you found while outside.
January Homeschool Art Activities – These January homeschool art activities will keep you going through the coldest month of the year with fun, indoor projects for all ages.
New Year Clean Slate for Day to Day Homeschooling – A new year can offer a clean slate. Here's how you can find encouragement and even a new start in the day to day homeschooling and household tasks.
February Lesson Plans
A Homeschool Mom's Guide to Fun February Learning – This is a perfect month to jump into a homeschool mom's guide to fun February learning and remind ourselves of the joys of homeschooling and make some memories together!
February Homeschool Art Activities You Will Love – from Groundhog Day to Valentine's Day and Presidents Day! We have gathered our favorites for homeschool families to get you ready for a fabulous February!
February Nature Studies Great for Bird Watching – Includes The Backyard Bird Count and more!
February Homeschool Fun – The month of love may be short on the calendar, but that just means you'll need to go the extra mile to squeeze in as much love and hugs and affection with the family before the month ends!
February Homeschool Family Fun Ideas – Incorporate some of the zany, but real, holidays below into your curriculum this month or fit in the fun activities on the weekend to create lasting memories with the family. Warm up hearts this winter with the cool celebrations below and make every day a holiday.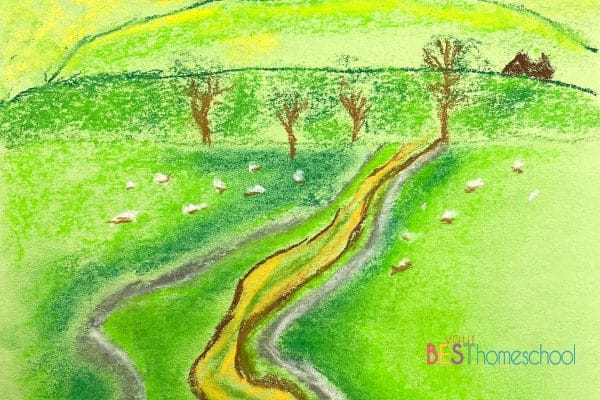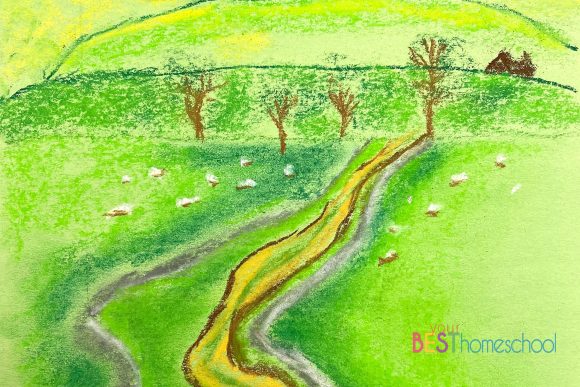 March Kids Activities at Home
March Homeschool Art Activities – Add a beautiful layer of education with art! With these March homeschool art activities and spring homeschool ideas, you can celebrate Lent, St. Patrick's Day, Dr. Seuss and Van Gogh's birthday and more! Nana has human anatomy science lessons to add to her continuing series as well.
5 March Homeschool Family Fun Ideas – March marks the time of year when everything begins to turn green, from the tip-tops of trees with fresh buds and leaflets to the bottom of the toes with new blades of grass. With four-leaf-clovers and cookie sprinkles and t-shirts in every shade of green, the month of March hints that spring is around the corner.
March Homeschool Celebrations – Celebrate every moment of March and don't let the month blow past without making lots of family memories. Try some of the March homeschool celebrations below or create unique family ones of your own.
The wind blows where it wishes, and you hear its sound, but you do not know where it comes from or where it goes. So it is with everyone who is born of the Spirit. John 3:8 (ESV)
10 March Nature Study Activities Perfect for Spring – Celebrate the first day of spring! March brings beautiful spring opportunities to homeschool families.
March Inspiration for Homeschool Moms – Here is a big list of March inspiration for homeschool moms. It's time to kick off spring, to notice beauty and to switch things up in your homeschool schedule.
April Homeschool Ideas for Moms
A Homeschool Mom's Spring Guide – Lean into making sweet memories with your children with a homeschool mom's spring guide to awesome April activities. Plant some seeds, play outside, be creative – all while learning!
7 April Nature Activities Perfect for Enjoying the Outdoors – With the weather warming up, these April nature activities for enjoying the outdoors have you covered. Simple and beautiful ideas for enjoying nature!
April Homeschool Celebrations – Spring is here! How beautiful and magnificent. Enjoy April homeschool celebrations to the fullest with family and don't miss a moment of the glory!
"He is like a tree planted by streams of water that yields its fruit in its season, and its leaf does not wither. In all that he does, he prospers." Psalm 1:3 (ESV)
A Year Round Seasonal Tree Study – This year round seasonal tree study for your homeschool includes Spring, summer, fall, and winter all in a mix of chalk pastel and acrylic paintings. These lessons are perfect for kids and adults alike. So, sit back, and let Nana guide you through the four seasons with trees.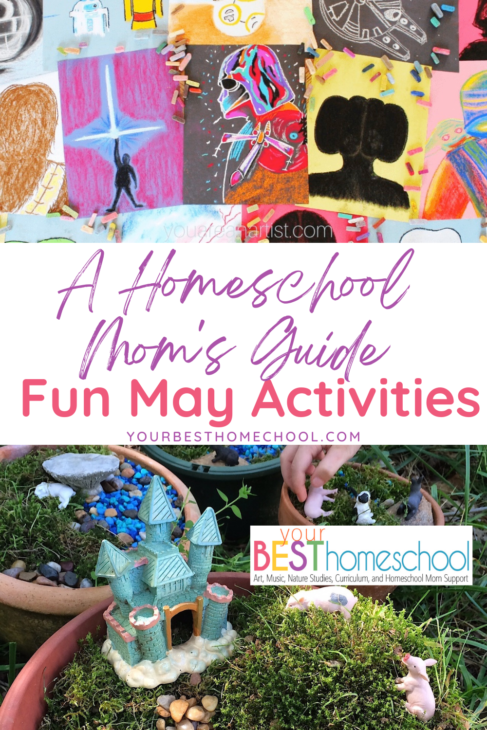 May Homeschool Fun Kids Activities at Home
Homeschool Garden Activities for May Nature Studies – "A child who makes a garden, and then becomes intimate with the plants he cultivates, and comes to understand the interrelation of the various forms of life which he finds in his garden, has progressed far in the fundamental knowledge of nature's ways as well as in a practical knowledge of agriculture."Handbook of Nature Study, page 20 in the section "Gardening and nature Study"
May Homeschool Art Activities – You can include beautiful blooming flowers for your nature studies, celebrate mothers, use the force for May the 4th Be With You and paint an American flag for Memorial Day.
5 May Homeschool Family Fun Ideas – You know there is a day and holiday for everything right? Take some time during this month to check out these May Homeschool Family Fun Ideas based on some of the wacky days celebrated in May!
May Homeschool Celebrations – Thirty days of April hath no more and the calendar slipped into a new month. May flowers bloom exquisitely and decorate landscapes, ushering in a wealth of springtime beauty.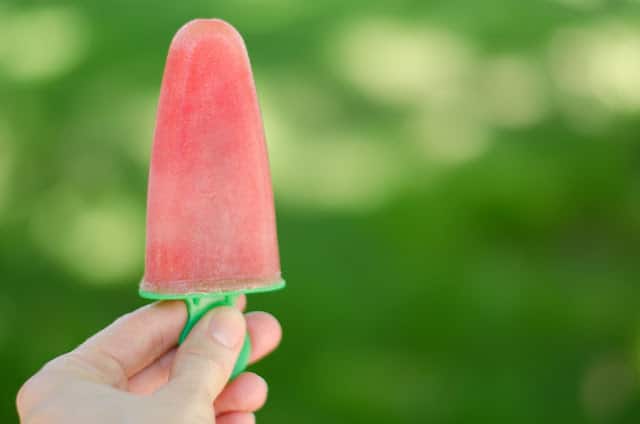 June Homeschool Mom Helps
10 Favorite Fun Ideas for Summer Break – "Oh yes! Three days until summer… no more pencils, no more books, no more"… well, you get the idea.
Summer Ideas for Kids: A Chalkboard List for Your Family – Here are some fun summer ideas for kids and a chalkboard list for your family so it is easily seen. I love chalkboard. I also appreciate a good list. And so we created a chalkboard of summer prompts. A combination of the two!
Homeschool Art Activities Perfect for Summer Fun! kick off summer break and keep any mention of boredom at bay! You can include Nana's new earthworm lesson for your nature studies, celebrate fathers, go to the outer reaches of space with her solar system lessons and travel American Landmarks and national parks. Let's start the fun!
June Nature Study for Summer Fun – Shirley shares, "So this summer I want to encourage you to take lots of walks. Eat lots of picnics outdoors. Take your shoes off and paddle in cool streams with your children. Lie down in flower-filled meadows looking up at the blue skies and find shapes in the clouds. Take time to plan a long, slow, purposeful summer with your families."
5 June Homeschool Family Fun Ideas – Use those extra moments to make sizzling summer memories with those you love, and give thanks to the maker of the seasons: "Thou hast set all the borders of the earth: thou hast made summer and winter." Psalm 74:17 (KJV). Try some of the zany, but real, June homeschool family fun ideas below or create some of your own special summer events.
June Homeschool Celebrations – Run barefoot through sprinklers, blow bubbles, play with parachute toys, hike new paths in the community, stay up way past bedtime to watch family movies, and listen to praise music while doing summertime chores.
July Homeschool Help
I'm Bored Jar: Summer Edition – First, I went through the list of suggested activities and deleted a few that maybe wouldn't work so well for us and added a few of our own. I didn't buy anything to make the jar. I used an old candle jar and ribbon I had leftover from another project.
Summer Nature Study: Learn and Have Fun When It's Hot Outside – I want to encourage those that have emailed me lately telling me that it is too hot to participate in the Outdoor Hour Challenges right now in their part of the world. I sat and thought about how we can accomplish the Outdoor Hour even when the temperatures and humidity get up to the point where staying outdoors is unpleasant and potentially dangerous.
July Activities: Summer Nature Study – What a joyous time to enjoy the outdoors at a slow and delightful pace! These July activities for summer nature study are packed full of fun ideas for your family. Don't miss the July nature craft and the Outdoor Mom for members!
5 July Homeschool Family Fun Ideas – To help you get started, try out some of the cool activities below for the hot days of July, or make up a few unique celebrations of your own!
July Homeschool Celebrations – Try out some of the wild, but real, July homeschool celebrations below and throw in some unique ones created just for your family, too.
July Homeschool Art Activities – What a celebratory month July is! With these July homeschool art activities, you can celebrate Independence Day, Shark Week, blueberry month, famous authors birthdays, National Ice Cream Day, Moon Day and MORE!
A Homeschool Mom's Guide to Christmas in July – It's hot outside. Mosquitoes abound (at least here in the south). I bet you are fanning yourself as you are reading this. Ready for some cool thoughts for mid-summer? Our annual tradition of Christmas in July will have you and your children smiling.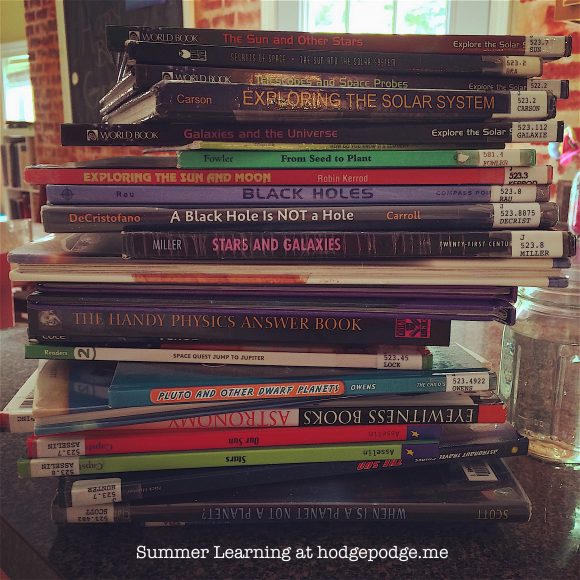 August Homeschool Fun
Mega List of August Summer Walks and Nature Study Activities – Taking nature walks can be as simple as putting on your shoes and heading out the door, letting nature inspire what you do and what you study. Or, you can have a few ideas in mind before you head out the door.
Ideas for Homeschool Schedules – I've compiled a list of everything you need to create the perfect homeschool schedule for your family. But first… why a schedule?
Wonderful Learning With August Art Activities – Are you enjoying the the dog days of summer? Maybe you're looking for some boredom busters? Or you're hoping for one more week of Summer Art Camp. These ideas will inspire fun and easy learning!
5 August Homeschool Family Fun Ideas – Don't abandon summer just yet – make warm memories to cherish with some of the silly, but real, celebrations below or create your own cool, summer festivities.
August Homeschool Celebrations – Enjoy these August homeschool celebrations with your loved ones and make memories this month!
Homeschool Picture Books Just in Time for Back to School! This is a collection of books specifically depicting homeschoolers and the lives they lead. I created this collection of homeschool picture books so that homeschoolers can celebrate what their school journey looks like.
September Learning Fun for All Ages
The Ultimate Guide to Fall Leaf Activities – There are many things about fall that are comforting and familiar. The cooler weather, brilliant blue skies and gorgeous tree color make a beautiful combination. For homeschool moms, having a warm cup of tea and watching the leaves swirl out the kitchen window is a simple and cozy thing to do. You might even want to make our favorite pumpkin muffins (they are gluten free!) or morning bars recipe.
Making Memories This Fall in Your Homeschool – Leaf trips, tromps through my grandmother's woods, and just noticing changes right in our own backyard. The cooler weather, brilliant blue skies and gorgeous tree color make a beautiful combination.
September Adventure Art Activities – The start of a homeschool year has always been an exciting time in our home and the perfect chance to add new art activities.
September Nature Studies: Signs of Fall – Are you looking for ideas for some simple fall nature study ideas? Enjoy these ideas and pick those that get you excited to be outdoors this season with your children.
October Homeschool Ideas for Moms
Entertaining Pumpkin Activities Your Children Will Love! Whether you are wanting to do 'pumpkin homeschool' or simply enjoy a fun pumpkin art lesson, these are entertaining pumpkin activities your child will love!
October Nature Study Activities for Kids of All Ages – October can often be the most mild and inviting time to be outdoors! The mornings are cool, the sunshine abundant, and the afternoons offer the perfect invitation to take a walk crunching the leaves under the foot. I hope your month is full of sunshine and outdoor walks too with these engaging October nature studies.
The Ultimate Guide of Fun Apple and Pumpkin Activities – When the air turns cooler and the leaves start to change color, it is always fun to learn more about apples and pumpkins! Enjoy this ultimate guide of fun apple and pumpkin nature study ideas for your homeschool.
5 October Homeschool Family Fun Ideas – Hints of cooler weather tempt and tease the senses, promising the arrival of autumn in all its glory. According to the calendar, fall arrived a week or so ago, but the true splendor of the season seems to trickle in, with pumpkin sightings, scarecrow smiles, and brilliant shades of fall dangling from treetops. Pick one tree in particular to watch throughout the month of October and thank God for his beautiful creations as the tree changes.
Gluten free pumpkin muffins recipe – always a yummy favorite!
November Homeschool Lesson Plans
The Ultimate Guide to Fun Thanksgiving Activities for Your Homeschool – Enjoy this ultimate guide to fun Thanksgiving activities for your homeschool with wonderful homeschool tools for celebrating Thanksgiving and teaching gratitude. Includes art activities, history, Thanksgiving recipes and more!
Turkey Homeschool Nature Study – If you have a wild turkey or even a domestic turkey to observe, you'll enjoy the suggestions in the lesson in the Handbook of Nature Study.  Another suggestion is to watch the videos in the original challenge to get a taste of what turkeys are all about and then read the Handbook of Nature Study lesson and finish with a nature journal page with your children."
November Homeschool Celebrations – Brilliant colors and cool, breezy mornings mean autumn has arrived with great fanfare. Continue looking for the splendor of the season throughout the month of November and count blessings every day. Be grateful for the goodness of life and thankful for the fellowship of family and friends. Celebrate November with some of the zany November Homeschool Celebrations below and create a few unique family ones, too.
5 November Family Fun Ideas – November, the month of gratitude, splashed on the scene with brilliant fall colors and thirty opportunities to count blessings daily. With much intention, families can practice an attitude of thanksgiving throughout the month of November in anticipation of the true meaning of the holidays celebrated in December.
November Art, History, Geography and More! Grab your chalk pastels, maps, some hot chocolate, your favorite stories, and find new inspiration with these November learning activities!
December Homeschool Kids Activities for Christmas School and More!
The Ultimate Guide to Lovely Christmas Activities for Your Homeschool – This guide to lovely Christmas activities for your homeschool is designed to be filled with ideas to simplify and enjoy the season. So, fix a steamy cup of hot chocolate and settle into your favorite chair by the twinkling holiday lights. (recipes, homeschool lessons, fun traditions, art and more!)
Learn About an Evergreen Christmas Tree: Nature Study – As we approach Christmas, one of the evergreen trees, the spruce, becomes an important symbol in our Christmas celebrations and winter traditions. But just why have evergreen trees, be they spruce, pine or fir, become such an intrinsic part of Christmas? What are all of the types of Christmas trees? A little peek through time reveals some interesting facts about this winter tree.
December Homeschool Celebrations – December brings about its own challenges under normal circumstances, but with a global pandemic, the days in the last month of the year might possibly feel even more frantic. Rather than whisking away the days in frenzied busyness, make an extra effort to spend the remaining days of the year in intentional fun and merriment with the family using these December homeschool celebrations.
5 December Homeschool Family Fun Ideas – This year welcome the true spirit of Christmas into your heart with much family time (these 5 December Homeschool Family Fun Ideas will help!) and extra kindness for all those around.
The Christmas Homeschool – Don't fret! The Curriculum Choice authors have you covered with lesson plans, craft ideas, book lists, recipes, and more to take make your children's December jolly and memorable. 
December Art Activities Perfect for Holiday Homeschooling – The holidays are a beautiful time of year, and the perfect time to change up the homeschool schedule or enjoy a lighter seasonal study.
The Ultimate List of Christmas Homeschool Art Lessons – Christmas homeschooling allows us to focus on the real reason for the season. And you can do that in so many ways. We will give many resources to choose from and help you customize your perfect Christmas school day, week, or month.
More Homeschool Mom Help For Every Month Of The Year
Engaging Themed Homeschool Activities for Every Month of the Year – Spice up your homeschool studies this year with some fun themed homeschool activities! Take a look at the extensive list we have compiled for each month!
Homeschool Mom Tips for Making Fine Arts Fun – Here are some day to day ideas and easy how-tos for making fine arts fun for the entire family!
When Your Child is Resistant to Learning: A Homeschool Mom's Guide – Have you found that resistance is part of learning? Shawna Wingert shares some excellent tips for when your child is resistant to learning with this homeschool mom's guide.