Have you found that resistance is part of learning? Shawna Wingert shares some excellent tips for when your child is resistant to learning with this homeschool mom's guide.
When Your Child Is Resistant To Learning: A Homeschool Mom's Guide
All of us, at one point or another, will likely encounter a resistance to learning in our children. Although it can be frustrating (and exhausting) it doesn't have to derail the day.
How to Help Your Resistant Child with Creative Learning
In her 10 Things You Can Do Right Now To Help Your Resistant Child included in the Your Best Homeschool Event, Shawna points out that fun and hands on are always better. She details this in How We Use Art as an Alternative to Testing.
My son has always been a nontraditional learner. He thrives with hands-on, experiential learning. He needs music or a story to remember anything detailed, and art has consistently been an invaluable way for him to comprehend and retain learning, especially in science and math.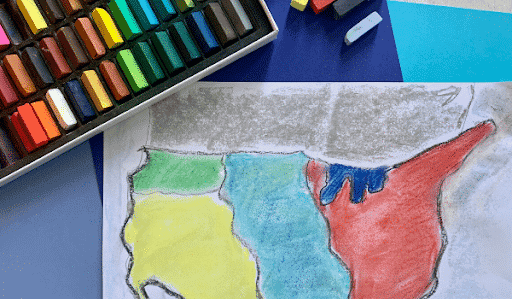 My child needs a different approach to his education in general. I realize now, he also needs a different approach to testing and being able to show what he's learned.
It has taken a while for me to feel comfortable with this approach, which is exactly why I want to share it with you today. Rather than a standard multiple choice, true or false and short answer essay type of test, I have learned that the very best way to really test my son's knowledge, is to incorporate some element of hands-on learning, especially art. Read the rest of Shawna's post, here.
More About Shawna Wingert
Shawna Wingert is a former training and development professional turned writer, and has homeschooled her two children for the last ten years.
Shawna has written four books – Everyday Autism, Special Education at Home, Parenting Chaos and her latest, Homeschooling Your Child With Special Needs. She has also been featured in homeschooling discussions on Today.com, The Mighty, Simple Homeschool, My Little Poppies and Raising Lifelong Learners.
You can find her online here at DifferentByDesignLearning.com.
Join Us For Your Best Homeschool
We are having FUN all week! Be sure to SIGN UP to access all the bonus materials and to know where to reach video sessions. And please invite your friends!
Did you enjoy these tips for a child who is resistant to learning from Shawna? Be sure to comment here and let her know! Or you can find Shawna on Instagram and leave her a comment there.