Lean into making sweet memories with your children with a homeschool mom's spring guide to awesome April activities. Plant some seeds, play outside, be creative – all while learning!
A Homeschool Mom's Spring Guide to Awesome April Activities
There are so many ways to take advantage of beautiful spring days in your homeschool. In our area of the south, we can plant a garden or fill some planters on our patio around Easter. That is usually when the danger of frost has passed. Pick some of these ideas and enjoy!
First, let's pause to remember the Benefits of Homeschooling! Sunshiney days are always good for homeschool, wouldn't you say? A few snapshots of the regular and some highlights of learning. Plus, don't forget to act like homeschoolers!
These tips for making fine arts fun are encouraging any time of the homeschool year.
Plant a Homeschool Garden
Good Friday Garden and Choosing a Tree – And while it's a good practice to wait until Good Friday because all danger of frost has past, we've discovered another significance.
Sunflower Study for All Ages – our affection for these summer beauties reached its height just as the sunflowers reached theirs. The conditions were perfect for sunflower abundance. We celebrated sunflowers for weeks, watching them grow towards the sun, sketching them and thinking of them as we were filling up tummies with our beloved SunButter® made from sunflower seeds.
The Homeschool Garden – As the world comes alive again, what better way to teach our children about nature, food, hands-on history, and practical skills than by gardening? Whether we do a formal study or make gardening a purely hands-on project, our children will learn with a homeschool garden.
More April Nature Study Ideas
7 April Nature Study Activities Perfect for Enjoying the Outdoors – With the weather warming up, these April nature activities for enjoying the outdoors have you covered. Simple and beautiful ideas for enjoying nature!
With signs of spring upon us, enjoy these beautiful Easter nature studies for kids. A fun and hands-on way to celebrate the resurrection story. Be inspired here!
Make a resurrection terrarium with homeschool nature study crafts!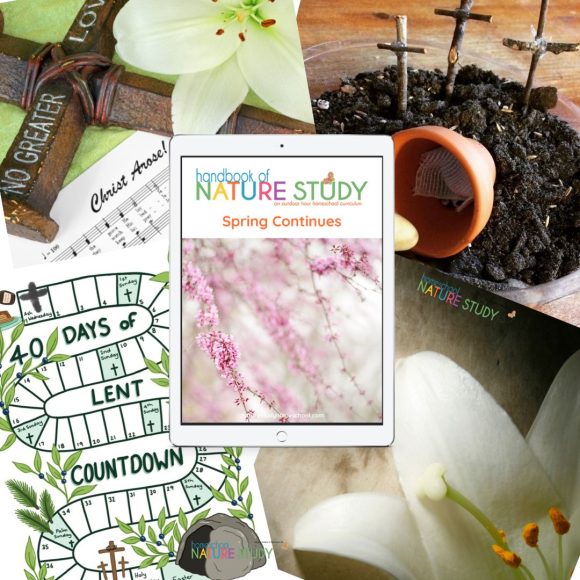 April Celebrations For Learning And Fun
April Homeschool Celebrations – Spring is here! How beautiful and magnificent. Enjoy April homeschool celebrations to the fullest with family and don't miss a moment of the glory!
The Poetry Homeschool – Throughout the ages people have sung, recited, or read poetry. Poetry seems to have always been a vital aspect of human life, and as homeschoolers we have the opportunity to introduce it to our children in such a way that they will enjoy and be inspired by it for the rest of their lives. The authors at The Curriculum Choice share their favorite poems and poetry resources so that your family, too, can enjoy poetry as you homeschool. We share with you the poetry homeschool.
Easter Homeschool Activities
Fun for Easter Week – simple ideas for a joyful week.
Simple Easter – ideas for homemade Easter bags rather than baskets plus a green construction paper crosses garland.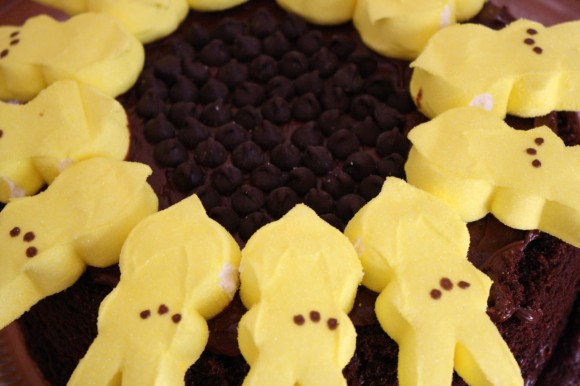 Easter Recipes
Make a Sunflower Peeps Cake! – This cake made for laughs and a great last-minute-use-up-your-Easter-Peeps easy. We improvised and just slathered the top with the canned icing. Then, we may have put those Peeps on the wrong way. Still, it was mighty tasty and a big hit with the children.
How to Make Resurrection Rolls for Your Easter Homeschool – This simple recipe paints such a vivid picture of the resurrection story. Resurrection rolls have quickly become a family Easter tradition.
10 Easter and Spring Desserts – oh the favorites!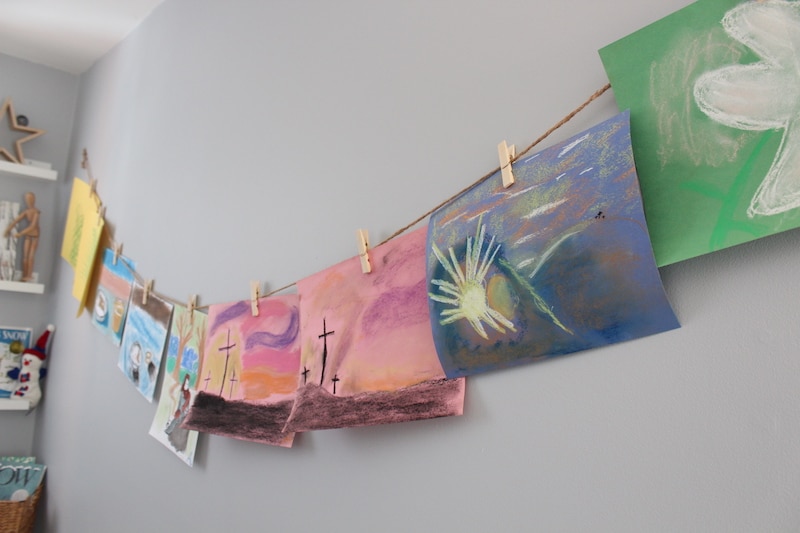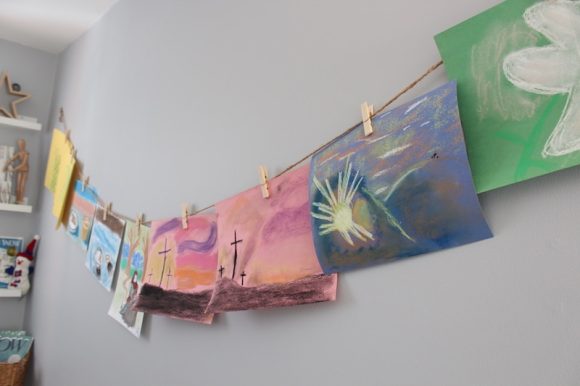 Easter and Other April Art Activities
April Homeschool Art Activities – Build beautiful memories with your family with these awesome April homeschool activities. Find art lessons for Easter, famous artists, Earth Day, plus mini moments for homeschool moms and more spring homeschool ideas! Don't miss the new I Drew It Then I Knew It Science course too!
Draw Your Way Through the Resurrection Story with Art – You could use these ideas in your homeschool, in a Sunday School, or for home church or family devotional time. Perhaps spread them through the Lenten weeks, or use them for a concentrated study during the Holy Week.
Easter Art Lessons That Will Make For a Memorable Time – Whether you want to experience Easter with your family through Lent, Holy Week, or Easter Sunday, we have something for you. Because studying Easter is not only Biblically rich but history-rich. There is so much to learn!
More Encouragement for Homeschool Moms
Here is some more homeschool encouragement for you!